We're live with Sony at IFA 2014, 4 p.m. CEST, 10 a.m. EST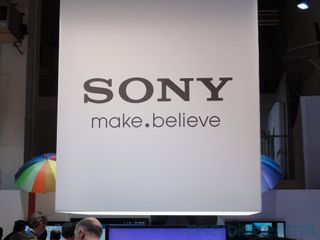 Join us to see maybe phones, tablets, watches and more
Rounding out the first day of activity at IFA 2014 is Sony with its traditional Wednesday afternoon press conference. The slot is familiar but this year Sony is in a new home at the Messe Berlin, inhabiting the enormous Hall 20 previously used by Samsung. And in these new larger surroundings we're anticipating a bunch of new product introductions.
As is often the way leading up to a Sony press conference there have been some official teasers and some unofficial leaks and rumors. Either way we're potentially looking at a new phone, the Xperia Z3, a new tablet, the Xperia Z3 Tablet Compact, and the Smartwatch 3.
Sony's presser isn't mobile focused, either, so throughout the presentation we'll probably be hearing about TVs, cameras and even perhaps some PlayStation. Everything kicks off at 4:00 p.m. local time which translates to 3.00 p.m. UTC, 10:00 a.m. EST and 7:00 a.m. PST. Be sure to join us in the liveblog below!
Get the Android Central Newsletter
Instant access to breaking news, the hottest reviews, great deals and helpful tips.
Is it possible to watch this through the app? Or should the video automatically play? Maybe I have to click somewhere... Posted via Android Central App

This is what I been waiting on Posted via Android Central App

Sony Livestream timing out and unavailable so Android Central only for this one. ;)

Can they hire someone who speaks English? I don't care if he's from the company or not, I just want to understand what he is saying.

I'm not struggling, the guy Is Japanese...don't be so rude! Posted via the Android Central App

I know the guy makes a great effort. But this is an official event, how good can it be if I only understand half of what he says. Plus it's boring. A give him an A+ for the effort but a C- for the dynamic speech.

Did I see an Alpha symbol on the side of the QX1 ? Would be awesome if I could use my alpha mount lenses on that! The rumor yesterday was it would be the E-mount.

Smartwatch 3 looks nice, good to see another android wear joining the party! Posted with my Nexus 4 running L

Not a single clap for anything, god its awkward lol Posted via the Android Central App

seriously, it's not about the guy nationality, but, please, it's a public announcement, you're supposed to make it fun and look fantastic to get applauses and everything. That's just awkward and boring. the phone looks great thou.

Remote Play?! Well, I think they can discontinue the Vita now. Posted via Android Central App

The beautiful appearance design may attract to someone .