The Spacetalk Adventurer offers a more mature approach to a kids smartwatch without being too much for younger kids. The addition of a heart rate monitor is a good compliment to step tracking. However, the lack of Wi-Fi connectivity and video calling are sadly missed.
Pros
+

Well-built hardware

+

Offers heart rate monitoring

+

Great battery life

+

Easy to use companion app

+

Quick performance
Cons
-

Small touch points on the screen

-

No video calling

-

Two messaging options can be confusing
Why you can trust Android Central Our expert reviewers spend hours testing and comparing products and services so you can choose the best for you. Find out more about how we test.
Most wearables for kids look like a toy or are really bulky. While some kids may like that aesthetic, some prefer a more modern style that closely resembles what adults wear. Enter the Spacetalk Adventurer: this connected kids smartwatch has a great-looking design, but it also offers some grown-up features.
Features are another thing that is generally not a primary part of the story when looking at kids' watches. The Adventurer tries to provide a solid and useful set of options on its watch while still ensuring that the wearer, a child, is kept safe and parents have peace of mind. This can be a tough order to fill while at the same time making sure that a child can still easily use the device. Spacetalk took on this challenge and gave us the Adventurer. Here's how it held up to my 6-year-old over the past few months.
Spacetalk Adventurer: Price and availability
The Spacetalk Adventurer is the second kids smartwatch from the brand. The watch was released in December 2021 for $199 and is currently available for the same price through retailers like Amazon, Walmart, Spacetalk's website, and more. The Adventurer comes in four colors — Midnight, Cloud, Ocean, and Coral.
Spacetalk Adventurer: What's good
My oldest son, who is nine, has had the privilege of testing multiple smartwatches, and my youngest has been not so patiently waiting for his turn. Though he was able to help test the Garmin Vivosmart Jr. 3, the deal was that he could test a smartwatch when he was able to read. He took on that challenge and had been really trying hard in his Kindergarten class, until he finally proved he was ready when the opportunity to review the Spacetalk Adventurer came around in January 2022.
When we opened up the watch's box, my son was ecstatic. But then, at this point, it wasn't going to take much for him to be excited about a smartwatch. However, I was also impressed with the design and build quality of the watch.
We opted for the Cloud color choice, which has a light grey speckled with white plastic casing on the top half and a darker solid grey bottom half. The matching grey strap fit my son's writs just fine on the next-to-last notch.
We charged up the watch in the magnetic cradle that comes with the device while setting up an account in the Spacetalk app on my phone. I added our family's contact info into the app so that my son would have people to chat with — especially his big brother's. The watch can only communicate with parental-approved contacts. Once done, I walked through a few ground rules of using the watch, let my son ask some questions, and then I let him go with it.
Much like when my 9-year-old tested out other devices on the best smartwatches for kids list, my youngest put on the watch and immediately began swiping through the screen, seeing what he could find. The first thing he wanted to try was taking pictures using the front-facing 5MP camera. After taking a few silly pictures, he was ready to send them to the family. Once he had that figured out, along with how to make phone calls, he was ready to take the watch into the wild.
Swipe to scroll horizontally
| Header Cell - Column 0 | Spacetalk Adventurer |
| --- | --- |
| Dimensions | 1.85 x 1.77 x .63 inches |
| Weight | 2.19 ounces |
| Display | 1.4-inch AMOLED, 360 x 320px, Gorilla Glass |
| Colors | Midnight, Ocean, Cloud, Coral |
| Connectivity | Bluetooth 4.2, 4G LTE, 3G, 2G |
| Battery | 785mAh, 2h talk, 36h standby |
| Front Camera | 5MP |
| Audio | Speaker, Microphone |
| Sensors | Heart rate monitor, GPS, |
| Protection | IP67 water and dust resistance |
The vibrant AMOLED display made navigating the Spacetalk Adventurer easy for my son. The colors were easily distinguishable for identifying app icons and made the interface visually appealing. The crisp display was also helpful in ensuring that the text was legible for my learning-to-read son.
One thing that surprised me a bit about the Adventurer was the inclusion of a heart rate sensor. While this has become a common feature on smartwatches over the past few years, it hasn't entirely made its way to wearables for kids. Not even the imoo Watch Phone Z6, which packs so many features inside, offers a heart monitor. While it is nice to have this feature on the watch, there aren't any extra settings for it or alerts aside from the ability to see measurements in the app.
On the other hand, step tracking does have some a bit more tied to it. Within the parental companion app, you can set up a step goal and see how your child is doing with their daily steps. As an incentive, that step goal can be tied to an Award in the app that the child can earn by reaching their step goal multiple times.
In terms of apps on the watch, there are no internet or social media options. There aren't even any games — which keeps down the distractions. What you will find on the Adventurer are some essential tools like phone, messaging, chat, calculator, fitness, stopwatch, and more. Aside from the communication and photography portions, my son's favorite app was the flashlight.
For the parents, the Spacetalk companion app is where all of the watch management comes into play. Aside from adding approved contacts to the watch, you can also see its current location and location history, set safe zones to notify you when they enter or exit an area, create emergency contacts for the SOS button on the watch, and more. The Adventurer also offers a School Mode which locks down many of the watch's functions to avoid distractions during the set times.
Perhaps one of the most critical parts of a kid's smartwatch is the battery life. Because regardless of how many great features the device offers, none of it matters if the battery is dead. Thankfully, the Spacetalk Adventurer has excellent battery life. Rarely was the device under 30% by bedtime, and that was with my son doing plenty of chatting and photo sharing with his brother. The companion app does have a setting to create a reminder to put the watch on the charger to make sure it's ready for the next day.
As for connectivity, the watch accepts a nano-SIM card for accessing cellular networks. The Spacetalk Adventurer is only on GSM networks like AT&T, T-Mobile, and MVNOs using those networks. We've been using the watch on a Red Pocket Mobile SIM that connects to AT&T's network, and it has been relatively solid even in my area, which gets terrible service from almost all carriers.
Spacetalk Adventurer: What's not good
As with anything, there will be some not-so-great parts that come into play with the Spacetalk Adventurer. For all the fantastic benefits the watch's display offers, the touchpoints are quite small and require multiple attempts to accomplish the desired action — even for a small child.
Overall, the Adventurer is a responsive device with a great-looking display, but the interactivity portion of it is a bit irritating. Every time I'd see my son using the watch, he'd have to tap the same icon more than once to get it to accept the command. While that isn't a major issue, I could see the frustration building as he would eventually get it to go.
The dual messaging apps are the other frustrating part of using the watch, both for my son and those he communicated with. There is both a Message and a Chat app on the watch. The Chat app only communicates with the companion app, whereas the Message app operates like the texting app on your phone sending SMS messages. Sometimes my son would get frustrated thinking I hadn't responded to him because it was in "the other app," as he'd say.
Sure, neither of these issues are significant and have a major impact on the validity of the smartwatch, but they are things to keep in mind for it. Two issues that did carry a bit more weight in my eyes are the lack of Wi-Fi and video calling on the watch.
These are two features that are found on many other kid smartwatches and bring not only added functionality but also peace of mind. Wi-Fi can come in handy in a few different ways when cellular connectivity is spotty. Being able to connect to Wi-Fi could allow the device to still make phone calls and use the Chat app. But it would also be an important piece of the puzzle to allow for video calling.
Video calling requires solid and fast data connections for a good quality call. Making one of these calls over cellular can also eat up a lot of battery. However, if your child is trying to describe something over a voice call, it may be difficult to decipher exactly where they are or what they are talking about. Having a video to see their surroundings while on a call can help better identify their location and allow for a more complete communication experience.
Spacetalk Adventurer: Competition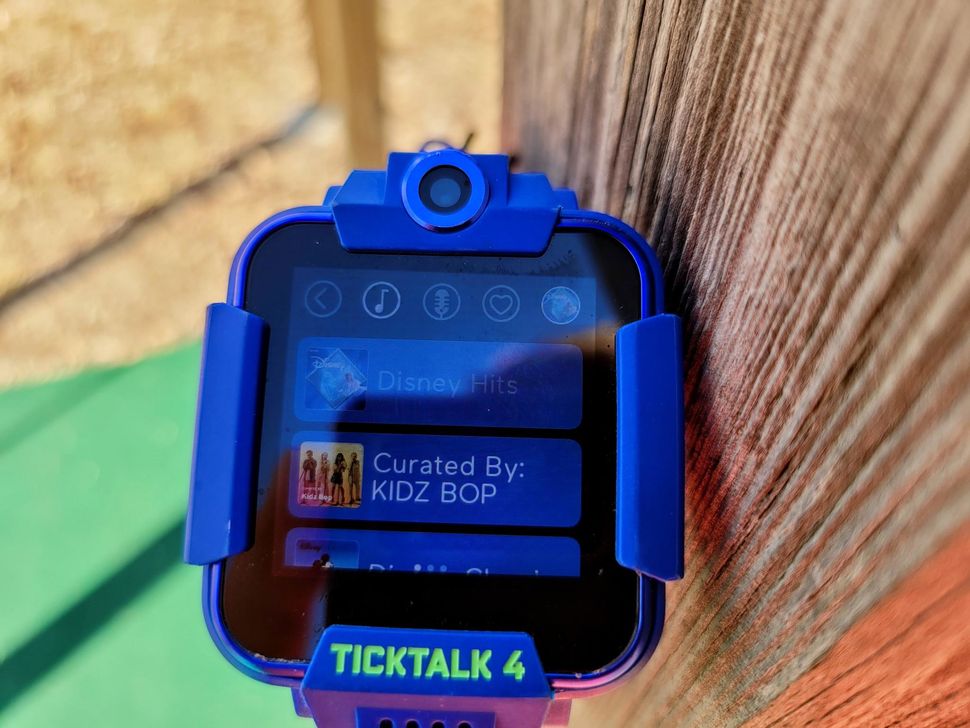 There were very few realistic options for connected kid's smartwatches at one time. However, in the last few years, we have seen a rise in options for parents to pick from. It's not coming from the expected suspects like Google; instead, smaller companies are stepping up to give kids and parents peace of mind.
One of those brands is TickTalk and it's TickTalk 4. This is an excellent watch to consider if you have a child that's older but not quite ready for a smartphone. This watch comes with nearly every feature you could ask for in a kids smartwatch — Wi-Fi, dual cameras, video calling, location tracking, and more. It even comes with free iHeart Radio Family for streaming music. The watch can track steps, but it is missing a heart rate monitor and sadly doesn't offer geofencing for creating safe zones.
Gabb Wireless is another brand with kid, parents, and safety in mind and its Gabb Watch does it all very well. Though it doesn't come with a heart rate monitor, it does offer a very solid experience for both kids and parents. You'll find an easy-to-use smartwatch with geofencing for safe zones, a camera, location tracking, secure communication with contacts that only the parent can add, and more. However, like the Spacetalk Adventurer, it also lacks Wi-Fi and video calling. But the low cost of entry and ease of use may be worth it for you.
Spacetalk Adventurer: Should you buy it?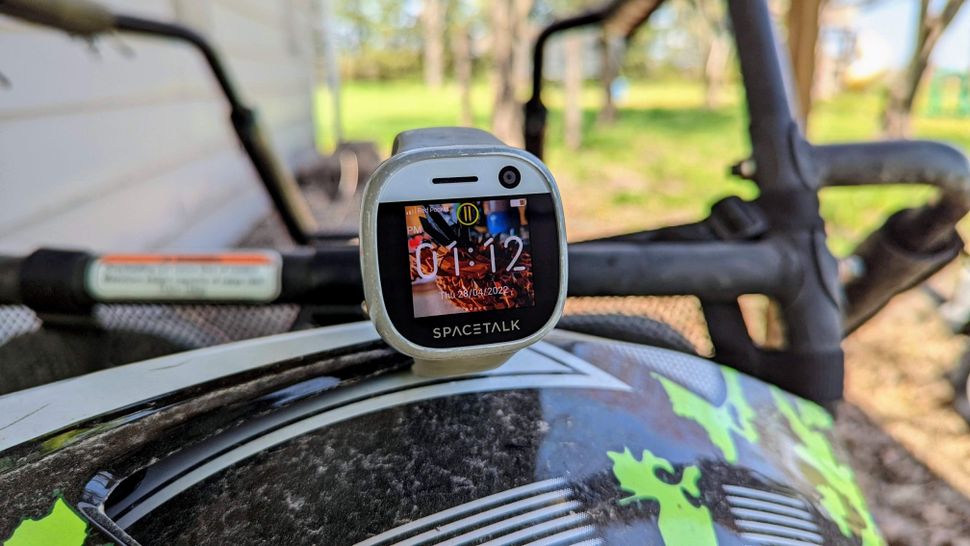 You should buy this if...
You are looking for a durable, good-looking smartwatch for your child.
You want to be able to monitor your child's heart rate.
You want a smartwatch that has a long-lasting battery.
You shouldn't buy this if...
You want to be able to video chat with your child.
You need to use Wi-Fi for connectivity.
You need to be able to set reminders for your child.
The Spacetalk Adventurer is a connected kids smartwatch that doesn't look like one. It is well-designed and very durable. The inclusion of a heart rate monitor is a nice touch that compliments that step tracking quite well — although it would be nice to be able to set alerts should the heart rate be out of a designated range. But aside from the missing Wi-Fi and video calling, the watch is a solid option to look at for parents.
---
In the nearly three months that my son has been using the Spacetalk Adventurer, we have really enjoyed it. He wears it daily and takes it on all of his adventures on our rural property. The watch has held up wonderfully from playing outside in the trees to wearing it in his soccer games. The overall performance of the watch has remained speedy, and the battery continues to last all day.
A few times, my wife and I wished that our son could have done a video chat with us so we could better understand what he was trying to describe, but it wasn't a major issue. Neither was the lack of Wi-Fi option on it, but it could have come in handy at home when cellular wasn't doing too well. But in the end, the Spacetalk Adventurer is definitely one to consider if you and your child are in the market for a smartwatch.
The Spacetalk Adventurer is a full-featured smartwatch for kids that offers secure communication and great fitness tracking capabilities. The only big knocks on it are the lack of Wi-Fi and video calling.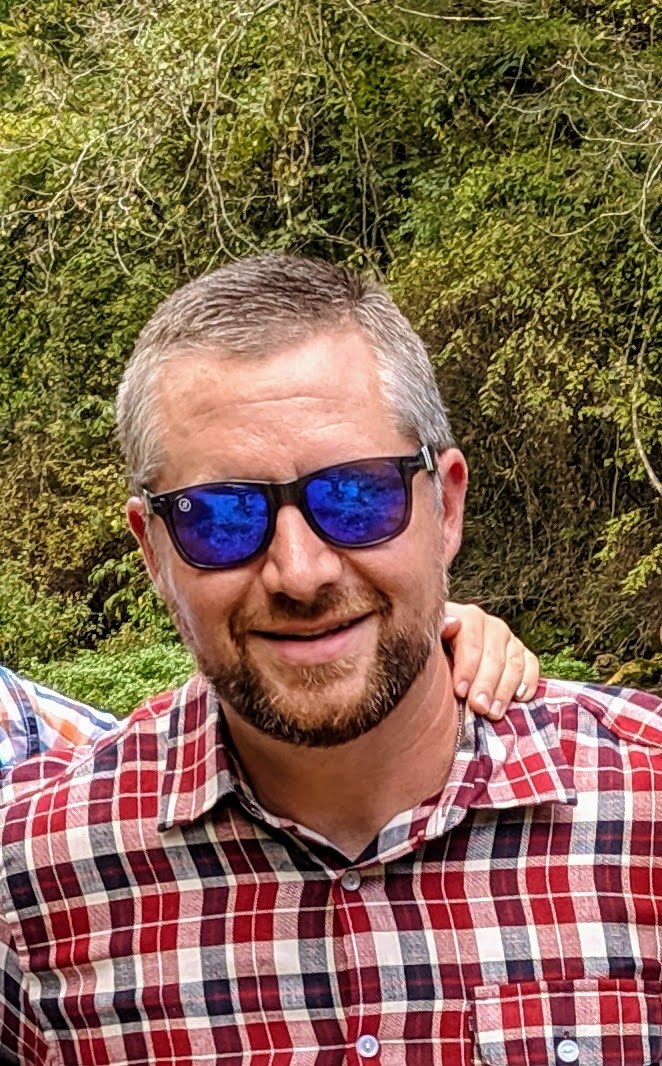 Chris Wedel is a fan of all things tech and gadgets. Living in rural Kansas with his wife and two young boys makes finding ways to get and stay online tricky. By utilizing his years of experience with the tech and mobile communications industries — success is assured. When not conquering connectivity challenges and testing new gadgets, he enjoys cruising a gravel road in his UTV with some good tunes.