Best phones for kids 2023
When your kid is ready for a smartphone, remember not all are equal.
When trying to figure out the best phone for kids, there are many factors to consider. Deciding what age your child should get a phone is entirely up to you, but when it's time, you want to ensure you're getting something worthwhile. As a parent or guardian, the most important features to look for include security, ease of use, and of course, budget. Lucky for you, there are tons of great handsets that your kid and wallet will equally love. As you'll see on this list of choices, there are multiple ways to get a smartphone for your child. Some with custom software, others without, but all have the opportunity to be a great option for families.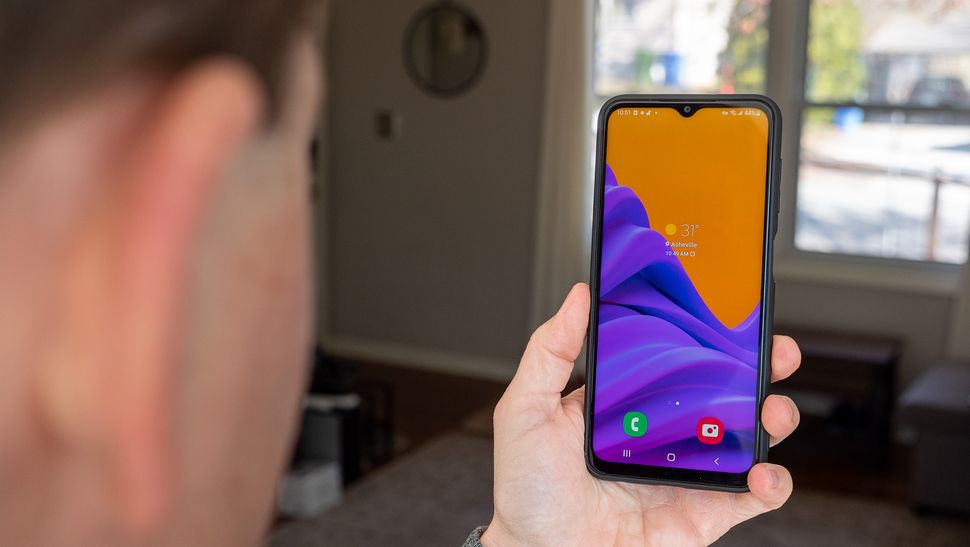 Best overall phone for kids
Reasons to buy
+
Samsung phones with years of updates
+
Detailed parental controls
+
Access to Google Play Store
+
Good cameras
+
Content moderation and filters
+
Great battery life
Reasons to avoid
-
No built-in ad blocker
-
Not fast enough for some games
-
Doesn't work with Family Link
Of all the kids' phones available, the Bark Phone is our favorite pick because it offers a more balanced approach than other kids' phones. It has just enough parental control features to keep your kids safe and give you peace of mind but also enough slack to let them naturally grow into the world they'll inevitably be thrust into.
The Bark Phone is preloaded with the excellent Bark Jr software which means it uses its own set of parental controls and isn't compatible with other parental control software. For some households that might already be using Google Family Link, this means either jumping through hoops to migrate your kids' Google account off Family Link or creating a new Google account altogether.
But that means that Bark's software is allowed to take full control and, once you get to using it, you'll understand why it's a much, much better option. First off, Bark gives you as much or as little control as you want over your kids' smartphone experience. You can vet every app they install, monitor social media and messaging, and even have Bark's built-in AI alert you of bullying.
The Bark Phone is a rebranded Samsung Galaxy A13 which is one of our favorite inexpensive Android phones for many reasons. While it doesn't have enough power to properly play more graphics-intensive games, the OS is updated directly from Samsung and will get software and security updates for years to come.
That also means your child gets all the Samsung features that people love so they don't feel like they're getting some trashy hand-me-down phone. It's also got an impressive camera for the price range and battery life that'll last more than one day without issue.
The one big negative for me is the fact that the phone doesn't come with a built-in ad blocker. This isn't an issue for some other phones like Troomi, Gab, or Pinwheel because they have curated app stores, but the Bark Phone has full access to the Google Play Store. Your kid can't just install any app they like but there's a very high chance that, if they install a free app or game, they'll be inundated with ads that you may not like. Food for thought.
Parental Peace of Mind
Reasons to buy
+
A platform that can grow with your child
+
Solid parental controls
+
Multiple phones to choose from
+
Vetted apps only (no Google Play Store)
Reasons to avoid
-
Difficult to connect with a Family Link Google account
-
Must purchase the device from Pinwheel
-
No Google Play Store apps
Pinwheel is one of the smaller companies that's giving Google and other large brands a run for their money in the space of kids' smartphones. Pinwheel offers recognizable phone brands like Samsung, and instead of using regular Android, these phones run a custom version of the OS to provide deeper parental controls.
Once you pick a phone from the Pinwheel website, you can decide if you want to bring your own carrier SIM or purchase one from them. The magic of Pinwheel is built into Pinwheel OS and the parental companion app. Overall the software looks much like what Android users are familiar with, but some of the features are disabled. But can be reenabled depending on what you, the parent, decide.
Image 1 of 4
During my review of the phone, I really enjoyed the flexibility offered by the phone's OS and the parental portal/app. Pinwheel has a solid set of parental controls that allow you to manage contacts, view communication, choose what apps can be installed, and more.
Those apps are all rated with descriptions of why Pinwheel scored them the way they did and are the only apps you can install on the phone. Kids can't just go to the Google Play Store and download an app or game which is both a blessing and a curse. It's great for parents who are worried about the never-ending ads and inappropriate content on many Play Store apps (especially free ones), but it's still a limitation that some may not like.
Pinwheel makes it easy for parents to track the phone's live location and where it's been. You can even create specific modes based on the time of day that will restrict access to specific functions and apps on the phone. These modes can also include tasks and reminders to help your child through their day.
If you want to use Google's Family Link with Pinwheel, technically, it is possible, but it isn't easy. I struggled to get some of the features to work with the locked-down version of Android. You also have to purchase the phone through Pinwheel, which is understandable since it runs a custom version of Android. All in all, Pinwheel OS is a great way to get your child started with a phone that can grow with them as they get older.
Best budget Android phone
Reasons to buy
+
Takes phenomenal pictures
+
Guaranteed major software updates through July 2025
+
Snappy performance
+
Works with all carriers
+
Excellent build quality
Reasons to avoid
-
The fingerprint sensor is just 'OK'
-
No wireless charging
Buying a phone for your kid is a balancing act of getting something they'll want to use and without spending a fortune. In our eyes, the Pixel 6a best fits that bill.
The value proposition offered by the 6a is phenomenal due to some of the best cameras in any phone, solid battery life, and regular security updates. Plus, there's no breaking the bank to get both the phone and a good case to help it last even longer.
Arguably the most jaw-dropping aspect of the 6a is its camera. The 12MP rear camera takes downright gorgeous photos, matching pictures' quality with much more expensive phones. Photos get a bump thanks to the first Pixel "a" device to run Google's custom Tensor processor. This also helps with faster on-device Google Assistant interactions. Even in low-light environments, the 6a's camera is a beast. So if you have a kid that's an aspiring photographer, you can't go wrong with the Pixel 6a.
Another highlight of the 6a is its software. It's currently running the latest available version of Android, and since it's a Pixel phone, it'll keep getting major OS updates and security patches through July 2025. You can rest assured that your kid's phone is always as safe as it can be and protected from new vulnerabilities that pop up. It will also work seamlessly with Family Link, Google's parental control app for your child's account.
The rest of the Pixel 6a experience is just as strong, thanks to its 6.1-inch OLED display, 6GB of RAM, and 4,410 mAh battery. The 128GB of internal storage should offer plenty of room for all of your kid's apps/games, although microSD card support would have been nice.
Best non-Android phone
Reasons to buy
+
Excellent performance
+
Good cameras
+
Five years of updates
+
Compact design
Reasons to avoid
-
OK battery life
-
Charges using Lighting Cable
Yes, an iPhone is on this Android phone list — but it's an excellent phone and deserves consideration. The iPhone SE (2022) is Apple's budget phone, but it performs far better than the price might suggest.
Because it uses the excellent A15 Bionic processor, little can't be accomplished with this phone. From playing games to looking up information for homework, your child will be able to get it done. The design isn't the most appealing from an aesthetic standpoint, but the SE's overall compactness is suitable for smaller hands. Unfortunately, the battery is on the small end, meaning it will need daily charging with the proprietary Lightning Cable or a wireless charger.
The iPhone SE cameras are good but not great, but the pictures should be satisfactory for most. Apple is well-known for its software updates and security — the SE is guaranteed five years of updates. While it isn't an Android device, there are still plenty of Google apps on the App Store if you want to stay in that ecosystem.
Best basic option
Reasons to buy
+
Device location tracking
+
No third-party app access
+
Kid-appropriate music streaming is available
Reasons to avoid
-
Have to use Gabb Wireless for the carrier
-
Limited parental controls
Gabb Wireless is another one of the small companies working to make a big difference in connected kid devices. I've had the opportunity to review this phone and the Gabb Watch, which, oddly enough, has better parental controls. But I'm getting ahead of myself.
The Gabb Phone is much like what Pinwheel does, where Gabb Wireless uses existing brands of devices and puts custom software on them. So, you'll not only need to purchase the phone from Gabb but also will need to use their phone service. But you can port over an existing number if you'd like to. For parents interested in Gabb for an older child, consider the Gabb Phone Plus, as it's a more capable device with access to a few more features.
The software on the phone is very barebones, with only the most essential apps like phone, calculator, calendar, messaging, and such. From the parental portal, you can add Gabb Music which offers kid-appropriate music without the grown-up content. The portal also allows parents to see a live location of where the phone currently is.
A downside to the Gabb Phone is that the parental controls essentially stop there. You can't manage contacts or see who's been contacting your child. Gabb does off Gabb Guard, designed to block up to 95% of unwanted calls and texts but will run an additional $.99/month. But for younger kids, the phone can be a great option as they are less likely to be adding many contacts other than family, and the stripped-down interface won't be distracting.
Samsung Galaxy A13 5G
Best affordable
Reasons to buy
+
Triple camera setup
+
6.5-inch display with thin bezels
+
5,000 mAh battery for long endurance
+
Expandable storage + headphone jack
Reasons to avoid
-
Slow software updates
-
Mediocre performance
We fully understand if you're trying to keep costs as low as possible when buying a phone for your kid. Going too low can result in a lot of crap handsets to sift through, but one option that sticks out as a worthy contender is the Samsung Galaxy A13 5G.
Before we even talk about price, the phone on its own is rock solid. Samsung doesn't put the Galaxy tag on just any phone. While the specs aren't going to push the top-of-the-line options, it runs a capable Octa-Core processor, has 4GB of RAM, 64GB of expandable storage, and a very generous 5,000 mAh battery. Even though we'd like to see more RAM to offer smoother performance, 4GB isn't bad, and that's to be expected when you're spending this little money.
On the front of the Samsung Galaxy A13, 5G is a 6.5-inch HD+ display with a 5MP selfie camera. As for the back, the triple camera setup includes a 50MP primary sensor, a 2MP macro lens, and a 2MP camera for capturing image depth. While I wouldn't expect the photos to be museum-worthy, they should be more than capable for your child. Plus, because this is a Samsung Galaxy phone, there are plenty of great cases for the Galaxy A13.
Best overall kids smartwatch
Reasons to buy
+
Geofencing and real-time location
+
Video calling
+
Support for Line and WhatsApp
+
Detailed health and sleep tracking
+
Remote camera and audio activation
+
SIM card and Wi-Fi support
Reasons to avoid
-
Smartphone app can be a little clunky
-
Screen protector is easily scratched
This pick isn't technically a phone but rather a smartwatch that stays connected with a SIM card. So if you aren't quite ready to give your kid a fully-fledged smartphone but still want them to be within a phone call or text, the Angel Watch Series R is what you're looking for.
It's available in Blue, Pink, and Black colors and is easy for kids to put on their wrists. Plus, the secure strap stays there, even if your kid is a ninja and loves to climb everything. It's also IP67 water and dust resistant so it'll survive everything from beaches to pools so long as your kids don't go diving too deep with it.
The Angel Watch parent app on your smartphone makes it easy to see your child's location right from the top of the app and it even makes it possible to remotely take readings of body temperature, heart rate, blood pressure, and more.
This one doesn't feature an internet browser, copious amounts of games, or social media but it does feature important communication apps like WhatsApp and Line. In addition to that, the SIM card inside (plus Wi-Fi connectivity) makes it possible to text message and call anyone on the curated list of contacts that parents set. There's even an onboard camera so you can video call your kids (or vice versa).
Plus, parents can remotely monitor their kids via audio or video if an emergency situation comes up which grants substantial peace of mind. Plus, with the built-in spam protection, they won't get any random calls about their (nonexistent) car's extended warranty or other solicitous texts that might be unwanted.
Options to make kids and parents happy
Why you can trust Android Central Our expert reviewers spend hours testing and comparing products and services so you can choose the best for you. Find out more about how we test.
Buying a phone for your kid can be a stressful task, but it doesn't have to be. This list is proof that there are plenty of phones out there that are an excellent match for you and your kid, with the best one being from Pinwheel.
Pinwheel offers phones with software we'd happily recommend to any parent. The range of devices to pick from that all offer the same custom Android experience is great. Pinwheel's library of optional third-party apps and solid parental controls allows parents to be in control of how the phone operates and when features are available.
Google knocked it out of the park with its midrange lineup, packing in all of the features anyone could ask for, which makes the Pixel 6a another top consideration. It has a great-looking design, vibrant display, ample performance, and goodies like a fingerprint sensor, excellent battery life, and a fantastic camera.
Whether you want a more traditional Android experience or one with custom software and more accessible parental controls, there are options out there to make both parents and kids happy.
Get the Android Central Newsletter
Instant access to breaking news, the hottest reviews, great deals and helpful tips.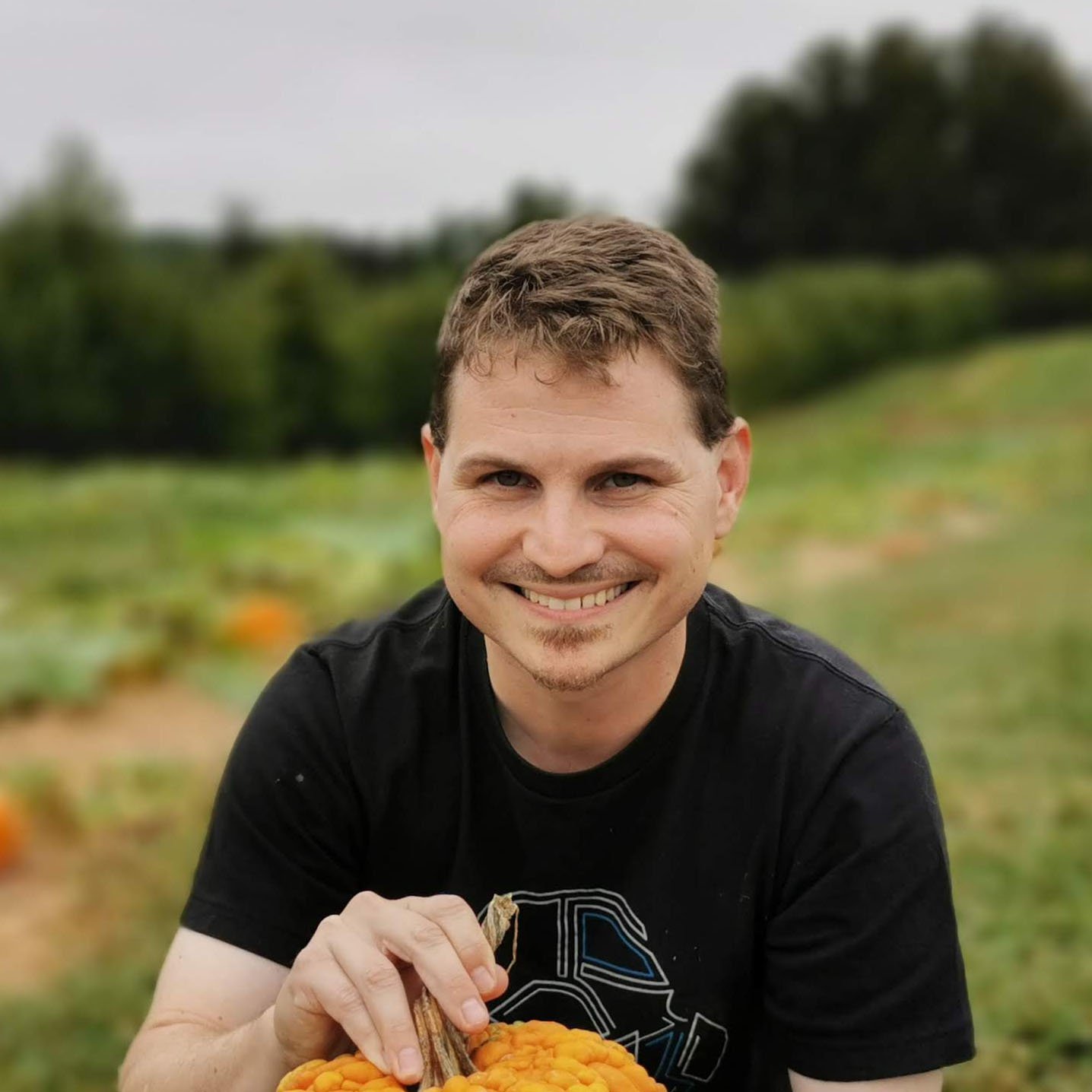 Senior Content Producer — Smartphones & VR
Nick started with DOS and NES and uses those fond memories of floppy disks and cartridges to fuel his opinions on modern tech. Whether it's VR, smart home gadgets, or something else that beeps and boops, he's been writing about it since 2011. Reach him on Twitter or Instagram @Gwanatu