Through July 31st, Amazon is offering a free $3 credit when you spend $10 on select Kindle books. There are over 7,000 items to choose from, and once you make your $10 purchase, Amazon will email you when the $3 credit is applied to your account. The $3 credit can then be used toward another selection of Kindle books, provided you spend it by August 31st.
For The Free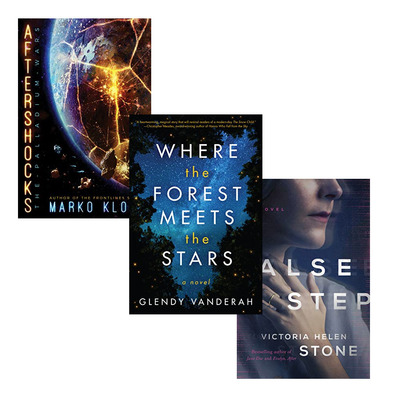 Free $3 Amazon Kindle eBook Credit w/ $10 Kindle Book Purchase
The only thing better than a book is getting money back for more books.
Free $3 Credit w/ $10 Book Purchase
While this offer might not be as enticing as some other free credit promotions, it's an absolutely stellar way to save if you're a frequent Kindle book reader. Remember that you don't necessarily need a Kindle to read, either, since you can use Amazon's free reading apps for your smartphone or computer. Alternatively, if you love Kindle books, you might want to check out this offer for a free 3-month trial of Kindle Unlimited.
As we mentioned earlier, there are thousands and thousands of books to choose from. Like thrillers? Try False Step. Prefer mysteries? Where the Forest Meets the Stars might be right up your alley. Read about love with Sea of Memories, or read about war with Aftershocks. No matter which genre you like the best, you have a bunch of options, provided you shop before the promotion expires.
We may earn a commission for purchases using our links. Learn more.