3 ways Google fought racial inequality and 3 ways it failed to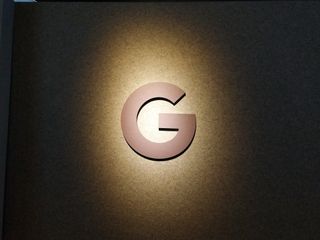 (Image credit: Android Central)
2020 was a difficult year for more than one reason. The COVID-19 pandemic ravaged the world while issues around racial inequality seemed to come to a head. As one of the largest tech companies in the world, Google has put a lot of time and effort into adjusting its apps, services, and business to accommodate for the global pandemic, but how has Google taken the time to accommodate for racial inequality? Black History Month may have ended for this year, but racial issues have long existed and will continue to exist for some time, so we've taken a moment to look at the ways that Google has both helped and hurt the cause.
How Google tried to tackle Racial Inequality
Supporting Black-owned businesses
Google has worked to support Black-owned businesses through its most used services. Both in 2020 and this year, Google highlighted a series of tools it was rolling across Search, Shopping, and even Maps aimed at helping people support Black-owned businesses. Rolling out an update to the "attributes" feature in business profiles, U.S.-based business owners could now indicate they were "Black-owned." If someone wanted to support a bookshop or a local cafe, they would be able to quickly identify them via a search.
It's worth pointing out that the mere fact that a business is Black-owned isn't a symbol of segregation. Rather, such businesses contribute to the local community and economy, further reinvigorating historically deprived areas.
Google had quoted Janet Jones, founder and co-owner of the Detroit-based Source Booksellers, as saying, "Everyone who comes into this store is welcome. For us, being Black-owned means serving the community we're in." But such a sentiment is wildly accepted in social discourse.
Speaking to Mashable in 2020, Tayo Giwa of Black-Owned Brooklyn said:
Making it simpler to find and support such business may seem like an incredibly small thing, and in the grand scheme of things, it may well be. Still, it's an important part of pushing back against the legacy of racial inequality in the U.S.
Google's small actions were also followed by a much larger goal; the company pledged in early 2020 to spend $100 million with Black-owned businesses. In 2021 and every year following, it will spend $1 billion with diverse-owned businesses in the U.S. In 2020, it pledged to deliver $50 million to Black-owned small businesses, and in 2021, the company reported that $30 million out of this had been distributed.
Defunding racial injustice
Google's biggest splash in 2020 was its donations to institutions aimed at countering and fighting racial injustice. The previously enumerated policies aimed at supporting Black-owned businesses were ignited by the June 2020 U.S. protests, so it was natural that the company would also join the other companies who had pledged to address racial inequality with their vast amounts of capital. Unlike the previous donations aimed at stimulating Black-economy and creativity, this was a direct hatchet aimed at funding bodies that targeted structural and societal inequalities. This meant bodies that took a hard look at policing and others that tackled the legal system.
Through YouTube, the company pledged $1 million to the Center for Policing Equity (CPE). The CPE remains an organization aimed at reducing racial inequity in policing. The body worked directly with police forces to revise policies that would result in fewer people killed or injured in altercations. Directly, it pledged $12 million to various unnamed organizations aimed at fighting racial injustice and $15 million in ad credits to assist other organizations in extending their reach. This included $1 million in donations to the Leadership Conference Education Fund, the NAACP Legal Defense and Educational Fund's Policing Reform Campaign, and the Movement for Black Lives. These efforts are a lot less sexy, and results are less immediately apparent. However, their work has been important in tackling the historic inequalities in the U.S. justice system.
Google's Sundar Pichai delivered an update on this program in October 2020, saying that almost all of the $12 million had been distributed. Pichai also noted that Google had "embedded a team of pro-bono engineers in the Center for Policing Equity to help expand its National Justice Database."
Highlighting Black creators
Google would also go on to use its various platforms to highlight Black talent. For Black History Month, it teamed up with creators on social media to deliver a selection of tasteful wallpapers and themes for Pixel phones and the Chrome browser. Along with these trivial ventures is a $100 million creator fund which Google says is aimed at amplifying Black voices. It was announced last year by YouTube and has now taken the name of the "#YouTubeBlack Voices Fund." At launch, Google announced a slate of YouTube Original shows that it funded, including Resist, HBCU Homecoming, Onyx Family Dinner, and more. In 2021, the company would go on to announce more shows, including a second season of Retro Tech with Marques Brownlee, Supreme Courts starring Quavo, and Black Renaissance, which will feature Barack and Michelle Obama. Google also highlighted a Black artist by turning her fantastic art into wallpapers for smartphones like the Google Pixel 5.
How Google failed to fight Racial Inequality
Put your mouth where your money is
Unfortunately, it isn't all roses at Google. The company may be good with flaunting its philanthropy, but that's also the problem. Google can continue to say that it does all these things and talk the talk, but can it walk the walk? It continues to throw money at Black businesses, particularly in the wake of the civil unrest that occurred in 2020, but where was this same vigor for racial equality in prior years?
In her essay with Forbes, Ifeoma Ajunwa lays out how big tech companies have failed with any significant follow-through when it comes to their pledges to combat racial inequality. As the Black Lives Matter movement has more or less wound down from its 2020 levels, companies are still being looked at to fulfill these promises. The problem is that these companies lack the diversity (more on that in the following section) to actually recognize and address racial biases and therefore are left to just throw money where they think it might help. Google has pledged hundreds of millions towards a more diverse workforce and has little to show for it after several years, but expects that doing the same thing again will help alleviate the problem.
It's this seeming lack of focus that has kept Google from actually progressing with its diversity plans. When Google gets called out for its lack of diversity, it makes a grand announcement about expanding efforts towards inclusion, only to either not follow through or later cut its programs altogether. Last year Google reportedly scaled back many of its diversity programs such as Sojourn, over fears of being seen as "too liberal." This was in the midst of a countrywide outcry over racial injustice and the Black Lives Matter movement. "One of the major motivations for cutting Sojourn is that the company doesn't want to be seen as anti-conservative," an employee told NBC News, adding that the company had been scaling back such programs since 2018.
At this point, the Black community has been turned into a project to be worked on and flaunted whenever it looks good for the company's PR. Big Tech needs to do more than just pay for things if they want to prove they actually care about addressing racial inequality. That means actively and consistently trying to help fix the system that is causing this injustice all the time, not just when it really matters. This isn't to say that it's Google's fault that the black community is still disproportionately affected, but Google isn't really helping by simply slapping on a band-aid and calling it progress.
A white workforce
Back in 2014, big tech companies banded together to tackle the racial disparity in the workforce by publishing diversity reports every year. The initiative was meant to make tech companies like Google and Microsoft accountable for their lack of diversity. But where are we today? According to reports published by the companies, things haven't really changed, and there's no real indication that they will any time soon.
Google's 2020 diversity report proudly declares that the company saw "the largest increase for Black+ representation at Google since we began publishing." Sounds impressive, right? Well, when you look at the data, that large increase only represented a hiring uptick of .07% to a whopping 5.5%. Latin@ hires saw a .2% increase, while Native American hires actually fell by .3%. And that's just referring to those the company hired. When we talk about the actual representation of employees at Google, the numbers are much bleaker. White representation at Google fell but still sits at more than 51%. Black and Latin@ both rose slightly, but only represent 3.7% and 5.9% of Google's workforce, respectively.
What this says is that things have gotten better, but not by much. Back in 2015, only 2% of Google's workforce identified as Black versus the 60% white representation. Yet despite the hundreds of millions that Google claimed to spend towards better diversification within its workforce, the company has little to show for it. Bari Williams, a former lead senior counsel at Facebook, spoke about the lack of accountability at big tech companies like Google, proving just how little their diversity reports affect their standing. "These companies are data-driven, but if people are not hitting their diversity metrics, where's the downside?" Williams said. "You have metrics but no consequences."
Of course, it's not easy for a company to change its ways, and big numbers won't be seen overnight. But 7 years later, there should be more change than what we've seen. Richard Kerby, the general partner at Equal Ventures, states that we're unlikely to see much change because companies have no incentive to do so. "One flaw is not thinking about it from the outset of the company formation, that's having ripple effects that are now being seen several years later. You're not seeing movement because it's not being tracked or monitored — there's no incentive alignment for someone to improve on the numbers."
Just this year, employees formed Google's first unions, with a focus on holding the company accountable for its treatment towards minority workers, further proving that things at Google are getting better, but not fast enough.
Google's unethical AI
The situation around Google's Ethical AI controversy is a layered one. Still, it's one of the biggest examples of a company that doesn't hold itself accountable. As a well-respected researcher and one of few Black women in her field, Dr. Timnit Gebru was sought out by Google after her work around how AI affected minorities. She was known for uncovering the bias in facial recognition AI, finding that Black women were 35% less likely to be recognized than white men (that's already a whole separate topic on how the tech industry has failed Black people).
Last year, she co-wrote and drafted a paper that was researching the negative financial, environmental, and social effects that large language models have. These are language models found in many of the best smart speakers, powering AI assistants like Amazon Alexa and Google Assistant. Google wasn't particularly keen on such criticism of its technology, and Dr. Gebru was asked to withdraw the paper unless changes were made, but she refused to do so until the company met some of her demands for better accountability on how it treats its minority employees.
As a Black person, the email she wrote is both sad and frustrating to read. What's even more frustrating is how Google handled the situation, choosing to fire one of the few prominent Black women in her field for demanding that the company do better and hold itself accountable.
Eventually, Google pledged to make some internal policy changes meant to encourage a more inclusive work environment. The problem with that is that the damage is already done to both women and the Black community after Timnit Gebru was fired for demanding the very changes that Google later adopted. Dr. Gebru was just a trophy for the company to flaunt while it pretended to care about Black lives, but when it came to facing its own treatment of minorities within the company, she was tossed aside without question.
I expected nothing more obviously.

I write an email asking for things, I get fired, and then after a 3 month investigation, they say they should probably do some of the things I presumably got fired asking for, without holding anyone accountable for their actions. 1/ https://t.co/U2nmM07DcmI expected nothing more obviously.

I write an email asking for things, I get fired, and then after a 3 month investigation, they say they should probably do some of the things I presumably got fired asking for, without holding anyone accountable for their actions. 1/ https://t.co/U2nmM07Dcm— Timnit Gebru (@timnitGebru) February 19, 2021February 19, 2021
There's still work to do
Google isn't perfect. You'd be hard-pressed to find a company that is. But one that's as large as it is has a unique opportunity to lead the pack in changing how it helps to address racial inequality. The company has done some great things, no doubt, and has shown that it's willing to spend money to help minority-owned businesses thrive. But a company that is still more than half white is still far from the picture of diversity. Until things change, Google might want to rethink its colorful branding until it can better represent more than one shade.
Be an expert in 5 minutes
Get the latest news from Android Central, your trusted companion in the world of Android