Sony Xperia S now available in Canada through Sony stores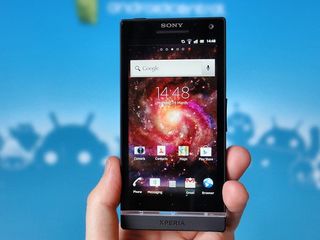 If you've checked out our Sony Xperia S review and have been wondering when you can get your hands on one of your very own in Canada now is the time to celebrate. Starting today, Sony stores throughout Canada have the device in stock and ready to be placed in your loving hands for only $100 with a new 3-year Rogers agreement or $500 if you're going no contract.
While we still think Sony dropped the ball by shipping its first major handset of 2012 with Android 2.3, their refreshed focus hopefully means they'll get Ice Cream Sandwich out to the masses fairly quickly.
Overall though, that 4.3-Inch 1280x720 display coupled with the Bravia engine and a 1.5GHz dual-core Qualcomm Snapdragon S3 chip set makes for some great hardware. Add in the other stuff such as the 12.1MP camera and 1GB of RAM with 32GB of internal storage and you have a nice package. You can check out the Sony site for retail locations and be sure to check out full review.
Read our full Sony Xperia S Review
Source: Sony; via: Mobile Syrup
I just want that clear piece at the bottom, I'm sure the light just hates battery.

Wow, that's some pretty good hardware that is compatible with AT&T bands as well.

Except for the Light Bar the ION is the better phone.

$500 - no contract, that's a pretty good price for a phone of this caliber. I imagine that it is still locked to Rogers though... :(
Android Central Newsletter
Thank you for signing up to Android Central. You will receive a verification email shortly.
There was a problem. Please refresh the page and try again.