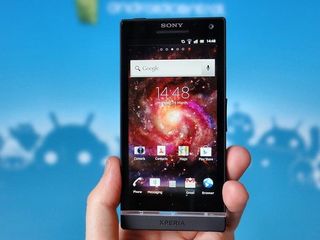 The past year has seen many a transformation at Sony Mobile, formerly known as Sony Ericsson. In addition to the buyout by Sony and subsequent rebranding, the company has refocused on smartphones and brought to market a well-rounded lineup of products in several form factors. So hopes are high as the manufacturer launches its first high-end smartphone under the Sony banner, the Xperia S.
On paper, the Xperia S is a tantalizing piece of kit -- buyers get a 4.3-inch 720p screen, a fast dual-core CPU and a best-in-class camera for less money than many competing devices. And unlike 2012 flagships from Samsung and HTC, the Xperia S actually exists, and you can go out and buy one today.
The catch? It's running Android 2.3 out of the box, and it could be months before the phone's updated to the latest version of Google's OS. So join us after the break as we take a closer look at the Xperia S, and decide whether there's a place for a high-end device running Gingerbread in Spring 2012.
Pros
A well-built phone which feels good in the hand. Sharp, bright screen. The Mobile Bravia Engine makes for a stunning video experience. Best smartphone camera available.
Cons
Still waiting on Android 4.0 update. Bizarre button setup, keys sometimes unresponsive. Occasional software lag. Soft touch finish is a scratch magnet.
The Bottom Line
It's tough going back to Gingerbread, and we think Sony's dropped the ball in shipping its first major handset of 2012 with an old version of Android. But the Xperia S makes up for this shortcoming in other areas. Once it gets that sorely-needed ICS update, the Xperia S could be one of the first great handsets of the year. Until then, it's another decent Android phone with a handful of outstanding features.
Swipe to scroll horizontally
Video walkthrough
YouTube link for mobile viewing
Hardware
The Xperia S sees Sony making a clean break with its earlier smartphone designs. The phone has a subtle, geometric appearance that's more unique (though less shouty) than the likes of last year's Xperia Arc. It's still a 4.3-inch chunk of plastic with a touchscreen on the front, but the improvement in build quality is dramatic. The Xperia S's convex back means it sits easily in your palm, and the soft-touch finish feels great in the hand. It's clear Sony's no longer trying to chase the "thinnest, lightest smartphone" title, and has instead focused on design, ease of use and comfort.
So we're big fans of Sony's new-found affection for soft-touch plastic, however it should be noted that this makes the phone a magnet for any kind of scuffs or scratches. In just over a week of use, we were already noticing marks on the battery door from where the Xperia S had been resting on various surfaces. Bizarrely it also seems to collect dust and lint more than other smartphones, particularly in the earpiece.
The Xperia S is set apart from other black slabs by the clear element under the screen. Whether it's a welcome visual flourish or a pointless gimmick is largely a matter of personal taste, but we found that its presence brought a welcome break to the phone's otherwise angular and minimalist profile. The clear element is marked with the home, back and menu icons, although the capacitive contacts for these buttons are located above the icons. They're the three dots you see in the close-up photos. The bar also contains radio antennae, and if you look closely though, you'll be able to make out the grid pattern running through it. The bar lights up briefly when one of the buttons is pressed, giving it a unique futuristic look.
The phone's aesthetics get in the way of usability in one fairly important area, though. The contacts for those capacitive buttons are way too small, and they don't seem to be centered on the dots; rather, slightly above them. What this means is they're difficult to hit first time, every time. It's not a deal-breaker, but it's an unnecessary frustration that'll occasionally cramp your style.
Elsewhere, the Xperia S sports a power button and headphone jack up top, with the volume rocker and camera button on the right side. Both the Arc and Arc S featured physical camera buttons, though this one's markedly easier to locate and press. And like some Windows phones, it can be held down when the phone's asleep to unlock and launch directly into the camera app. Above the screen there's also a 1.3MP front-facing camera for video chat, checking your hair or challenging yourself to a staring match. MicroUSB and microHDMI connectors are located on opposite edges of the device, protected by plastic covers. (Our review unit, which was a boxed, unlocked European retail model, came with a microHDMI cable.)
Around the back is the ludicrous 12.1MP main camera with LED flash. This might seem like overkill for a smartphone camera, and maybe it is. But damned if it isn't impressive. We'll take a closer look at the camera later in this review. Also on the rear of the device is the battery door, which snaps upwards to reveal... a load of black plastic and screws. That's right -- no removable storage or removable battery, and it's also worth remembering that the Xperia S takes a microSIM rather than a full-sized SIM card.
The front face houses the Xperia S's 720p Sony HD Reality Display. 1280x720 pixels on a 4.3-inch panel gives you an eye-popping pixel density of 342 PPI (pixels per inch). Compare that to the iPhone 4S's 326 PPI or the Galaxy Nexus's 316. That's an insane level of detail on a handheld device, and the screen is crisp and bright with vivid colors. However, off-angle viewing remains a little problematic -- there's some discoloration when looking at the screen at an angle, just like earlier Reality Display panels.
Being a premium Sony handset, the Xperia S also includes Mobile Bravia Engine image enhancement tech, similar to what's offered on Sony TVs. While the effect was subtle in last year's crop of Xperias, the feature has come into its own in the Xperia S. The intelligent sharpening, contrast and color enhancement springs to life when watching photos or videos, and makes for a seriously impressive viewing experience on the pin-sharp display.
Behind the scenes, the number-crunching is done by a 1.5GHz dual-core Qualcomm Snapdragon S3 chip. That's the same chip powering phones like the AT&T Samsung Galaxy Note and HTC Sensation XE, so there's plenty of processing grunt to go around. There's also 1GB of RAM and 32GB of internal storage, which is split between 2GB of app storage and 25GB of media storage, with the rest being used by the OS. As we mentioned, there's no expandable storage on offer, which may be a deal-breaker to some. But 32GB should be enough for most of us.
NFC support is also in the bag, and Sony's marketing smart tags for use with the Xperia S and its other NFC smartphones, allowing certain tasks to be automated. That also means the door's open for possible Google Wallet support in the future.
Finally, we noticed no issues with cellular reception or voice calls on the Xperia S. Call quality was loud and clear, and signal strength was comparable to other smartphones.
The specs
Software
The Xperia S runs Android 2.3.7 with Sony's new UXP NXT software. Despite the new (and slightly silly) name, UXP NXT is a continuation of the Xperia UI used by earlier Sony Ericsson phones. We can understand the re-branding, though, as UXP NXT is looking a lot slicker than last year's software.
Before we dig any deeper into Sony's software, let's get the Gingerbread issue out of the way. So, yeah. The Xperia S runs Gingerbread. We're not thrilled about that, but there you go. It's getting ICS at some point in Q2, which isn't terrible, but it still leaves buyers waiting for a major software update right out of the door. And in the meantime they'll have to deal with the usual niggling issues associated with Android 2.3 -- occasional software lag, a comparatively sluggish browser and an increasingly geriatric set of Google apps. The obvious (and as yet unanswered) question is why not just wait a month or so and launch with ICS?
To Sony's credit, though, it's built a good-looking UI on top of Gingerbread, including plenty of useful features, particularly in the multimedia department. UXP NXT is a classy, understated UI based around clean lines, clear typefaces and thoughtful use of texture and color. In other words, it's about as far from Samsung's TouchWiz as it's possible to get, and it even looks a little understated compared to stock ICS. In any case, it's definitely a UI that's been carefully designed as a whole rather than haphazardly thrown together. The minimalism, colors and textures used within the UI also compliment and mirror the design of the phone's chassis -- a rare harmony of hardware and software.
The new Sony launcher includes many animations and visual elements from earlier Xperia phones, so it'll be a familiar experience if you're upgrading from something like an Xperia Arc. There's five home screens to customize, and a good selection of widgets with which to populate them.
Sony's new UI design is most evident in its re-vamped Music app, which takes inspiration from iOS, Windows Phone and other Android skins. The main view is dominated by a "coverflow"-style arrangement of album art, while tabs at the top of the screen allow you to switch between track navigation and the current track or playlist. The built-in equalizer allows you to apply an extensive range of effects to your music, including ClearBass bass enhancement a number of headphone surround effects. It also helps that Sony's bundled a decent pair of in-ear headphones with the Xperia S.
There are plenty of pre-loaded apps from Sony Entertainment Network on the Xperia S, including Video Unlimited and Music Unlimited. Video Unlimited has matured since we last saw it on the Xperia Arc S, and now offers a much wider range of content. Music Unlimited remains a subscription service, though if you're already on board with Sony's on-demand music service, the fact that it's pre-loaded (and baked into the Music app) will be useful.
Other useful multimedia software includes wireless streaming to consoles or TVs over DLNA, HDMI mirroring and a media remote app for controlling Bravia TVs.
Although it wasn't available on day one, PlayStation support has now been unlocked for the device, too. Right now there's just over a dozen PlayStation 1 titles available through the PS Store app, though some are still limited to the Xperia Play only. Right now PS support on non-Xperia Play devices remains something of a novelty. It's an added bonus rather than a reason to pick a Sony phone over another brand.
As we mentioned earlier, the Xperia S supports NFC, and the built-in tags app handles sending and receiving URLs and other data. Like a lot of other manufacturers, Sony's keen to promote its own NFC-powered smart tags, which can be used to wirelessly trigger certain actions when the phone's in range. For example, you could hang one of these NFC tags in your car, and set it to automatically turn off Wifi and launch the Navigation app when in range. It's neat addition but like PlayStation support, it's a probably going to appeal to a small niche of users.
Sony's "Facebook Inside Xperia" support is alive and well on the Xperia S, integrating social network updates with the contacts app, dialer and gallery. And Timescape returns, allowing updates from Twitter, SMS and other sources to be arranged into an attractive 3D layout.
Other pre-loaded applications include popular file manager Astro, McAffee security and Xperia Football. Don't like them? They're easily uninstallable, just like apps from Google Play.
Battery life
The Xperia S is fitted with a 1750mAh battery, which is sealed within the chassis and isn't user-servicable. That means aftermarket batteries are out of the question, and if you find yourself running out of juice before the end of the day, you'd better make sure you're within tethering distance of a wall socket.
Fortunately the Xperia S does pretty well with the battery that's provided, and in our experience, the device got us to the end of the day with plenty to spare. Judging by Android's built-in battery monitor, that HD Reality Display is the primary battery drain, and there's no denying that pushing around 1280x720 pixels can take its toll on battery life, too. You can also expect recording HD video to eat into your available charge, just like any other phone with that capability.
With our usual usage patterns (let's call it "moderate to heavy" use), we got around 12-13 hours out of the Xperia S. That's about in line with the Samsung Galaxy S II and GSM Galaxy Nexus, with the standard battery.
Camera
Sony Ericsson's cameras were among the best any Android phone had to offer, thanks to their use of Sony's EXMOR R imaging technology. With the Xperia S, Sony's raised the bar even further with a 12.1MP sensor and 1080p recording capabilities. There's also the standard 1.3MP front-facing camera which also records video at up to 720p.
The Xperia S's 12-megapixel sensor captures a ridiculous amount of detail, and what's more remarkable is that the phone spits out these 4000x3000 monstrosities unbelievably quickly. It's not quite as fast as the Galaxy Nexus, but then again it is capturing more than twice as many pixels (and arranging them into far better-looking images). Look closely enough and you'll spot some noise, but unless you're planning on turning your photos into a billboard, the quality offered by the Xperia S will be more than adequate.
Low light performance is just as good as we've come to expect from Sony, and this holds true for video recording, too. The Xperia S is the first smartphone camera we've seen that hasn't dropped frames or turned into a blurry, illegible mess when recording at 1080p resolution in low light. As you'll see in our sample reel, even outdoors at night with only streetlights for illumination, the Xperia S managed a silky smooth 30 frames per second. In just about any conditions, the phone will capture great-looking images in rapid succession without breaking a sweat.
The camera performs admirably in macro mode, too, which is good news if you like taking close-up shots of tiny things. As you'll see in a few of our sample images, in the right light you can capture breathtaking levels of close-up detail.
3D and 2D panoramic photos are supported too, just as they are on many of Sony's digital cameras. You'll need a 3D TV or monitor to play back 3D shots, but the phone does a good job with plain old 2D panoramas, too. It's a lot more forgiving than panorama mode on earlier SE phones, and we managed to record wrap-around images without being berated by annoying "too fast" or "too slow" warnings.
The Xperia S's camera is backed up by capable software, which provides the usual scene options, white balance tweaks and exposure settings, as well as tap-to-focus and tap-to-capture support. Image stabilization is included too, and while this works well with still shots, unfortunately the results were catastrophic when we recorded video with stabilization turned on. The outcome was the opposite of what you'd expect. Videos recorded with image stabilization enabled were a jittery mess, while footage with the feature disabled was smooth and clear. This looks like a software issue, and we hope it's addressed soon.
Even with that one minor software quirk, the Xperia S easily boasts the best camera on any Android device, and probably the best on any smartphone, period. Alongside the screen, the phone's outstanding camera is undoubtedly a major selling point. We'll have to see how it stacks up against the HTC One X next month, but right now the Xperia S's camera smokes just about everything else out there.
YouTube link for mobile viewing
Hackability
​The Sony Ericsson brand may now be consigned to history, but the manufacturer's stance on unlockable bootloaders remains. If your Xperia S is SIM-unlocked, you can head over to Sony Mobile's bootloader unlock site and enter your IMEI to crack open your device. From there, you can root, flash custom recoveries and load custom firmware as you please. Nice and simple, just as it should be.
The wrap-up
There are times when the Xperia S can seem like a bit of an awkward compromise, and that's especially true if you've been exposed to phones running Ice Cream Sandwich. Despite its gorgeous screen, phenomenal camera and undeniable multimedia chops, the phone remains hamstrung by Android 2.3. For those familiar with Android 4.0, the Xperia S's aging browser, occasional UI stuttering and out-dated Google apps will be sticking points.
We can't help wondering how the Xperia S's user experience might be improved by the ICS update, currently slated to arrive during the second quarter. But even if an upgrade is just around the corner, we'd never recommend you buy a phone because of how it might be with some future update.
So we think Sony's dropped the ball in shipping its first major handset of 2012 with an old version of Android. But the Xperia S makes up for this shortcoming in other areas, not least of which is its hardware. Once it gets that sorely-needed ICS update, the Xperia S could be one of the first great handsets of the year. Until then, it's another decent Android phone with a handful of outstanding features.
Get the Android Central Newsletter
Instant access to breaking news, the hottest reviews, great deals and helpful tips.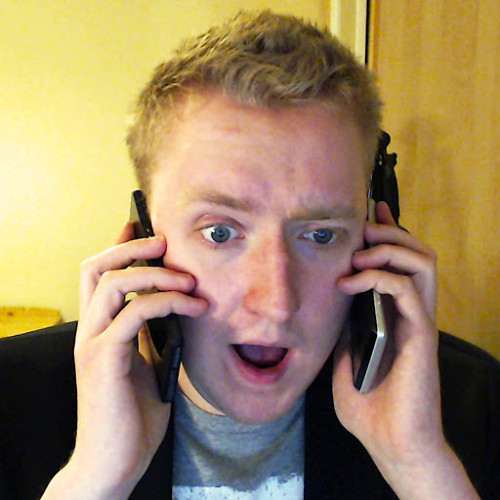 Alex was with Android Central for over a decade, producing written and video content for the site, and served as global Executive Editor from 2016 to 2022.