There's really no excuse to be paying nearly a grand or more for a new smartphone when you can find an excellent phone like the Google Pixel 3 XL available for less than $500. In fact, with today's sale at DailySteals that's dropping its price to just $239.99, now might be a better time than ever to get your hands on this popular device.
DailySteals has the Pixel 3 XL on sale for just $239.99 today when you enter promo code ACPXL3 during checkout. Along with one of its best prices ever, you'll score free U.S. shipping and a one-year warranty with the purchase. This is the 128GB model though only the 'Not Pink' colorway drops this low using the code; the Just Black device falls to $319.99.
Extra Savings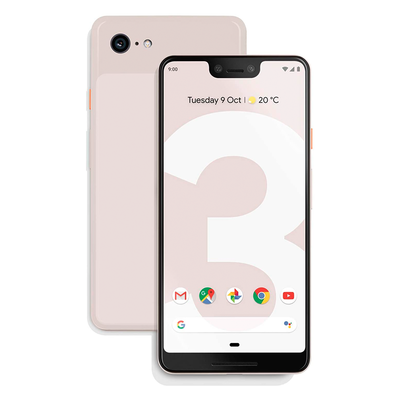 Google Pixel 3XL
The unlocked Google Pixel 3 XL is on sale today in brand new condition for just $240 when you use the following promo code at checkout. Free U.S. shipping and a one-year warranty are also included with the purchase at DailySteals.
$239.99 $319.99 $80 off
Though it's since been outpaced by the Google Pixel 5 and the Pixel 4a, the Pixel 3 XL is still an excellent device for those looking to upgrade to something fresh. It's equipped with a Snapdragon 845 processor, front-facing speakers, and a 6.3-inch OLED display. It's also IP68-rated for water resistance and features a 12MP rear camera that has awesome integrated tools like Night Sight and Top Shot, plus dual selfie cams with wide-angle and portrait capabilities.
Along with 4G LTE support, the Google Pixel 3 XL features unlimited camera storage and a battery that lasts all day long. It can even charge wirelessly. Our Google Pixel 3 review illuminates many of the other benefits and downsides of this device if you're looking for more information before the purchase.
Unlike other devices, the Google Pixel 3 XL doesn't feature expandable storage which is why today's offer on the higher capacity models is so enticing. Plus, considering the Google Pixel 3 XL devices in today's sale are unlocked, you'll be able to use your new phone with most major US carriers including AT&T, Sprint, T-Mobile, and Verizon. DailySteals also includes free shipping and a one-year warranty in case you notice any issues with the device you receive.
We may earn a commission for purchases using our links. Learn more.