The Razer Basilisk X HyperSpeed wireless Bluetooth gaming mouse is down to $39.99 on Amazon. This is a unique low price for the Basilisk X, which only released in November. It has been selling for $60 since that time and hasn't gone on sale before. You can also find the $40 deal price at Best Buy.
Do more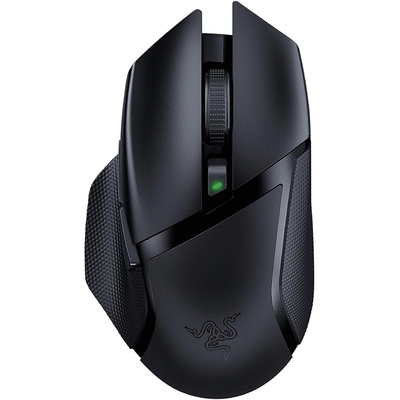 HyperSpeed Razer tech supports super low latency connections and interference reduction so you get wireless performance as good as wired. Bluetooth makes power consumption efficient so you get 450-hour battery life.
$39.99 $60.00 $20 off
And this is a super affordable price compared to the upgrade, the Razer Basilisk Ultimate, which goes for $170 on Amazon. Buy one Basilisk X for yourself and three for your friends before you have to invest in that bad boy. Of course, if your main concern is getting the best, you should check out the Windows Central review of the Ultimate because it's pretty darn good.
The Basilisk X has two connection options: standard wireless or Bluetooth. You'll want to decide what's more important to you in battery life or low latency. While connected via Bluetooth you can extend the battery life of your mouse to up to 450 hours. That's the way to go if you are traveling with the mouse and using it in awkward places like on an airplane or in a hotel lobby or something like that. Keep the mouse going strong for a very, very long time with Bluetooth.
If you're gaming with it and want the best possible responsiveness, connect the mouse via wireless and activate that HyperSpeed technology. HyperSpeed is how Razer gets the best possible speed, up to 25% faster than the competition. You won't have to worry about any latency between moving your mouse and seeing the cursor move on your screen, and it also helps with interference reduction so you get complete wireless freedom. Connecting this way only gives you 285 hours of battery life.
The mouse also has six programmable buttons. Use the Razer Synapse software to configure them and assign complex macro functions based on the game you happen be playing. The mechanical switches are very durable and last up to 50 million clicks. Razer backs up this mouse with a two-year warranty.
We may earn a commission for purchases using our links. Learn more.