MetroPCS Buyer's Guide: Everything you need to know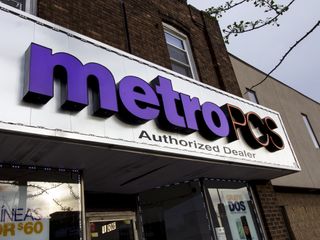 MetroPCS is a mobile virtual network operator (MVNO) or "alternative carrier". MVNOs lease coverage from the Big Four networks (AT&T, Sprint, T-Mobile, Verizon) and sell it to customers for less. The benefit of an MVNO is that you experience the same level of service as a customer on one of the larger networks, but you can often find talk, text, and data plans for a fraction of the cost.
MetroPCS is owned by and leases coverage from T-Mobile. If you go with MetroPCS, that means you get T-Mobile's fast 4G LTE service, as well as unlimited data plans.
If you like T-Mobile's coverage, but you'd love a cheaper cell phone bill every month, then consider an MVNO. Here's what you need to know about MetroPCS.
Individual plans
MetroPCS offers simple talk, text, and data plans in four tiers. There are no annual contracts required and all plan pricing includes taxes and regulatory fees. Every plan comes with unlimited talk, text, and 2G data, as well as tethering (at 3G speeds), voicemail, Wi-Fi calling, and caller ID. Prices differ based on the amount of 4G LTE that comes with each plan.
Its base plan is $30 per month, which includes 1GB of 4G LTE. For $40/month, you get 6GB of 4G LTE data, and $50/month gets you "unlimited" 4G (up to 30GB). For $60/month, you get unlimited data and you get tethering at 4G LTE speeds.
Family plans
MetroPCS offers discounts on multiple lines depending on your monthly data allotment for up to 5 lines.
Family plans start with the $40 6GB plan. You can add up to 4 lines, and you get $15 off each added line. So if you just do 2 lines, you get them for $65/month, with 6GB of 4G LTE each. That's a great deal, especially when you consider that most people only use about 3GB of LTE per month.
If you go with the $50 or $60 plans, you get a $10/month discount per line (including the original line), so long as all lines are on an unlimited plan.
Best MetroPCS phones
Since MetroPCS is on T-Mobile's network, you can bring just about any smartphone over, but if you'd rather buy from MetroPCS, pickin's are somewhat slim for top-notch devices, though they do have Samsung's latest and greatest, as well as Apple's.
Samsung Galaxy S8
Samsung's latest flagship is the best Android phone around, with it's awesome camera (front and back!), smooth software experience, gorgeous infinity display, and lightning-fast fingerprint sensor, as well as an updated iris scanner and its Snapdragon 835 processor.
If you love Android and want to stick with it, then the Galaxy S8 should definitely be on your list. It's $729 from MetroPCS.
iPhone 7 and 7 Plus
The latest iPhones bear Apple's fastest processors and some of the best smartphone cameras available. MetroPCS offers the iPhone 7 in 32GB and 128GB and the 7 Plus in 128GB. If you're a fan of Apple, then the iPhone 7 or 7 Plus are the best of the bunch. If you're into photography, you'll love the iPhone 7 Plus' dual camera setup, which makes for some cool effects with Portrait Mode.
How to cancel MetroPCS
Since there are no annual contracts, you can just cancel whenever you want. Know that if you cancel in the middle of your month, you'll have to pay off the rest of the month and anything you might owe on any devices.
Call 1-888-863-8768 or *611 on your MetroPCS phone or head into the nearest MetroPCS store to talk to a customer service rep.
How to unlock a MetroPCS phone
To unlock your MetroPCS phone, the phone must have had active MetroPCS service for a minimum of 90 consecutive days from the phone's activation date. Most MetroPCS phones come with a Device Unlock app that lets you simply request a code. For all other phones from MetroPCS phones, you'll have to contact MetroPCS customer service either by phone (1-888-863-8768) or at a MetroPCS store.
Finding another MVNO
If you like T-Mobile's service and are considering MetroPCS but want other options, then you might want to consider another MVNO that uses T-Mobile's network or one that uses multiple networks.
There are over 20 MVNOs that piggyback on T-Mobile's network, so you have your pick of the litter. Major players include Mint Mobile, Straight Talk, and TracFone.
Updated July 2017: Updated to reflect new 6GB plan pricing and new family plan discounts.
Sign up for Black Friday email alerts!
Get the hottest deals available in your inbox plus news, reviews, opinion, analysis and more from the Android Central team.
Mick is a writer and duty editor for Android Central. When he's not on the job, he can usually be found vacuuming up pet hair or trying to convince his wife that he needs more guitars.