Hulu Plans and Prices: Which is right for you?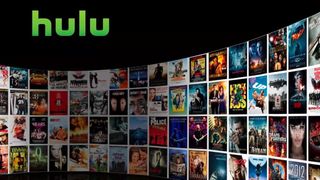 (Image credit: Hulu)
Hulu boasts a massive media library that gives subscribers access to thousands of hours of new and classic content at the touch of a button. But with so much to watch, it's important that every subscriber can curate their individual streaming experience. With that in mind, Hulu offers three different subscription plans, as well as a bundle option that also includes access to Disney+ and ESPN+. Here's a rundown of all the Hulu plans and prices, so that you can decide which is right for you.
Streaming made easy
All the shows and movies you'll need
Hulu offers three different subscription plans. Pick which plan works best for you and start exploring Hulu's massive library of classic movies, trending series, Hulu Originals and more.
Hulu's most popular plan
Hulu offers three different tiers when it comes to signing up for a monthly subscription. Starting Oct. 8, 2021, the most popular plan is also the cheapest at $7 a month. The ad-supported plan allows streaming on two devices simultaneously and provides access to Hulu's entire on-demand catalog of popular series, hit movies, Hulu Originals, and tons of kid-friendly content with limited ad interruption.
The ad-free experience
The next level plan is the Hulu (No Ads) tier, which currently cost $13 per month. According to the streaming service, the ad-free plan lets you watch the platform's entire catalog of series, hit movies, Hulu Originals, kids shows, and more with "no ad interruptions." You can also stream on two screens simultaneously.
While it's true that most of the content offered through this plan won't feature commercials, due to streaming rights, a handful of shows are excluded from the Hulu (No Ads) plan. Those shows are still available to stream, but will play with a short ad break before and after each episode.
It's like cable, but not
Hulu's top tier plan is Hulu + Live TV, which costs $65 per month. The most expensive plan allows subscribers to watch 65-plus channels live and on-demand, as well as provides unlimited access to Hulu's ad-supported streaming library. This tier also comes with six customizable profiles, meaning multiple people accessing the same account can save their streaming preferences.
Like the ad-supported and No Ads tiers, Hulu+ Live TV only allows you to stream on two separate devices simultaneously. However, you can upgrade to unlimited screens for an additional $10 per month. You can also choose to upgrade from the basic, ad-supported tier to the Hulu No Ads + Live TV for $72 a month (plus the additional fee for more screens).
The bundle
Hulu's basic, ad-supported plan is also offered as part of a bundle through Disney+. For just $14 per month, subscribers have the ability to stream endless movies, shows, and sports from Disney+, Hulu and ESPN+. This includes Disney classics, exclusive films and series and the best in on-demand sports.
If ads are a no-go, you can substitute a different Hulu plan as part of the bundle for an adjusted monthly cost. The Disney Bundle with Hulu (No Ads) is currently offered for $20 per month, while the Disney Bundle with Hulu + Live TV costs $72 a month.
Current subscribers can also upgrade to the bundle at any point through Hulu's "Manage Account" page. However, a few stipulations apply when upgrading to the bundle. Specifically, you won't be able to upgrade to the bundle if you receive your Hulu subscription bill through a third party, such as Sprint, Spotify, Apple iTunes, and Roku. You also won't be able to switch to the bundle if your Hulu subscription is tied to a promotional offer.
Which Hulu plans and price are right for you?
While Hulu's cheapest option is by and far its most popular plan among current subscribers, the No Ads plan is an affordable step up -- and perfect for streamers who've grown accustomed to skipping commercial breaks altogether. Additionally, the Hulu + Live TV plan has proved to be a great alternative for people who love to consume a variety of current content, but don't want to pay a steep cable bill every month.
Still not sure which plan is right for you? No problem! The platform offers would-be subscribers the chance to try out all three of its plans through its Hulu free trial. Those who sign up to try the ad-supported or No Ads tiers will will get the first month for free, while streamers who want to try the Hulu + Live TV option can do so for free for one week.
Stream away
The streaming service with options
Hulu allows subscribers to pick a plan that fits their lifestyle best. Whether you can deal with ads or not, Hulu's catalog includes the best in movies, limited series and more.
Keegan Prosser is a freelance contributor based in the PNW. When she's not writing about her favorite streaming apps and devices for Android Central, she's listening to a true-crime podcast, creating the perfect playlist for her next road trip, and trying to figure out which fitness tracker she should try next. You can follow her on Twitter @keeganprosser.
Android Central Newsletter
Get the best of Android Central in in your inbox, every day!
Thank you for signing up to Android Central. You will receive a verification email shortly.
There was a problem. Please refresh the page and try again.