Google's Niantic Labs to bring 'ENDGAME' book series to an AR game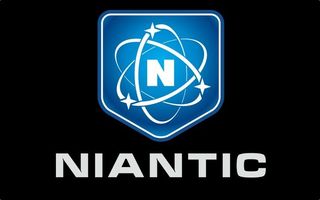 Game is expected to launch on Android and iOS devices in late 2014
The folks over at Niantic Labs, the Google company behind the widely popular Ingress game, have just announced a new partnership with James Frey to make his newest series ENDGAME into a location based augmented reality game. Building off of the books Niantic Labs will create an experience that builds upon their successes with Ingress and provides players the ability to bring a video game even further into the real world.
ENDGAME is a multimedia experience unlike any that have been seen before, combining fifteen original e-book novellas, YouTube videos, mapping coordinates, social media and so much more. Each book in the trilogy will have an interactive puzzle that needs to be solved using clues and riddles that are found right within the text of the books. For the final book, ENDGAME: THE CALLING a huge prize has been announced.
Placing a quantity of gold on display in a public environment -- behind bullet-proof glass of course -- they will live broadcast an event on YouTube which will allow those who are able to solve the puzzle to cash in and win some gold. The game is set to launch on Android devices later in 2014, so be sure to keep your eyes out for the arrival of the game, and be sure to figure it out quickly so you can try to get in on some of the prizes.
HarperCollins, Google's Niantic Labs, 20th Century Fox Collaborate With Bestselling Author James Frey On Next Generation Cross-Media Project, ENDGAME
NEW YORK, Jan. 15, 2014 -- HarperCollins Publishers US and UK announced today that it has acquired English language rights in their respective territories to ENDGAME, a young adult trilogy by international bestselling author James Frey and New York Times bestselling author Nils Johnson-Shelton, while Twentieth Century Fox has picked up the theatrical rights. The first book in the trilogy, ENDGAME: THE CALLING, is an engrossing novel at the center of a groundbreaking interactive project launched through a partnership with HarperCollins, Full Fathom Five, and Google's Niantic Labs. ENDGAME: THE CALLING will be published on October 7th, 2014.
ENDGAME is a fully integrated, multimedia experience that will combine a trilogy of young adult novels, fifteen original e-book novellas, YouTube videos, search and image results, mapping coordinates, social media, and interactive gaming in one revolutionary creative project. Each book in the ENDGAME trilogy will feature an interactive puzzle comprised of clues and riddles throughout the text. A major prize is at stake for each book in the ENDGAME series. For ENDGAME: THE CALLING, a quantity of gold will be on public display in a secure bullet-proof glass case. When the puzzle is solved, a key is found and the gold can be claimed—an event which will be broadcast live on YouTube.
The three-book and nine-digital novella deal was negotiated by Tara Weikum, Vice President, Editorial Director, HarperCollins Children's US and Rachel Denwood, Creative Director for HarperCollins UK, and Eric Simonoff, Co-Head of the William Morris Endeavor Book Department, Simon Trewin, Head of Literary UK at William Morris Endeavor, and David Krintzman of Morris Yorn on behalf of James Frey and Full Fathom Five, the creators of I AM NUMBER FOUR.
ENDGAME will be released simultaneously around the world and in over 30 languages. Foreign partners include Intrinseca (Brazil), Gallimard Jeunesse/Le Groupe Madrigall (France), Gakken (Japan), Oetinger (Germany) and Salani (Italy).
"We are excited to work with James Frey and Full Fathom Five on this groundbreaking series," said Brian Murray, President and CEO, HarperCollins Publishers. "This is a spectacular story that embodies the future of publishing—great content, interactivity and a multimedia experience."
"I'm thrilled to be working with HarperCollins, 20th Century Fox, and Google Niantic on the ENDGAME series. We're doing something really amazing, really new, something readers are going to love. The whole project is a dream come true, and as far as I'm concerned, October can't come soon enough," James Frey said.
Twentieth Century Fox has won the rights to the ENDGAME series of books from James Frey. The deal struck this past weekend encompasses the three books and nine interstitial novellas. Frey is writing the script for the first film. Films will be produced by Temple Hill's Wyck Godfrey and Marty Bowen, the producers behind the Twilight Saga and Fox's upcoming theatrical adaptation of the bestseller, The Fault in Our Stars.
"ENDGAME is an innovative omni-platform endeavor, and we at 20th Century Fox are thrilled and committed to work with HarperCollins, and Google Niantic Labs to bring James Frey's groundbreaking franchise to audiences around the world," saidEmma Watts, President of Production, 20th Century Fox.
Google's Niantic Labs is developing a location-based augmented reality game that will bring ENDGAME to life in the real world. The game builds on the success of "Ingress," which defined a new category of entertainment that marries video games with the physical world. The mobile experience will allow players around the world to join in the battle to unlock the mysteries and secrets of ENDGAME. Google Niantic will also be distributing six ENDGAME novellas exclusively at the Google Play store. The game is expected to launch on Android and iOS devices in late 2014.
"James has a great vision for telling stories in an integrated way across books, film, social media, and mobile games," John Hanke, VP of Product, Niantic Labs at Google, said. "We are delighted to bring our technology and expertise to bear on a project that is helping to define the future of entertainment."
James Frey is originally from Cleveland. His first three books, A Million Little Pieces, My Friend Leonard, and Bright Shiny Morning were all #1 bestsellers in the United States and international bestsellers. His fourth book, The Final Testament of the Holy Bible, was published as a limited edition in the United States by the Gagosian Gallery and is an international bestseller. His work has been published in 42 languages.
Through Full Fathom Five, the integrated media and production company he founded in 2010, Frey has launched multiple New York Times bestsellers and developed over forty books, television shows, films and video games, including the hit Lorien Legacies series, whose first book, I AM NUMBER FOUR, was produced as a major motion picture by Michael Bay and DreamWorks.
Full Fathom Five is an integrated media and production company founded in 2009 by James Frey. Its first two books both hit #1 on The New York Times Best Seller List. Since its formation, Full Fathom Five has created over forty books, television shows, films and videogames, including the hit Lorien Legacies series, whose first book, I Am Number Four, was produced as a major motion picture by Michael Bay and DreamWorks. In partnership with Booktrack, Full Fathom Five was the first company to release a book with a synchronized digital soundtrack; and in partnership with Glu Mobile, it was the first company to release a book and video game on the same day that were intricately linked and dependent on each other for a full reading/gaming experience. It currently has publishing deals with Random House, Penguin, HarperCollins, and Simon & Schuster, film deals with DreamWorks, Warner Brothers and Disney, and television deals with ABC, NBC, CBS, FOX, FX, Nickelodeon, Sony TV, Universal Television, OWN and HBO. In its first three years, Full Fathom Five has sold millions of books around the world, has had a #1 film, a #1 DVD, and a #1 film download, and is considered one of the most forward-thinking creators of new original content across multiple platforms.
ABOUT HARPERCOLLINS PUBLISHERS
HarperCollins Publishers, one of the largest English-language publishers in the world, is a subsidiary of News Corp (NASDAQ: NWS, NWSA; ASX: NNC, NNCLV). Headquartered in New York, HarperCollins has publishing groups around the world in the US, UK, Canada, Australia, New Zealand, and India. HarperCollins is a broad-based publisher with strengths in literary and commercial fiction, business books, children's books, cookbooks, narrative nonfiction, mystery, romance, reference, pop culture, design, health, wellness, and religious and spiritual books. With nearly 200 years of history, HarperCollins has published some of the world's foremost authors, including winners of the Nobel Prize, the Pulitzer Prize, the National Book Award, the Newbery Medal, and the Caldecott Medal. HarperCollins is consistently at the forefront of innovation, using digital technology to create unique reading experiences and expand the reach of its authors. You can visit HarperCollins Publishers online at:http://www.harpercollins.com
About 20th Century Fox Film
One of the world's largest producers and distributors of motion pictures, 20th Century Fox Film produces, acquires and distributes motion pictures throughout the world. These motion pictures are produced or acquired by the following units: Twentieth Century Fox, Fox 2000 Pictures, Fox Searchlight Pictures, Fox International Productions and Twentieth Century Fox Animation/Blue Sky Studios.
About Niantic Labs
Niantic Labs is a startup within Google dedicated to using the power of mobile apps to drive people to interact with the real world, unlocking information and new entertainment experiences. In November 2012, Niantic Labs launched "Ingress" (www.ingress.com), a mobile location-based game which integrates a deep fictional storyline with innovative social gameplay in the physical world. Niantic Labs also publishes "Field Trip" (www.fieldtripper.com), an app dedicated to the discovery of the best things in the world around you.
Get the Android Central Newsletter
Instant access to breaking news, the hottest reviews, great deals and helpful tips.
Jared started off writing about mobile phones back when BlackBerry ruled the market, and Windows Mobile was kinda cool. Now, with a family, mortgage and other responsibilities he has no choice but to look for the best deals, and he's here to share them with you.