Google's Play Pass subscription service is now available in 90 countries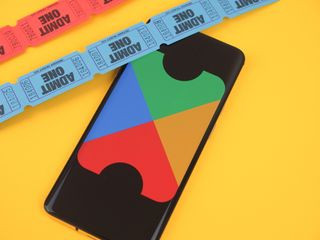 (Image credit: Android Central)
What you need to know
Google's Play Pass is expanding to 48 new countries.
Verizon customers with eligible unlimited plans can now get up to 12 months of free Play Pass access in the U.S.
Crying Suns, Evoland 2, Botanicula, and Night of the Full Moon are the latest additions to the hundreds of games available on Play Pass.
Google's Play Pass subscription service has expanded to 48 additional markets around the world. With the latest expansion, the Play Pass is now available in 90 countries. You can find a full list of all the 90 countries here.
Google has also joined hands with Verizon to offer up to 12 months of Play Pass access. However, customers must be subscribed to one of Verizon's Unlimited plans to be eligible for the offer. Those of you who are on the Big Red's Start Unlimited plan will get access to six months of Play Pass. Customers with Verizon's Play More or Get More unlimited plans, on the other hand, are eligible to receive 12 months of access for free.
Google is also continuing to expand the list of curated games available on Play Pass. The newest games to be added to Play Pass include Crying Suns, Botanicula, Night of the Full Moon, and Evoland 2. Since April 1, Google has added over 40 games to Play Pass.
All the games
Your pass to endless entertainment
Google's Play Pass subscription gets you access to hundreds of games and apps for a single monthly price. You can even share access to Play Pass with up to five other family members.
Evoland 2
Evoland 2 is an RPG adventure that will let you travel through time to discover different art styles and video gaming technology. The game was first released on PC and has been adapted to deliver an engaging experience on the best Android phones.
Evoland 2
Evoland 2 is a brilliant RPG that delivers a nostalgic gaming experience and includes numerous funny classical games references.
Crying Suns
Like Evoland 2, Crying Suns was also first released on PC. It has been carefully adapted for mobile. The game puts you in the shoes of a space fleet commander as you set out to explore a mysteriously fallen empire.
Crying Suns
Inspired by Dune and Foundation, Crying Suns offers more than 300 possible story events and has been structured in six chapters.
Botanicula
Botanicula is a game that even seniors can enjoy. The relaxed game revolves around five little tree creatures trying to save the last seed from their parasite-infested home tree. The game offers over 150 detailed locations that you can explore and also has many hidden bonuses.
Botanicula
Amanita Design's Botanicula is a cute adventure game that can be played by everyone. The game has five playable characters and features hundreds of funny animations.
Night of the Full Moon
Night of the Full Moon is a card game that puts you in the role of Little Red Riding Hood. To find her missing grandma, Little Red Riding Hood must go alone into the Black Forest and face the guardian of the forest elves, strange villagers, the ferocious werewolf, and the sedentary witch.
Night of the Full Moon
The interesting stand-along card game offers multiple plot options, with different choices bringing different endings. You can even randomly trigger unknown events as you move through the mysterious Black Forest.
Everything else
Faraway 2: Jungle Escape
One Line Coloring
Maze: path of light
Escape Machine City: Airborne
Train your Brain
Kenshō
Laser Quest
ROOMS: The Toymaker's Mansion
Unit 404
Smarter - Brain training & Mind games
Slayaway Camp: 1980's Horror Puzzle Fun
Star Vikings Forever
Faraway 3: Arctic Escape
Dissembler
Tents and Trees Puzzles
Night of the Full Moon
Crying Suns
Out There: Ω Edition
Worms 2: Armageddon
Samorost 2
Ord
Botanicula
Krystopia: Nova's Journey
Jetscout Mystery of the Valunians
Dentures and Demons
Space Marshals 2
Bubble Tale - Bunny Quest
Parenting Hero - Become a wiser parent
Learn fruits and vegetables - games for kids
Animal Circus - Joy Preschool Game
Little Police
SocialChess - Online Chess
Rogue Adventure: Card Battles & Deck Building RPG
Demon's Rise 2
Evoland 2
Tennis Champs Returns - Season 3
Pocket League Story
Bouncefield: Arkanoid Bricks Breaker
Strawberry Shortcake Dress Up Dreams
Sunday Lawn Seasons
Draw Rider 2 Plus
The Ramen Sensei
Get the Android Central Newsletter
Instant access to breaking news, the hottest reviews, great deals and helpful tips.