Gingerbread for the HTC Desire coming at the end of the month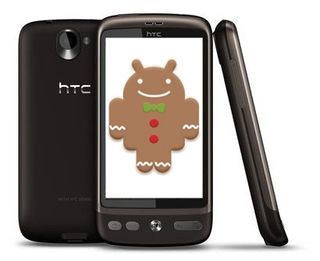 Since HTC made the announcement that it would be bringing Gingerbread to the HTC Desire (minus some applications) they've been letting owners know where the update's at in testing. Most recently, HTC updated its Facebook page with the following details:
There you have it, not an exact date but close enough to keep everyone in the loop and you can't really as much more then that.
Source: Facebook
Android Central Newsletter
Get instant access to breaking news, the hottest reviews, great deals and helpful tips
HTC is exploding with updates!

They just need one more Incredible update and I will be a happy man.

Yeah, and what about Desire Z?? HD has it for a long time now, now the old Desire, and not a word about Desire Z...

No kidding! I don't wanna complain but.. I want my update, dammit!

what about the Eris?? They share the same board so I naturally start wondering. I currently am running the TASTYBREAD ROM (2.3.2).

Ok this is first time being a troll, but really the eris? The eris has been called dead by htc, yall aint getting shit.

Haha, I laughed at your comment quite heartily. However, I understand how it is to be someone with an older Android phone who won't get updates anymore. If you've still got the Eris though, you've gotta qualify for an upgrade by now...lol.

G2 update, when is it coming??? They said 3 months ago the update was "coming soon". Just what does "soon" mean to them? Is it like "sorry we can't stop the bleeding, your going to die soon" or is it like "hey, I just saw this trailer for movie that's coming out soon", which could be months or next year! WTF!

Funny how HTC can go from 'No Gingerbread' to 'Here's gingerbread' in about a month and a half.
Motorola can't do that in six months.
Samsung in a year.

HTC probably realizes that people pay good, hard-earned money for their phones and expect that they be updated on a regular basis to ensure that they're getting the most out of their money. I love it.

I used to be more than happy to seek out this internet-site.I wanted to thanks in your time for this glorious read!! I positively enjoying each little bit of it and I have you bookmarked to check out new stuff you weblog post.
70-663 \\ 1z0-053 \\ 117-101 \\ E20-322 \\ 650-295
Android Central Newsletter
Get instant access to breaking news, the hottest reviews, great deals and helpful tips
Thank you for signing up to Android Central. You will receive a verification email shortly.
There was a problem. Please refresh the page and try again.