Flying to SXSW? Get your Android device online at 35,000 feet free through March 16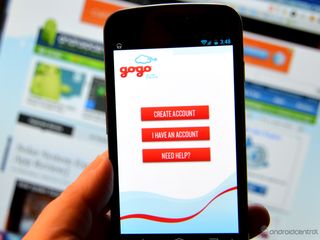 Just a quick heads up for you folks flying to Austin, Texas, for SXSW -- GoGo Inflight Internet is free if you're flying on Alaska Airlines, American Airlines or Delta Air Lines to Austin from March 10-16. That means you can use the GoGo Android app to keep reading Android Central while you're at 35,000 feet. And that's a good thing.
If you are flying to SXSW (South By Southwest) in Austin this year on Alaska Airlines, American Airlines or Delta, you'll be thrilled to hear that Gogo Inflight Internet will be provided free of charge. This promotion runs from March 10 till March 16, and offers access for laptops, tablets, smartphones or other Wi-Fi enabled mobile devices.
Connecting is simple - wait till the cabin crew allows the use of portable electronic devices, turn your device on and connect to the Gogo Inflight Wi-Fi signal. Then, simply open your browser and follow the instructions.
Once connected, don't forget to send some love on Twitter @gogo or on Facebook. Not all SXSW bound planes offer Gogo service, so be sure to check the coverage site or ask at the airport gate before departing.
Fly Classy! *>-)-
Fyi, this post is copied from last year. Its not on Alaska Airlines this year, nor is it free for the flight, only for 30 minutes.
Android Central Newsletter
Get the best of Android Central in in your inbox, every day!
Thank you for signing up to Android Central. You will receive a verification email shortly.
There was a problem. Please refresh the page and try again.