FAQ: TikTok & WeChat ban — why it's happening and what it means for you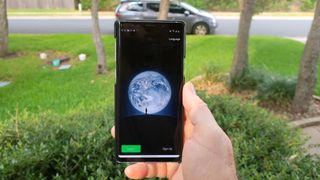 (Image credit: Jeramy Johnson / Android Central)
At the eleventh hour, bans on both WeChat and TikTok have been halted in U.S. court rooms following legal challenges. A group called the U.S. WeChat Users alliance has successfully persuaded a judge to stop President Trump banning the app from U.S. app stoers and cutting off its payment functions.
A hearing on Tiktok will be held on September 27 to decide the immediate fate of the app after the company took the administration to court. But what is being proposed, and what could it mean for users?
How did we get here?
Since late last year, there have been murmurings and warnings from U.S. officials over concerns about apps from Chinese companies being used in America. TikTok was specifically named by US Senators as a "potential counter-intelligence threat" as early as October 2019. Since then, TikTok's popularity has exploded thanks to the global pandemic. A lot of what's happening could also be seen as fallout from the US-China trade war, which has included sanctions on companies like Huawei.
In July Secretary Mike Pompeo said the U.S. was considering a ban on TikTok "and other Chinese social media apps", the first hint that apps other than TikTok, like WeChat, might be affected.
By August, reports from the administration stated that the government was ramping up its efforts to purge "untrusted" Chinese apps from digital networks. Both TikTok and WeChat were described as "significant threats." Soon after, the president signed two separate executive order banning "transactions" with both apps, with clarification as to what exactly that meant to come later.
Which apps are under threat?
As you might have guessed, TikTok and WeChat. TikTok is a worldwide phenomenon. A massively popular short-form video app where people share videos of skits, dances, music, and any else you can possibly think of. In March it peaked at around 2 billion downloads globally.
WeChat is a Chinese app that started life as a messaging service back in 2011. Now, it is used by more than a billion users in China for payments, e-commerce, utility bills, booking taxis, and more. It has more than 200 million users outside of China. From our previous explainer:
Why are they being banned?
Both TikTok and WeChat, rightly or wrongly, are seen by the Trump administration as threats to national security. From the executive order pertaining to tikTok:
The order also reports concerns about censorship of politically sensitive material like protests in Hong Kong or the treatment of Uyghur Muslims in China. The order says that it was also used to spread COVID-19 conspiracy theories.
Similarly, the order pertaining to WeChat says that it also collects "vast swaths of information" which allows the Chinese Communist Party access to Americans' personal and proprietary information." The order also claims the CCP uses WeChat to capture information and monitor Chinese citizens when they visit America.
When will the ban take effect?
Note: Edited following legal challenges to both bans.
Well, that depends on which app you're talking about, as the timelines for each app have now diverged. Here's what we know:
Restrictions on both apps were supposed to take effect on Sunday, September 20. The full force of all restrictions listed against WeChat were scheduled to go into effect from September 20 but a U.S. District court judge stayed the ban pending a lawsuit that argues that banning WeChat is unconstitutional because it infringes on U.S. citizen's freedom of speech by limiting their ability to choose how to communicate with friends and family that live in China.
A ban is due to take effect against TikTok from Sunday, September 27. It was stayed by one week over reports of a deal to sell TikTok to U.S. company Oracle. Like WeChat, this ban is also being challenged in court and may well end up being halted.
What happens to both apps in phase 1?
With regard to both TikTok and WeChat the Department of Commerce is explicitly clear. In the first phase of the ban, both WeChat and TikTok were supposed to be "de-platformed" in the U.S. This means that both apps will disappear from the iOS App Store and Google Play Store for Android, as both Apple and Google are not allowed to distribute these apps in the U.S.
This won't affect anyone who already has either app downloaded, but it will make it impossible to update these apps in the future to access new features or security updates.
What will happen to WeChat?
As noted, the full force of the ban was supposed to impact WeChat straight away, but we don't know when this will be now that it has been held up in court. Not only is WeChat due to be removed from app stores, but the provision of services through WeChat mobile for the purpose of transferring funds or processing payments will also be prohibited. This means that users will not be able to send money or make payments using WeChat in the U.S.
The Department of Commerce has also said that companies in the U.S. will be prohibited from providing the app with Internet hosting, content delivery network service, internet transit or peering services, and utilization of the mobile application's code, functions or services within the U.S.
So, will WeChat stop working if it is banned?
Not quite.
Johnson notes that the only way to stop WeChat working entirely in the U.S. would be to ban internet traffic to WeChat IP ranges. He did note that, as with TikTok, being unable to update the app would erode the user experience and security of WeChat over time.
WeChat's owner, Tencent, has also stated that it is seeking a long-term solution with U.S. officials, but did not give any indication as to how these restrictions would affect the app. It may be that we need to wait for the restrictions to take effect to understand their full extent.
So what about TikTok?
Like WeChat, the Department of Commerce has also targeted TikTok with the same set of restrictions laid out above. The only difference is the planned effective date, November 12. As with WeChat, it is unlikely that TikTok will stop working on November 12, save a change to the orders banning all internet traffic to TikTok IP ranges.
The change to TikTok as of September 27 if banned will be minimal, and will pass by unnoticed to those who already have the app installed on their phone. The only difference will be that new users (or users who have deleted the app) will not be able to download it onto their phones. If you want to keep using TikTok, you best be quick about it.
What can TikTok do?
Whilst the government has made no provision for WeChat to get around these orders. It does explicitly state that if TikTok can resolve the "national security concerns" it poses by November 12, these prohibitions may be lifted. This resolution would likely come in the form of a sale and acquisition, whereby parent company ByteDance would sell its U.S. TikTok operation to a U.S. company. Both Microsoft and Oracle have been tipped as potential buyers, however, a deal is yet to materialize. The ban was pushed back by a week after reports emerged that TikTok had agreed a deal with Oracle.
Will there be any challenges to these orders?
Yes, and there already are. A group called the U.S. WeChat Users Alliance has gone to court over the executive order. On September 20, a Judge said that there was "scant little evidence" that banning WeChat for all U.S. users would address national security concerns about China, and that there were "obvious alternatives" to a complete ban. A lengthy court battle is likely to follow.
TikTok has also taken the Trump administration to court, asking a judge to stop the proposed ban. The government has responded to this, and a hearing will take place September 27 to decide TikTok's immediate fate.
Summing up
Both TikTok and WeChat were supposed to disappear from app stores in the U.S. from September 20, but respectives orders banning both have now met legal challenges.
If they are enacted WeChat will no longer support sending money or making payments. Companies in the U.S. will also be barred from providing WeChat with Internet hosting services, content delivery, and internet transit to the app, however, this won't necessarily stop the app working.
The same set of internet hosting restrictions will be applied to TikTok later, however as with WeChat, timelines are now very unclear because of legal restrictions holding up the ban. TikTok may also be able to avert restrictions if it can secure an acquisition deal that would satisfy the administration's security concerns.
If banned, both would be removed from app stores in the U.S., and current users would see their experience erode over time without access to updates.
Sign up for Black Friday email alerts!
Get the hottest deals available in your inbox plus news, reviews, opinion, analysis and more from the Android Central team.