The Endgame Gear XM1 optical gaming mouse is down to $39.99 on Amazon. This is a mouse that has sold as high as $100 and more regularly sells for around $60. The drop to $40 today matches the lowest we have ever seen.
Clicks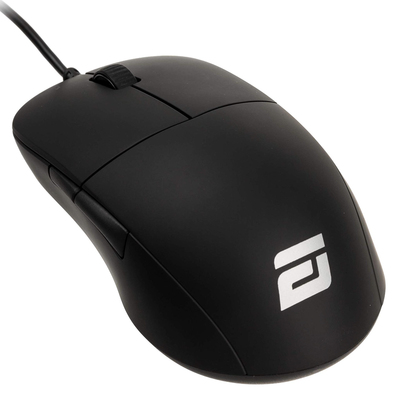 Uses a Pixart precision optical sensor with up to 16,000 DPI. Has five programmable buttons and weighs just 70g, which makes it great for competitive gaming. Adjust the DPI and polling rate on the bottom. Has anti-sweat coating and anti-slip grip.
$39.99 $60.00 $20 off
This high-quality mouse is designed with gamers in mind. It uses a symmetrical design that works with all grip styles, so it is ambidextrous and designed for even the more intense gamers. There are two main buttons, two thumb buttons, and a mouse wheel. All of these buttons are customizable. The mouse also only weighs 70 grams, which is super lightweight and great for competitive players who need the fastest possible reflexes.
The PMW3389 optical sensor is made for precision and has a DPI up to 16,000. Use the control on the bottom of the mouse to adjust the DPI and polling rate gradually. The mouse uses a microcontroller to ensure the signal processing latency stays below one millisecond.
The mouse is also coated with an anti-sweat surface that's slightly rough for a grippy texture. The Teflon feet on the bottom also help prevent the mouse from slipping and sliding when that's not wanted.
Use the Endgame Gear software to customize everything, including providing exact values for the DPI. Users give this mouse 4.2 stars out of 5 based on 53 reviews.
We may earn a commission for purchases using our links. Learn more.