Getting your hands on a new smartphone doesn't have to mean shelling out hundreds of dollars in the process. Actually, Sprint has a deal that could score you a Samsung Galaxy S10 absolutely free when you lease the device for 18 months and add a new line of service.
Today's deal requires approved credit and saves you over $30 off the usual monthly cost to lease this device. You should see the discount applied within two months, however you'll owe the remaining balance on the phone if you cancel early.
Big Savings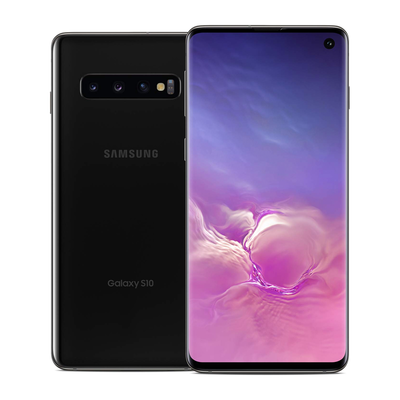 Add a new line of service to your account at Sprint when leasing the Galaxy S10 to score one for free! Return it after 18 months or pay it off to keep it. You'll see the discount applied to your bill within two months; approved credit is required.
$0.00 $562.50 $563 off
Sprint's Flex Leases are perfect for those who get tired of using the same phone after a while. Once 18 months has passed, you're able to return the phone and switch to a new one. How often do you do anything with your old smartphones anyway? Sprint also gives you the option of paying off the remaining balance on the phone to keep it if you decide you don't want to give it back.
Samsung Galaxy phones sold by Sprint also offer Galaxy Forever, which allows you to return the device you have and switch to the latest Samsung Galaxy phone at any time after 12 months of lease payments have passed.
Samsung's Galaxy S10 features an immersive 6.1-inch Cinematic Infinity Display that is absolutely gorgeous, so much so that we called it the best-ever display in our in-depth review. Inside, it's powered by a Snapdragon 855 processor, 8GB RAM, and has up to 512GB of storage. There's also an in-display fingerprint sensor, 3,400mAh battery with Wireless PowerShare feature, and exceptional triple rear camera setup. You really can't beat a deal like this on a phone this good.
We reviewed the S10 last year, calling it "the best-ever Galaxy S" and rating it with 4.5 out of 5 stars. If you'd like to know more about the latest Samsung Galaxy devices before buying, this Everything You Need To Know guide is pretty helpful, too.