Destiny 2: Season of Arrivals begins, expansions revealed until 2022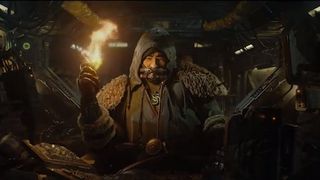 (Image credit: Bungie)
What you need to know
Destiny 2 is a first-person shooter from Bungie.
It's getting a new season today that focuses on The Darkness.
Three new expansions were also revealed up until 2022.
The game will run at 4K 60 FPS on Xbox Series X and PlayStation 5.
Today, Bungie released the "Season of Arrivals" for Destiny 2. During the livestream, the team also discussed upcoming content like future expansions until 2022 and how the game will just be called Destiny going forward. We've broken down all the major announcements here.
The next expansion is called Beyond Light and focuses on another black The Darkness pyramid on Europa. It's the birthplace of the Exo class and you meet a new character called Hermes. The content allows you to equip The Darkness as a weapon and discover the true nature of the black pyramids and The Traveler. Beyond Light launches on September 22, and you'll be able to preorder it today.
It's unclear where this story will take us next, but Destiny 2 is going to get The Witch Queen expansion om 2021 and the Lightfall expansion in 2022. The team is going all-in with the game and wants to support it for as long as possible. Both expansions will include new destinations. It doesn't seem like the team has started working on Destiny 3 because it wants to focus on Destiny 2 even going into the next generation.
Bungie confirmed that Destiny 2 will run at 4K resolution and 60 frames per second on Xbox Series X and PlayStation 5. It's unclear if this refers to native 4K or checkerboard 4K. We'll know more once next-generation machines hit shelves in Holiday 2020. The title will support Xbox Smart Delivery, meaning that you can buy it once on Xbox One, and get the latest expansion for free on Xbox Series X. This also means that you'll be able to play Destiny 2 between Xbox One and Xbox Series X. The PlayStation 5 will also get a similar free upgrade scheme, but it's unclear if it's officially supported by Sony at this time.
Destiny 2 will also be adding original Destiny content like raids and other activities that were popular in the first game. Cross-play will also be added sometime in 2021, but no further details were provided other than the confirmation. Since this is the future of the gaming industry, it's great to see a major developer adopt this long-requested feature.
Lastly, Destiny 2's 'Season of Arrivals' was also revealed today and it focuses on making first contact with The Darkness. It's unclear if The Darkness is actually the enemy because it claims that it only offers "truths." We'll have to see where the story takes us during the season but there are going to be a lot of new weapons — as well as a dungeon — to explore today. Keep in mind that when Beyond Light launches, places like Mercury, Titan, and more will be archived to keep on giving players new content without the game getting too bloated.
Moon's haunted
The Darkness has arrived
Shadowkeep is the latest Destiny 2 expansion, bringing players a terrifying new adventure against the Hive and sees the arrival of a mysterious, fear-inducing threat.
Be an expert in 5 minutes
Get the latest news from Android Central, your trusted companion in the world of Android