Android 4.3 finally arriving on T-Mobile Xperia Z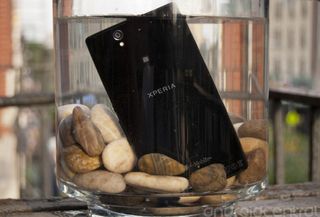 Though the international variant of the Sony Xperia Z was recently upgraded to Android 4.4.2 KitKat, those in the U.S. aren't as fortunate as T-Mobile has only finally gotten around to updating the waterproof handset to Android 4.3 Jelly Bean. T-Mobile customers should begin getting their update notifications now. This brings the firmware build to 10.4.C.0.814 for the Xperia Z on T-Mobile.
The upgrade is a jump from the current Android 4.2.2 Jelly Bean build that is current on the Xperia Z at this time.
If you have a T-Mobile-branded Xperia Z in your hands, have you gotten your update notification to upgrade the software yet?
Source: Xperia Blog
Hoping everyday that I'll see an article like this for KitKat on my Z1s. Posted via Android Central App

Same here. Hopefully this means that an update for the Z1s is coming soon.

This should be a very strong signal to everyone that buy a device from a carrier: just don't do it! Sony released 4.4.2/Kitkat on May 21 for Xperia Z. 4.3 for the device arrived... December 23, 2013. I think the message is very clear. Fortunately, T-Mobile Xperia Z owners can use Flashtool and simply flash the latest Sony 4.4.2 FTF and remove the branding/bloatware as well. Rather than take the step to a branded/bloated 4.3, flash 4.4.2 and get a device that is what Sony intended.;)

TMo in general is awful when it comes to updates. Posted via Android Central App

I dunno, the only flagships on tmo to not have kk, are Sony products... I'd say it's more a Sony issue than a tmo issue... Though tmo certainly isn't helping the situation any

This is definitely a SONY issue. If it was T-Mobile then how did HTC manage to push out sense 6 for the HTC One M7 the fastest? Posted via Android Central App

And this is why I ditched mine for a Nexus 5.

This is good news, a late update is better than no update. The phone started on 4.1, got to 4.2.2 and is now on 4.3. Not too shabby, some devices don't get that in the US.. Hopefully t-mobile releases the 4.4 update for it too...even if it is months from now. More importantly, hopefully this means 4.4 is close for my Z1s. Posted via Android Central App
Android Central Newsletter
Thank you for signing up to Android Central. You will receive a verification email shortly.
There was a problem. Please refresh the page and try again.