AC Podcast 499: Pixel 5 Display Gap; T-Mobile's Sprint Debt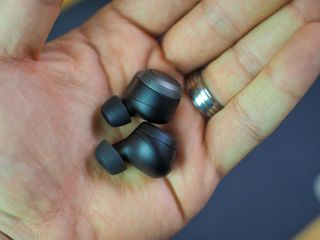 (Image credit: Daniel Bader / Android Central)
It was a pretty good year overall for Google on the hardware front, although Daniel, Jerry, and Joe weigh in on the Pixel 5 display gap and latest iteration of Nest Thermostat.
Samsung is rumored to be working on Galaxy Buds Beyond, plus Daniel reviews the Elite 85t earbuds from Jabra.
T-Mobile is making good on paying back $200 million in debt to taxpayers, and Dish Network is sidestepping its 2020 5G timeline.
Listen now
Links:
Some Pixel 5 units develop a gap between the display and frame | Android Central
Google says the Pixel 5's display gap is nothing to worry about | Android Central
Galaxy S21 may come bundled with Samsung's upcoming Galaxy Buds Beyond wireless earbuds | Android Central
Sponsors:
Indeed: Indeed gives you the smart tools to make hiring decisions quickly, and to be confident that you're making the right hire for your team. Try Indeed out with a free $75 credit at indeed.com/acp. Terms, conditions and exclusions apply. Offer valid through December 31.
Android Central Newsletter
Thank you for signing up to Android Central. You will receive a verification email shortly.
There was a problem. Please refresh the page and try again.