It's a good idea to keep extra daily-use items around. Think paper towels, toilet paper, dish soap, and phone chargers. Luckily, if you have a USB-C device, today you can score an Xcentz 3-foot USB-C to USB-A Cable for only $5.99 at Amazon. Just use code XCENTZS83 to get in on the deal, which saves you half off the usual cost. This is close to the best deal we've seen for it.
Keep it Up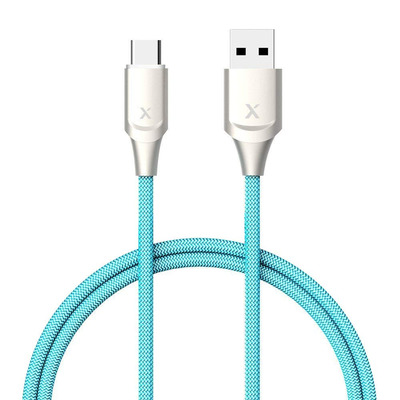 It's safe, durable, and only a few bucks. The lifetime warranty is the icing on the cake.
$5.99 $11.99 $6 off
This cable features fast data transfer, durable nylon braiding, and a 30,000 bend lifespan. Plus, it's backed by a lifetime warranty, making it the last cable you'll ever need to buy. The USB-C port even lights up, so you won't need to fumble around in the dark in order to plug it in. The light turns off automatically, meaning it won't be a hindrance whilst your tech is charging.
You may also want to pick up a wall charger with your purchase today.
We may earn a commission for purchases using our links. Learn more.