The worst jetpack [#acpodcast]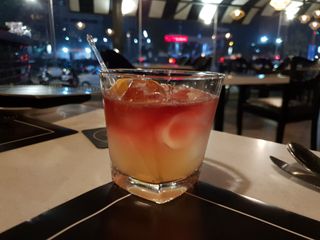 This episode includes a few brief instances of adult language. We're looking at you, Dan.
Daniel Bader, Andrew Martonik, and Russell Holly talk about President Trump blocking Broadcomm's planned takeover of Qualcomm, and affect it may have on the still nascent 5G technology. They also pore over the Galaxy S9's camera and other features.
Rising from the ashes of Android Wear, Wear OS is here! Similarly, Fitbit Versa has arrived and the crew talk about the current state of fitness tracking in the Android ecosystem. Finally, Google is bringing their Maps API to augmented reality game development. Pokéballium Leviosa!
Show Notes and Links:
President Trump preemptively blocks Broadcom's Qualcomm takeover, citing national security concerns
Samsung Galaxy S9 is now available: Here's everything you need to know!
Wear OS by Google officially replaces Android Wear
Google's bringing its Maps APIs to augmented reality game development
Sponsors:
Thrifter.com: All the best deals from Amazon, Best Buy, and more, fussily curated and constantly updated.
GameStash: Hundreds of awesome games on your Android phone. Try it free for 14 days!
Yes! Thanks guys, been looking forward to this as I do every week! Kind regards Richard U.K

The podcasts are still not showing up in the mobile app... Last one was 42 days ago...

They're showing up in my mobile app.,😀

They show up for me too, unless I check under the Podcast header. The last one shows from 42 days ago.

Love the talk on Qualcomm/Broadcom.

Why does this podcast not show up in Spotify?

The Galaxy S9 is a latest flagship killer phone from Samsung which has the best camera till now and also supports super slow motion technique which is first in class.
https://newzealand.babasupport.org/

Can you please make these podcasts available on Spotify. It will make downloading easier
Android Central Newsletter
Thank you for signing up to Android Central. You will receive a verification email shortly.
There was a problem. Please refresh the page and try again.