Here's your chance to snag an incredibly low price on SanDisk's 512GB Internal SSD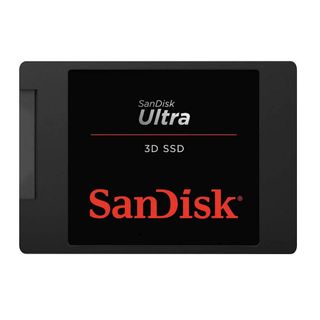 The SanDisk Ultra 512GB Internal SATA Solid State Drive usually costs around $90, but today, Google Express has it on sale for $59.99. Even better, you can use coupon code GDSMZL to get another 10% off, dropping your total to just $53.99 shipped. That's one of the best prices we've ever seen for this particular model, which has excellent reviews.
Blazing Fast
SanDisk Ultra 512GB Internal SATA Solid State Drive

Enter a coupon code and get another 10% off this already-discounted, well-reviewed solid-state drive.
$54 $90 $36 Off
If you've noticed slowdowns on your computer, it might be time to upgrade your hard drive. A model like this one helps cut your load times down, makes everything run cooler, and helps you transfer files more quickly. The solid-state design means there are no moving parts, making the drive more durable and resistant to bumps and bruises. The SanDisk Ultra 3D features a 2.5-inch form factor, a SATA III interface, and data transfer rates up to 600MBps. Your purchase also includes a three-year warranty.
The Ultra 3D is one of SanDisk's newest SSDs. It came out last year and was originally designed to compete with Samsung's 850 Evo. It's not as fast as the Evo line, but price-wise it is a much better value. It offers a serious upgrade over traditional hard drives with read/write speeds of 560 MB/s and 530 MB/s respectively. The SSD uses 3D NAND technology for longer read/write cycles (so you can write to it more often over its lifetime), and it also uses less power than previous generation SSDs and other hard drives.
Louryn saves money on everything she buys (which is a lot.) In between waiting for Amazon deliveries, she pines for the next Elder Scrolls installment and checks Reddit for gaming rumors. She also loves Hearthstone, makeup, and beer. Find her on Twitter: @lourynstrampe
Android Central Newsletter
Get the best of Android Central in in your inbox, every day!
Thank you for signing up to Android Central. You will receive a verification email shortly.
There was a problem. Please refresh the page and try again.