If you haven't cut your cable company out of your life just yet, it's way past time to do so. An antenna allows your TV to receive tons of channels in HD for no monthly fee whatsoever, and you can buy one for less than what your cable bill likely costs. Mohu's award-winning Curve 50 antenna is one fantastic option that isn't an eyesore and is even down to its lowest price ever at Amazon right now. At this discounted price of $44.70, you'll be saving $25 off what it's sold for normally.
Cut The Cord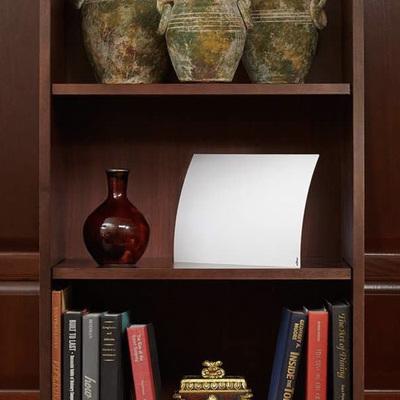 This award-winning antenna can receive stations up to 60 miles away in 1080p and includes a one-year warranty.
$44.70 $69.99 $25 off
The Curve 50 has been tested to receive stations up to 60 miles away, and the channels it gets can be in quality as high as 1080p. You'll be able to pick up any free channels being broadcast in your area, and you should use a reception map to get an idea of how effective it will be for you. The closer you are to a larger city center the better, but that huge range for this model means you'll have a lot of flexibility. The flat stand can be laid upright or mounted against the wall, and it comes with a 16-foot performance cable so you can place it in the best spot. The Curve 50 comes with a one-year warranty.
Pairing this antenna with a smart TV will make sure you always have something to watch. Right now, you can snag a 55-inch Toshiba 4K UHD Fire TV at Best Buy for only $300. It includes all the functionality of Amazon's Fire TV Stick built-in, allowing you to access services like Netflix and Hulu without needing an additional device.
We may earn a commission for purchases using our links. Learn more.