Having a spare pair of headphones handy is always a wise idea, which is why you shouldn't skip out on today's deal bringing TCL's SOCL200 In-Ear Headphones as low as $4.61. An automatic discount will appear during checkout to save you 50% on the pair you choose, and while only the Sunset Orange model will fall that low, the others are all available for just $1 to $2 more.
On the other hand, you can pick up a version of these headphones which feature noise-cancellation technology for just $10 currently, which is a fantastic deal as well.
Sounds Like A Deal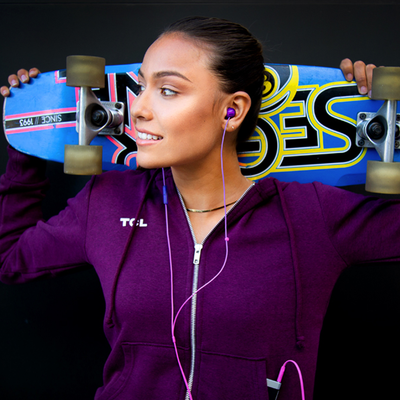 TCL SOCL200 In-Ear Headphones with Built-in Mic
Choose the color you like and save 50% at checkout.
$7.49 $14.99 $8 off
TCL is better known for its smart TVs, but it strives to offer a sophisticated look for all its products including the wired SOCL200 earphones which feature a semi-transparent ear casing. They're equipped with precision-engineered 12.2mm audio drivers for clear, balanced audio with enhanced bass. These in-ear headphones also feature a built-in microphone allowing you to take calls hands-free, while the integrated in-line remote allows you to switch tracks, answer calls, and more. TCL also includes a one-year warranty with the purchase just in case you experience any issues while listening.
Cyber Monday Deals
We may earn a commission for purchases using our links. Learn more.