Ever miss your favorite show airing live because someone in the house is watching the only TV you have connected to an antenna? With the HDHomeRun Connect Quatro, you'd never have to worry about who's watching the TV when again, and today only it's down to just $99.99 at Best Buy. At $50 off its regular price, you'll even be scoring one of its best deals ever. It normally sells just above $130 on average at Amazon.
Stream Anywhere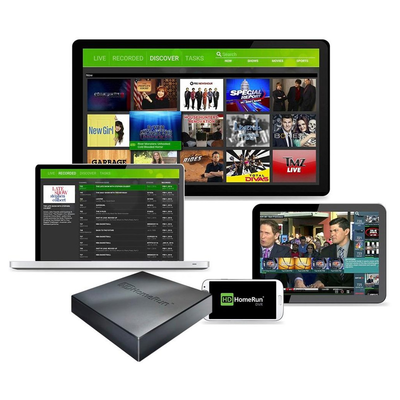 SiliconDust's HDHomeRun Connect Quatro connects to your TV antenna to stream channels to up to four mobile devices, from iOS and Android phones to tablets, Windows PCs, and more.
$99.99 $149.99 $50 off
This device is great for anyone looking to cut a cable company out of their life, as it lets you stream channels from your antenna directly to your mobile devices. Windows Central has a great break down of the HDHomeRun products as well as an awesome how-to on how to use them. Simply put, pair the HDHomeRun Quatro with an HDTV antenna to watch broadcast television on any device (up to four). The device can also be used as a DVR to schedule and record HDTV, though there's a $35 annual fee to use that service.
We may earn a commission for purchases using our links. Learn more.