The SanDisk Extreme 1TB portable solid state drive is down to $119.99 at Costco. That's not just a great deal at Costco but one of the best deals we've ever seen. The same drive is currently $160 at retailers like Amazon and B&H, and it's going for $170 at Best Buy. The drive has gone on sale in the past, but we've never seen it go this low before. You will need to be a Costco member to check out with it, though.
Take Fast with You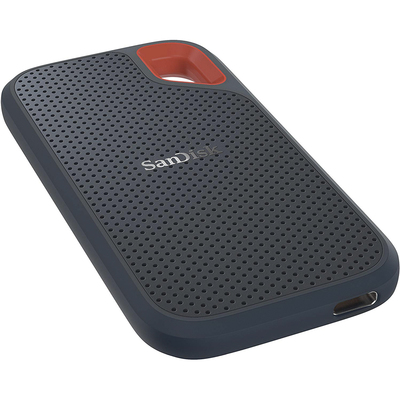 This portable solid state drive has never dropped this low before. It features a huge capacity and blazing fast transfers, with read speeds up to 550MB/s. The drive itself is rugged and resistant to water, dust, and drops. Works with PC and Mac.
$119.99 $160.00 $40 off
The SanDisk Extreme is a very portable solid state drive. With 1TB of space you can keep all your music and other media real close by. Since it's an SSD, you don't have to worry about the same moving parts you'd find on a portable hard drive, so it's a lot more durable and can bounce around in your pack without you worrying about it. You'll also be able to transfer data to it rather quickly with speeds up to 550 MB/s.
In addition to its natural durability as an SSD, the SanDisk Extreme is also very rugged in other ways. It is resistant to water and dust with an IP55 rating. And it's shock resistant and vibration resistant so you can accidentally drop it without fear. It can also operate in degrees as low as -4 Fahrenheit or as high as 158 degrees.
The SSD works with both PC and Mac. It's also backed by a three-year warranty from SanDisk.
We may earn a commission for purchases using our links. Learn more.