Rogers expands 'Roam Like Home' to include 35 European countries beginning April 15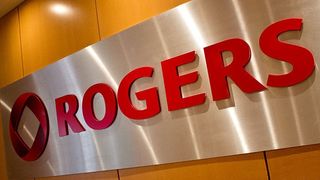 On April 15 Rogers will expand on their popular 'Roam Like Home" program to include 35 countries across Europe. In the new countries, Rogers will allow customers to send emails, picture messages, make phone calls, and browse the internet for a flat $10 per day fee. Previously Rogers offered the plan for customers who were traveling to the US, and wanted to use their Rogers data and minutes.
Most carriers charge a ridiculous fee, giving you a small data allotment for any trip out of the known coverage area. We have seen US based carriers make moves to allow for customers to use their data for a cheaper price when traveling, and now Rogers is bringing the same to Canada. The plans start on April 15, so if you will be taking a trip out of the country, contact Rogers to have the 'Roam Like Home' feature added to your account.
Press release:
Canadians finally conquer their fear of roaming
Customers now use five times the data when roaming in the U.S.
More than one million customers enroll in ROAM LIKE HOME in the first six months
Popular ROAM LIKE HOME service expanding to over 35 European countries for just $10/day (ROAM LIKE HOME U.S. stays at $5/day)
TORONTO, April 10, 2015 /CNW/ - Rogers Communications is once again shaking up Canada's wireless industry by extending its popular ROAM LIKE HOMETM offer to over 35 countries in Europe. Starting April 15, Rogers customers can talk, text, send emails, share photos and surf in more than 35 European countries for a flat fee of $10/day with ROAM LIKE HOME on their Share EverythingTM plans.
"Canadians used to be afraid to use their devices when travelling – it was just too complicated and they were worried about their bills. Six months ago we fixed this with a unique technology called ROAM LIKE HOME and over a million of our customers are enrolled to use it. They are now using their phone in the U.S. just like they would at home," said Guy Laurence, President and Chief Executive Officer, Rogers Communications. "Given how much customers love ROAM LIKE HOME in the U.S. it made sense to expand it so now our customers can use it in over 35 European countries."
According to a recent survey, 60 per cent of Canadians aren't using their phones like they do at home when they travel to Europe. Nearly six million Canadians plan on visiting Europe in the next year. Nine out of 10 Canadians said if cost and confusion around roaming were not an issue, they would use their mobiles and tablets just like they do at home – to keep in touch with friends and family (84 per cent), email (82 per cent), look at maps and directions (76 per cent), check the weather (68 per cent), find local restaurants and attractions (66 per cent), and share pictures (57 per cent).
Customers travelling to Europe will pay only $10 per day when roaming within an eligible country and only be charged for a maximum of 10 days on each monthly bill or a maximum of $100. They will have access to the data and the unlimited talk and text included in their Share Everything plan. Calls and texts to local numbers in the country they're visiting or back to Canada are included and no long distance charges will apply for those calls.
Share Everything customers already enrolled in ROAM LIKE HOME U.S. don't have to do anything to use it in Europe. They can simply start using their devices while travelling to Europe and will enjoy the new flat fee roaming rate of $10 per day. Our flat fee roaming rate when travelling to the U.S. will remain $5 per day. Existing Share Everything customers, including small businesses, can enroll by texting "travel" to 222 for free before they leave or once they've landed in the U.S. or eligible European countries. New Share Everything customers will be automatically enrolled so they can immediately take advantage of this technology, and can opt out at any time.
Jared started off writing about mobile phones back when BlackBerry ruled the market, and Windows Mobile was kinda cool. Now, with a family, mortgage and other responsibilities he has no choice but to look for the best deals, and he's here to share them with you.
$10 per day, is still a lot. Canadians are also terrified to use their phone at home too with the high data overages, and low bucket allotment, not to mention a lot of carriers still charge for long distance calls.

The qualifying plans (Share Everything) go to 6GB, 10GB and beyond. I have a 12GB from an earlier 6GB "double-up" promo, so I am not afraid of using data, even the occasional Netflix. This plan is a big improvement as formerly I would not dare roam in Europe without this, and this essentially gives you unlimited long distance and texting between all 35 countries + Canada, no matter where you are in the 35 countries. Formerly, you had to pay an arm and leg (several three figures, or even four figures), but now it's only merely tolerably mildly expensive.

Meanwhile in the UK we can get plans with unlimited data including roaming USA and lots of Europe for less than £13/$20US a month (total not extra for roaming)

Id also like to add that by the end of 2015 start 2016, new EU rules come into force meaning you can use your phone and plan in any member state as if it was at home for no extra costs. Posted via the Android Central App

What a load of BS. Rogers used to offer GAN/UMA VOIP calling through their cellphones on the Fido brand. Cost like $10/month, and so long as you were connected to a WAP, your calls were free. Don't buy this stuff people, you're just getting ripped off.

Hey Rogers, get Canada figured out then worry about the world. I'd like to roam 20 minutes from my home and still have service!
Android Central Newsletter
Get the best of Android Central in in your inbox, every day!
Thank you for signing up to Android Central. You will receive a verification email shortly.
There was a problem. Please refresh the page and try again.