Android Central Podcast Ep. 72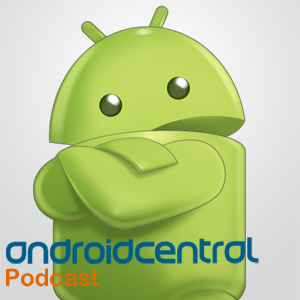 Thing 1: Ice Cream Sandwich/Nexus Something at CTIA
Samsung and Google appear poised for some possible Ice Cream Sandwich at CTIA
Ice Cream Sandwich supposedly seen in short video - is it the real deal?
Supposed 'list of files' for Verizon Nexus Prime leaked, bloatware free
Thing 2: Amazon Kindle Fire
Amazon Kindle Fire - a Q&A
Amazon Kindle Fire official at $199, ships Nov. 15
Amazon explains the Silk browser on the Kindle Fire
Ask AC: How can I pre-order an Amazon Kindle Fire?
Thing 3: HTC ThunderBolt gets Gingerbread
HTC ThunderBolt's Gingerbread update pushing out now!
Thing 4: We've still got more
Hands-on with the Galaxy Tab 8.9 (updated with video)
Hands-on with the Galaxy Players 4.0 and 5.0
Motorola Xoom finally getting its 4G LTE upgrade starting Sept. 29
Toshiba announces the Thrive 7" Android tablet, available in December
T-Mobile to iPhone faithful: How about a nice Android phone?
T-Mobile Samsung Galaxy S II will be available Oct. 12 for $229 after contract, rebate
seriously! Pentile super amoled plus at 1280x720 with 4.65" screen size has 316ppi. That's going to be soooo close to invisible it's not going to matter that it's pentile. I'm really looking forward to seeing the Prime! Lets hope all the rumors are true; advanced low light camera, 1.5omap dual core, metal construction, curved screen, etc, etc, etc. Great podcast guys! Edit: I'm still not getting this issue with facial recognition. There are computer apps that do that to unlock windows, I had one on mine a couple years ago and it was relatively accurate. (if a little too slow) Picasa and Facebook do facial recognition right now to help suggest people to tag in photos, how is that different? Personally I'd love my phone to see my face and unlock as long as it worked quickly. (which i really have my doubts about, especially on a mobile device) The only thing I would think this would be bad is if it connected to social services automatically, so you could point your camera at someone to see who they are. But as long as they don't do that I don't really see the abuse.
Android Central Newsletter
Get the best of Android Central in in your inbox, every day!
Thank you for signing up to Android Central. You will receive a verification email shortly.
There was a problem. Please refresh the page and try again.