Google may have 'incorrectly' exported some of your videos in Google Photos to strangers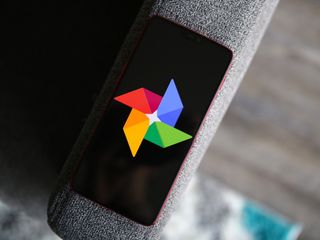 (Image credit: Joe Maring / Android Central)
What you need to know
A technical issue affected Google Photos' 'Download your data' service between November 21, 2019 and November 25, 2019.
During the affected period, Google says some Google Photos content may have been incorrectly exported to unrelated users' archives.
Google says the issue was identified and resolved on November 25, 2019.
Google today started alerting users about a "technical issue" that may have caused some of their videos in Google Photos to be sent to other users'' archives.
Google says the "technical issue" affected the 'Takeout' service for Google Photos between November 21 and November 25 last year. Between November 21 and November 25, the company says Google Photos content of users who requested performed an export may have been incorrectly sent to some other users' archives.
Those of you who downloaded your Google Photos data during the affected period may find that it is incomplete and contains videos that belong to someone else. Google says the underlying issue was identified and resolved on November 25, 2019, and that no other service was affected by it. The search giant also claims that less than 0.01% of Google Photos users who used Google Takeout to export their content during the affected period were actually affected.
In case you had performed an export of your Google Photos content between November 21 and November 25 last year, it is highly recommended that you perform another export and delete your previous export.
Google provided the following comment to 9to5Google regarding the technical issue:
Google photos will automatically mail your best photos to you for $8/month
All I can think about is the old man in the Superbowl commercial. SMH!!

Did he incorrectly export a video to a stranger?

Once again, don't put anything on the internet that you wouldn't be ok displaying on your front lawn.

I have your mamas naked pix !

yeah...... this is why my photos stay local and then backed up to my own PC over my own WiFi.
Android Central Newsletter
Get the best of Android Central in in your inbox, every day!
Thank you for signing up to Android Central. You will receive a verification email shortly.
There was a problem. Please refresh the page and try again.