Google I/O debrief from Android HQ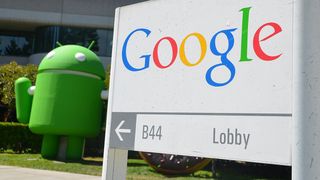 Google I/O 2012 is winding down and what a developer conference it was. If you missed any of Android Central's coverage, you'll want to grab yourself a cool bevvie, kick back and catch up on a ton of reading. Or, if you have only 3m47s to spare, you can watch the video above for Phil and Alex's quick recap on the big news of the week.
We figured there could be no better setting for an I/O debrief than from the home of Android, so this one is coming at you straight from Android HQ, also known as Building 44 at Google's Mountain View Campus. And if you're wondering where Jerry is, well, he skipped the road trip to hang back in SF and take in more I/O sessions. That guy is hardcore.
Why are you still reading this? Hit play!!
Android Central Newsletter
Get instant access to breaking news, the hottest reviews, great deals and helpful tips
Thanks for the coverage guys! :) man there is some rolling shutter in that video ;)

lol well done guys, thank you. Now go get some sleep. (Note: Phil should never stand next to Alex LOL need a mid height person in between)

Big thanks to the AC crew! Great coverage from I/O

Is Phil just short or is Alex really tall. Anyways great coverage of google io guys.

I was coming here to leave that exact same comment! :)

Thanks, guys! I was particularly enamored with the Jellybean announcements - I'm 100% definitely buying a new unlocked Nexus when it comes out (unless /that/ gets an import ban, too...) and getting a prepaid plan with either TMobile or Straight Talk so I can keep getting the latest and greatest.

Every time I see phil I say "Toga Toga Toga"

Haha. Fits him perfectly!

He also resembles a certain infant financial wiz on TV...

Seems like Kevin is enjoying his Android days with Phil and the gang, maybe more than the Crackberry days.

I think we've converted him. :D

Thanks for all the info you guys have been sharing about the conference, much appreciated. Btw, is the background swimming or is it just me?

Thanks guys for all the coverage at io now let's try to enjoy the news and what came out this week before the start talking about the next android version, (aka) Kernel corn candy. You heard it here first people next android good ol kernel corn halloween candy.

Though a bit irrelevant, it's fun for a language lover like me to have such a live side-by-side comparison of the two accents. XD

Kandy Kane? Wow those little candies in the Easter Egg really set minds in motion!

Next version name ? How about KEY LIME PIE ! Key lime pie guys, you heard it first here on Android Central. Phil living in Florida (as do I) knows about good Key lime pie ! :-D

We have been saying keylime out for quite a while now.

Exciting stuff! Love the fact that nexus is getting serious about segmentation.
Android Central Newsletter
Get instant access to breaking news, the hottest reviews, great deals and helpful tips
Thank you for signing up to Android Central. You will receive a verification email shortly.
There was a problem. Please refresh the page and try again.