If you're still working from some old computer monitors, this is the time of year you should seriously consider upgrading. We're seeing a lot of low prices on very powerful monitors. The Dell S2719DC Ultrathin 27-inch USB-C monitor is down to $349.99 as part of Dell's larger Black Friday sale. This is a fantastic deal considering the next best price is $390 at B&H, and some retailers are selling it for as much as $450.
HDR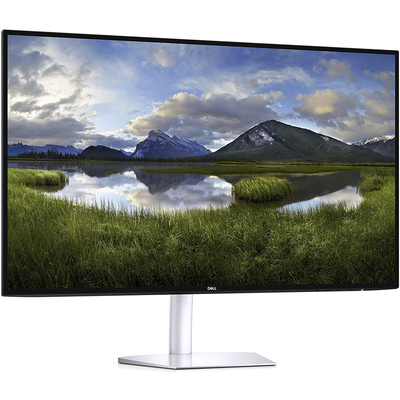 The screen has 1440p resolutions, a 60Hz refresh rate, and a 5ms response time. Its killer feature is 600 nits of peak brightness for amazing HDR support. Plus a USB-C hub that includes several USB 3.0 ports. Also has AMD FreeSync.
$349.99 $410.00 $60 off
The IPS screen has a pixel resolution of 2560 x 1440, a refresh rate of 60 Hz, and a peak response time of 5 ms. With an IPS panel you can expect to have great colors and wide viewing angles, making it a good screen for watching media. It also uses a Corning Iris Glass light guide plate, which is designed to direct light out the front, helping support the monitor's brightness levels. With InfinityEdge bezels, you'll get even more immersed in the near-edgeless design.
This monitor has two really strong features going for it. The first is the built-in USB hub. You'll get a USB-C port that supports up to 45W Power Delivery, which means you can expand a USB-C laptop's screen and keep the computer charging. It also has two USB 3.0 ports and an HDMI port.
The second is the peak brightness of 600 nits. Understand that some 4K TVs don't have a brightness of 600 nits. That's a really great feature if you plan on watching HDR supported content with this monitor. Even at normal levels, it has a brightness of 400 nits, which is the minimum you want to see when it comes to support for HDR.
The other features include AMD's FreeSync tech, which helps reduce screen tearing, and Flicker Free tech to help reduce eye strain over long sessions.
The monitor comes with a one-year warranty from Dell.
We may earn a commission for purchases using our links. Learn more.