Coronavirus: How COVID-19 is affecting the games industry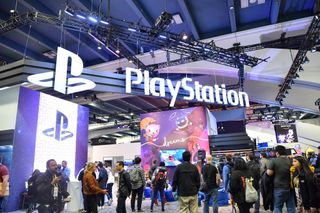 (Image credit: Trish Tunney/GDC)
The World Health Organization has revealed that as of March 7, there have been 100,000 confirmed coronavirus (COVID-19) cases worldwide since it was first reported from Wuhan, China on December 31. Nearly 4,000 people have died as a result. The virus has effectively shut down much of China's production — which manufactures a staggering amount of global goods — and halted social gatherings around the world. Entire cities in China are now ghost towns under strict lockdown and over 16 million people were quarantined in Northern Italy.
COVID-19's ripple effect on everyday life can't be understated, but the economic impact has also been tremendous. It has been felt in the tech industry at large, but games, in particular, are being dealt a blow, too. Trade shows are being canceled. Games and consoles are being delayed due to supply shortages. Studios are encouraging employees to work from home. Independent developers no longer have crucial networking tools at their disposal.
Game and hardware delays
The coronavirus has started to impact games and hardware production as early as last month, at least from what we publicly know. Many of these delays are due to facilities closing down in China, where many of these products are made.
The Outer Worlds
On February 6, Private Division announced that it was delaying the Nintendo Switch release of The Outer Worlds. Virtuous, the developer working on the port, closed its office in Singapore due to COVID-19, which impacted its ability to finish up development in time for its original March 6, 2020 launch.
Nintendo
Around the same, Nintendo confirmed that the coronavirus had delayed production of Animal Crossing-themed Nintendo Switch units and Ring Fit Adventure. It appears that these production delays only affected Japan at the time. A majority of Nintendo Switch consoles are manufactured by Foxconn factories in China, which remained closed throughout February.
Facebook and Oculus
Facebook revealed production of the Oculus Quest was impacted, leading to back-orders on the popular standalone VR headset.
Konami
Konami delayed its TurboGrafx-16 Mini console indefinitely just a few days ago, becoming the first console to be delayed by COVID-19. It was planned to be a mini version of the classic TurboGrafx-16 that was released in 1987.
Trade shows postponed and canceled
Trade shows across the games industry have been canceled or postponed as of late, and those that haven't have seen major publishers back out of the conferences citing coronavirus concerns. Others are closely monitoring the situation should they need to scale back or cancel their events altogether.
PAX East
PAX East wasn't canceled, but Sony pulled out of it shortly after detailing what it had planned to bring to the event. The company specifically named "increasing concerns related to COVID-19" as its reasoning. Sony was set to debut a public playable demo for The Last of Us Part II and would have brought Final Fantasy 7 Remake, Nioh 2, and Marvel's Iron Man VR among other games.
GDC
After companies like Sony, Facebook, Microsoft, Amazon, and Epic pulled out of the Game Developers Conference (GDC) in San Francisco, it was officially postponed on February 28, just a couple of weeks before it was expected to kick off. This was a huge hit to the games industry since GDC provides a crucial arena for networking and learning from others within the industry from all over the world. Independent developers, in particular, were out of the opportunity to show off their latest projects, build important connections and relationships, and potentially lost thousands of dollars in travel and hotel costs. A relief effort has since been started to raise money for developers affected.
Informa, the company behind GDC, plans to host "a GDC event later in the summer," but it's unclear what this means or what type of event it will be.
SXSW
South By Southwest (SXSW), a festival held in Austin, Texas every year that celebrates film, music, and games, was canceled by the City of Austin a few days ago. Hundreds of millions of dollars that would have been pumped into the local economy have been lost, and businesses are scrambling to recover. The SXSW Gaming Awards have similarly been canceled as a result, and developers planning to announce games at the venue now need to look for alternatives.
TwitchCon Amsterdam
TwitchCon, a convention for the livestreaming service that holds two events a year, canceled its European show in Amsterdam.
Esport competitions
League of Legends Champions Korea, along with PUBG, Dota 2, Counter-Strike, and Overwatch tournaments have either been postponed or canceled. EA canned events for Apex Legends and FIFA. NetherRealm Studios halted a Mortal Kombat qualifier. Blizzard canceled all Overwatch League events in March and April. Pokémon even canceled its European International Championships.
And though it's not an Esport event, Niantic has canceled several Pokémon GO gatherings.
E3
E3 2020 has officially been canceled. Many publishers are instead looking to provide announcements through digital-only events like livestreams.
Work from home policies in effect at studios
Both Microsoft and Bungie have encouraged their Seattle-based staff to work from home amid COVID-19 concerns. Google, Facebook, Twitter, and Amazon have similarly encouraged their employees to work from home to mitigate the potential spread of the coronavirus.
What COVID-19 means for PS5 and Xbox Series X
As of right now, there's no indication that the PlayStation 5 or Xbox Series X has been delayed, but one has to imagine that production may have been affected in some capacity. A report from Bloomberg indicated that Sony was having trouble keeping the cost of the PS5 down due to scarce memory parts, but it did not mention whether or not this scarcity was caused by COVID-19 or other unrelated factors.
PS5 and Xbox Series X are due out Holiday 2020, provided neither is delayed. At the very least, some people are expecting limited supplies of both next-gen consoles. But again, neither Microsoft nor Sony have confirmed anything regarding the coronavirus' potential impact on console production.
A long road ahead
The full impact of the coronavirus on the games industry cannot be determined. Though some areas of the world have slowed down its spread, there's still a long way to go before we have COVID-19 contained and are able to administer a proper vaccine to people.
Until this pandemic is under control, please practice good hygiene. Wash your hands with soap for at least thirty seconds. Cough and sneeze into your arm. Use hand sanitizer. Don't go out in public when you're sick. Take off work when you're sick (if you can afford it). Please don't buy face masks, toilet paper, and hand sanitizer when you don't need them. This only causes shortages for the people who do.
Be an expert in 5 minutes
Get the latest news from Android Central, your trusted companion in the world of Android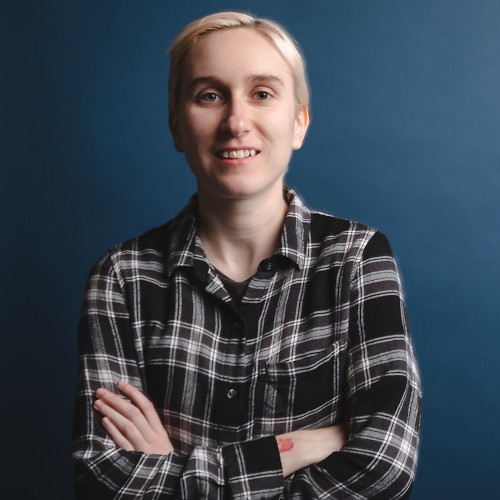 Games Editor - PlayStation, Android, VR
Jennifer Locke has been playing video games nearly her entire life. You can find her posting pictures of her dog and obsessing over PlayStation and Xbox, Star Wars, and other geeky things.