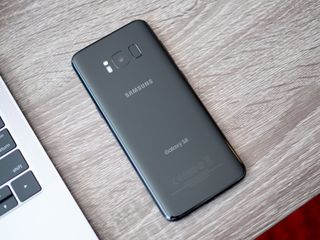 The question about using a particular phone on a particular carrier is one we often get, and the case of using a Samsung Galaxy S8 on MetroPCS is no different. Oftentimes the question will arise when someone wants to use a phone they purchased elsewhere on a specific carrier. In the case of the S8 on MetroPCS, however, you don't have to worry. MetroPCS does offer the Galaxy S8 as one of its options, but you can certainly bring your own Galaxy S8 on MetroPCS as well.
If you haven't already purchased a new S8, you can get one directly from MetroPCS. The benefit here is that if you're using a Galaxy S8 on MetroPCS and you bought the phone directly from them, the process will just be a bit smoother. You can activate the phone when purchasing and won't have to jump through any hoops to get it done.
Should you already own a Galaxy S8, or have a hot lead on one that's cheaper than what MetroPCS offers, you don't have to worry about bringing it to the party. It will work just fine with MetroPCS service providing you get a compatible model.
When activating your Galaxy S8 on MetroPCS, if you run into any issues you may have to take a few more steps to get up and running. The easiest solution is to add the phone to your account in order to fully utilize MetroPCS service. To do that, you can swing by a retail store or call customer service directly to get squared away. It should be as easy as providing the IMEI from your S8 in order to get things straight on your account. Once that's done all the proper signal should pick up and you'll be all-in with MetroPCS — including Wi-Fi & HD calling and VoLTE.
That's really all there is to it! One of the beautiful things about MetroPCS is that you can use your own device and not just one that Metro offers directly. So if you want to use your Samsung Galaxy S8 on MetroPCS — go for it!
Be an expert in 5 minutes
Get the latest news from Android Central, your trusted companion in the world of Android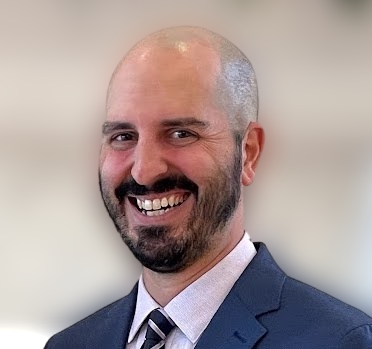 Editorial Director - High Yield
Adam is the Editorial Director of High-Yield content at Future. Leading an outstanding team, he oversees many articles the publisher produces about subscriptions and services including VPN, TV streaming, and broadband. In addition to identifying new e-commerce opportunities, he has produced extensive buying guides, how-to-watch content, deal news, and in-depth reviews. Adam's work can be seen on numerous Future brands including TechRadar, Tom's Guide, T3, TTR, Android Central, iMore, Windows Central, and Real Homes.