4G in India: Everything you need to know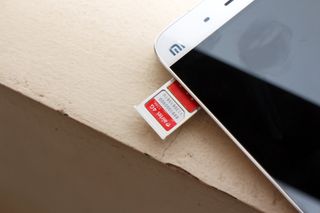 India's mobile market has seen a meteoric rise in the last few years, and it doesn't look like the growth will abate anytime soon. A key part of that vision is 4G connectivity, which has been rolling out in phases since 2012. One of the key stories in the country's digital transformation in 2016 was the launch of Reliance Jio.
Jio made its debut late last year, offering affordable tariffs and a robust network that's built entirely on 4G. The fact that the carrier gave away huge amounts of data for free for everyone for the first six months allowed it to climb up the ranks in a short time, amassing over 100 million subscribers already. When it comes to 4G, Jio is in the lead by a huge margin. Here's what you need to know about the state of 4G in India.
4G bands and frequencies
When compared to 3G, 4G offers greater bandwidth at a lower latency, with downloads quoted in the vicinity of 45Mbps. However, receiving those speeds is entirely reliant on network connectivity and congestion, which was a major issue during the 3G rollout. Carriers often saw a high amount of congestion on their networks, which meant that most customers never saw the claimed download speeds. This time around, carriers are looking to mitigate the issue of congestion by investing heavily in infrastructure. That said, there's still no guarantee that you'll actually see the claimed download seeds. For instance, although Airtel offers 4G in Hyderabad, the bandwidth is only marginally higher than what you get on 3G.
Indian carriers are leveraging both TDD-LTE and FDD-LTE standards to offer 4G connectivity in the country. The government auctions spectrum to the carriers for a duration of twenty years, with the most recent auction netting over $16 billion in revenue. The government was slated to offer up huge chunks of the 700MHz frequency in an auction last year, but there were no takers. Low-frequency bands offer a wider range and are unaffected by buildings, whereas higher frequency bands such as 2300MHz can transfer more bandwidth over a smaller area.
Band 3 (1800MHz) is primarily used for 4G coverage in India, as the spectrum was already in use during the 2G era. Carriers that offer 4G on Band 3 include Aircel, Airtel, Idea, Reliance Communications, Reliance Jio, Telenor, Vodafone, and Videocon.
Band 40 (2300MHz) is the second frequency on which carriers offer 4G connectivity. The government had auctioned airwaves in this spectrum to Aircel, Airtel, Reliance Jio, and Tikona in 2010. Reliance's pan-India network primarily relies on the 2300MHz frequency for cellular coverage.
Band 5 (850MHz) will be used by Reliance Jio and Reliance Communications in ten circles. If you're interested in purchasing a handset to access 4G connectivity, make sure the phone supports Bands 3, 5, and 40.
Carriers and their circles
India's 29 states and seven union territories are broken down into 22 telecom circles, which are largely defined by state boundaries. Moving between circles incurs roaming charges for calls and texts, which is a main reason why phones with two SIM card slots are preferred in the country. Having two SIM slots available makes it that much more convenient for those traveling between two circles to cut down on charges. Here's the breakdown of the telecom circles in India:
Andhra Pradesh and Telangana
Assam
Bihar & Jharkhand
Delhi
Gujarat and Daman and Diu
Haryana
Himachal Pradesh
Jammu and Kashmir
Karnataka
Kerala and Lakshadweep
Kolkata
Madhya Pradesh and Chhattisgarh
Maharashtra and Goa
Mumbai
Odisha
Punjab
North East (Arunachal Pradesh, Manipur, Meghalaya, Mizoram, Nagaland, and Tripura)
Rajasthan
Tamil Nadu
Uttar Pradesh (East)
Uttar Pradesh (West) and Uttarakhand
West Bengal
Airtel
Airtel was the first to offer 4G services in India all the way back in 2012. Dubbed the "widest 4G network" in India, Airtel is offering 4G in over 420 cities across 15 circles. The carrier operates on the 2300MHz frequency and has access to 20MHz of bandwidth, along with a license to offer data on the 1800MHz frequency in six circles. Airtel has a user base in excess of 10 million, with that number set to gain a massive increase by the end of 2017. The carrier has extended its 4G network 15 kilometers off the coastline at the behest of the Indian Navy.
On the 2300MHz frequency, Airtel has a license in eight out of 22 circles in India (Delhi, Mumbai, Kolkata, Karnataka, Maharashtra, Haryana, Kerala, and Punjab) and has acquired access to Aircel's spectrum in eight additional circles in 2016: Tamil Nadu (including Chennai), Bihar, Jammu and Kashmir, West Bengal, Assam, North East, Andhra Pradesh, and Odisha. The move puts Airtel in a much better position to face the imminent arrival of Reliance Jio.
Airtel also offers its own suite of music, movie, and game streaming apps on Android and iOS, dubbed Wynk. You can choose to subscribe to Wynk separately for ₹99 a month, or buy a bundled plan that offers these services for free. For instance, 1GB of 4G data combined with a 28-day subscription to Wynk Music (including unlimited song downloads) currently costs ₹279, whereas a standalone data plan costs ₹259. In essence, you're getting Wynk Music for just ₹20.
If you're looking to make the switch to Airtel's 4G network, head down to the link below to see the coverage and tariff for your locale.
Reliance Jio
Reliance Jio has the most amount of liberalized spectrum among Indian carriers, with a nationwide license on the 2300MHz frequency, along with airwaves in the 1800MHz band and 10MHz spectrum in the 850MHz frequency that's purchased from RCOM in ten circles: Assam, Bihar, Haryana, Himachal Pradesh, Jammu and Kashmir, Madhya Pradesh, Mumbai, North East, Odisha, and Uttar Pradesh (East).
One of the key differentiators with Jio's network is VoLTE, which allows for high-definition voice calls to be placed over the data network. The carrier has integrated 4G network that leverages all three frequencies to provide seamless connectivity, and is using its network to deliver a robust on-demand digital content platform. With over 100 million subscribers, Jio is the frontrunner in the Indian 4G market, but the customer acquisition has led to sustained losses at the carrier.
Idea and Vodafone
Idea has merged with Vodafone, and the combined entity is now offering 4G in over 570 cities and towns in 10 circles. In terms of userbase, Idea is the third largest carrier in the country, coming behind Airtel and Reliance. Idea uses the 1800MHz for 4G coverage, holding spectrum in ten key circles which culminate to over 60% of the carrier's revenues: Andhra Pradesh and Telangana, Haryana, Karnataka, Kerala and Lakshadweep, Madhya Pradesh and Chhattisgarh, Maharashtra and Goa, North East, Odisha, Punjab, and Tamil Nadu and Chennai.
The carrier's coverage indicator offers a city-wise breakdown of where the 4G service is available. If you're an existing subscriber, you can check out if your location has 4G services by heading to the link below.
Reliance Communications, and BSNL
Reliance Communications — a different entity from Reliance Jio — has signed an agreement with Jio to let the latter use its 850MHz frequency in ten circles: Assam, Bihar, Haryana, Himachal Pradesh, Jammu and Kashmir, Madhya Pradesh, Mumbai, North East, Odisha, and Uttar Pradesh (East). The carrier will switch its CDMA customers to 4G once the network goes live.
State-run BSNL is also getting into the action, and has announced that it will offer 4G in 14 circles. The network holds 20MHz liberalized broadband wireless access (BWA) spectrum in the 2500MHz band.
What about phones?
The momentum is not limited to carriers, but has also made its way to the handset ecosystem. Most phones sold in India now offer LTE as standard, even in the budget segment. There are a slew of phones available for as low as ₹4,500 that allow you to connect to 4G networks and have access to VoLTE.
The aggressive expansion by Jio and the resulting moves by Airtel, Idea, and Vodafone mean that 4G services are no longer limited to a few cities in the country. Combine that with low tariffs and affordable devices, and it's easy to see the meteoric rise in connectivity over the last six months.
Get the Android Central Newsletter
Instant access to breaking news, the hottest reviews, great deals and helpful tips.
Harish Jonnalagadda is a Senior Editor overseeing Asia at Android Central. He leads the site's coverage of Chinese phone brands, contributing to reviews, features, and buying guides. He also writes about storage servers, audio products, and the semiconductor industry. Contact him on Twitter at @chunkynerd.
Welcome to 2012 Posted via the Android Central App

Harish, I can picture a lot of readers shrugging their shoulders and going, "so what's this got to do with me" . But for the Indian readers who I am sure will find this useful you seem to have done a comprehensive job of garnering pretty much every ounce of information there might be on 4G networks in India. The article is what it says on the proverbial tin, "everything you need to know........" . Kudos for the effort. Posted via the Android Central App

I'm from the USA, not India, but this article is useful. There are Android users all over the world, and I like that Android Central publishes articles that are relevant to folks all over the world, rather than only articles for USA readers. Posted via my Moto X Pure Edition using the Android Central App

Sadly there were quite some inconsiderate readers who complained about why are there more and more articles about Indian's market on AC. I was thinking, why don't they just skip the article if it's not relevant to them? At least that's what I do, I only pick the article titles that I want to read, that's it.

A location based algorithm would be useful in the app. Or at least give us the options to choose what types of news to shown in the app. Posted via the Android Central App

Here comes the "why too much about India"," they shud focus on toilets" comments. To think that this is the same India American space companies are afraid of (they are lobbying to put a ban on using Indian launch Vehicles),the same India that gets more investment ,I think their fear is for good reason. Like Russell peters once said, we gonna **** u.. (In the very near future) Posted via the Android Central App

Wow what a crude comment especially the ending. And there is a reason why -Not only for privacy reasons but also for safety reasons. Although that space thing was offtopic #TeamFrosty Nexus 6P

Thanks for this article. I'm currently using Vodafone 4G but the signal is not always stable.

There's no such thing as 4G..... 3. 5G maybe Posted via the Android Central App

Please also mention that the 700Mhz that will be up for auction, will be rolled out in band 28. So those are using phones for the next couple of years should be looking at band 3/5/28/40

Will await the results of that auction and add it in once we have more details.

when I go to India I mainly goto Mumbai and gujrat, always had a hard time finding Sims and trying to figure out where they wud work. nice article explaining all this. now that I'm on Project Fi can't wait for my next trip to see how it works. been working well in UAE and Iraq so far. N5x on Fi Network here

Never been to India, but found this article fascinating. Interesting to hear how other countries / regions have wireless.

I can relate to some of those images. :D

Heh. Finding a decent billboard is so difficult.

For me 1gb data is nothing. 4g is very costly. I like Airtel but It's 3g very expensive 4g is gonna more expensive. ~Android Central

But they cost the same. Airtel charges the same tariff for 3G and 4G data.

Great work on the article, thanks!
Vodafone has been really slow in rolling out 4G IMO. I might have to switch back to Airtel *sighs*
Also, I did not really paid attention to Idea's rollout since I'm not interested in it but seeing the numbers, they might turn out to be the underdog.

That circle system is really backwards and shouldn't exist in 2017.

Very good article for us indians...thanx...will really help importing phones from states or other countries...now days when customer buys a andriod phone and ask jio chalega ?...lol

Thanx for the article. I'll most likely never go to India but I'm always interested in what the rest of the world is doing.