YouTube adds Disney, Pixar, and DreamWorks rentals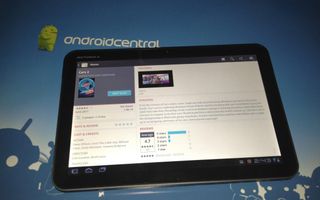 Google has been working hard to gather more media content these days and now, coming shortly after their Google Music announcement comes the news they've fleshed out a deal with Disney, Pixar and DreamWorks Studios to bring much of their content to YouTube.
Aside from just bringing the content in, Google will be working with the studios to offer YouTube Movie Extras with behind-the-scenes clips, interviews, and other exclusive content. The rentals are live on YouTube right now some you can likely pick up for $.99.
Source: YouTube Blog
QUESTION: As we all know, DRM is not acceptable for use on our Xoom or Razr, are the You Tube rentals protected with this coding? If so, big deal for the deal. We can't use them anyway.

I found out the hard way that you can't watch rentals if you are rooted

great submit, very informative. I'm wondering why the other specialists of this sector do not realize this. You must proceed your writing. I'm sure, you have a huge readers' base already!
http://www.steelersshoponline.com/brett-keisel-jersey

The Wreck it Ralph I got free for linking to the new app is available to watch on Youtube too! Can't wait to add all those digital downloads I never bothered with before.
Android Central Newsletter
Get the best of Android Central in in your inbox, every day!
Thank you for signing up to Android Central. You will receive a verification email shortly.
There was a problem. Please refresh the page and try again.