U.S. DOJ indicts Huawei for racketeering and stealing trade secrets [Update: Huawei response]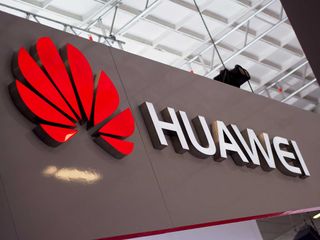 (Image credit: Android Central)
What you need to know
Huawei has been indicted for racketeering and conspiracy to steal trade secrets by the U.S. DOJ.
The firm reportedly offered bonuses for employees who could steal secrets from competitors.
This marks a significant escalation in the U.S. government's campaign against the Chinese firm.
The U.S. Department of Justice today charged the Chinese telecoms giant Huawei and its subsidiaries with conspiracy to steal trade secrets as well as violations of the Racketeer Influenced and Corrupt Organizations (RICO) Act in a new 16-count superseding indictment returned on Wednesday.
The indictment names, as defendants, Huawei itself and its subsidiaries including Huawei Device Co. Ltd. (Huawei Device), Huawei Device USA Inc. (Huawei USA), Futurewei Technologies Inc. (Futurewei) and Skycom Tech Co. Ltd. (Skycom), it also names officials like as well as Huawei's Chief Financial Officer (CFO) Wanzhou Meng (Meng), held under house arrest in Canada on fraud charges.
In a press release announcing the new charges, the DOJ said:
Huawei was also accused of covertly shipping products to sanctioned countries like Iran and North Korea. The firm allegedly used code-words to refer to shipments in those regions, and worked hard to conceal their activities from authorities.
This move comes after U.S. officials accused the firm of having access to backdoors in telecoms equipment, a claim Huawei challenged today in a public statement.
Huawei has yet to issue a public comment on this new development.
Update: Huawei statement
Huawei responded to the new charges with its own accusations, blasting the government for attempting to damage the firm's reputation with what it deems as "unfounded and unfair" charges.
Get the Android Central Newsletter
Instant access to breaking news, the hottest reviews, great deals and helpful tips.
Good. However, at the end I blame this on the U.S government and it's companies as they knew over the years that China and it's companies have been stealing from them. But, because they wanted access to China's market of 1.5 billion population they ignored this, companies allowed forced IP tech transfers and all this over the years. China has become much more stronger economically as well it's companies becoming more competitive with IP's they ve built on from copied /stolen technology.

Good luck with this. Huawei have already called out the US asking them not only to prove it but to publish their evidence for the world to see. They have no evidence, they have to proof, just lies and bluster as usual from the US. Let's not forget they went to war in the middle east based on the fabricated lies and bluster of 'weapons of mass destruction' which still haven't been found to this day

100 percent correct dov. Proof please! Now we are dragged into this because trudope arrested weng, The orange shitgibbon is a tool.