The U.S. government has reportedly had proof of Huawei backdoors since 2009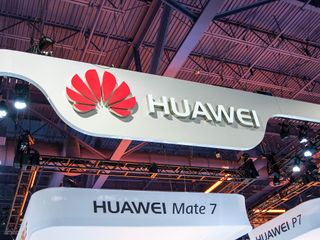 (Image credit: Android Central)
What you need to know
The U.S. claims it has evidence demonstrating that Huawei is a national security threat, accusing the firm of having backdoor access to network hardware it helped build.
Huawei denies the allegations, dismissing backdoor access as implausible and open to immediate discovery.
A 2012 congressional report backs up Huawei's claim, finding no evidence of active spying.
Bringing the Huawei-espionage soap opera to yet another climactic act, the U.S. has claimed that it had evidence showcasing that the Chinese telecoms firm is a security risk. The evidence reportedly goes all the way back to the dawn of 4G in 2009.
According to a report from the Wall Street Journal:
In other words, Huawei retained for themselves the ability to tap into state-mandated backdoors. The U.S. government was unable to confirm whether Huawei had actively used those backdoors, nor were they able to provide details about it other than its existence.
Despite this evidence being shown to Germany and the U.K., neither country treated it as new information. The U.K. had already factored it into its threat analysis, while Huawei for its part argued that it had never and would never spy for Beijing. Both the EU and the U.K. will adopt proposals allowing Huawei to be part of the 5G roll-out in their regions.
A senior Huawei official gave the following statement to the Journal:
Oddly enough, Huawei's claims to not have spied have support from an unlikely source —the U.S. government. A 2012 congressional report stemming from an investigation into Huawei concluded that the firm hadn't done any spying for China. A source told Reuters:
A U.K. government official last year also came to the same conclusion.
China brushes off Huawei 5G concerns as witch-hunt, issues veiled threat against Nokia and Ericsson
Get the Android Central Newsletter
Instant access to breaking news, the hottest reviews, great deals and helpful tips.
U.S definitely needs to protect their networks from carriers and companies from using Huawei's 5G technology and any other networking equipment. Chinese government /military is hungry for U.S companies IP and government info to continue help further their domestic companies and military. The same goes for their allies like the U.K and Canada.

I have a unicorn-Pegasus hybrid, and i can prove it. Because saying you have evidence is the same as having evidence.

All ****ing lies! If you can't defeat ban them

China is our competitors, screw them!

And with grammar like that, they'll probably win lol.

You're a consumer. You have no competitors. You want to pay higher prices for higher prices for inferior products because......🙄

I like to know how fuzzy knows what they have and don't have????