Huawei says it can withstand further U.S. escalation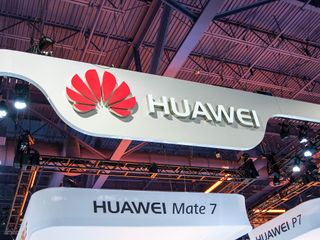 (Image credit: Android Central)
What you need to know
Huawei says it is ready for a U.S. escalation of what it sees as an anti-Huawei "campaign".
The telecoms firm has been under a prolonged siege by U.S authorities as they allege espionage.
The firm spent "billions" building out a plan B in preparation and is now preparing to launch its P40 and P40 Pro without Google Play Services.
After being blacklisted from working with American tech companies, Huawei says it is ready for a U.S. escalation this year, according to CNBC.
Speaking at the World Economic Forum at Davos, Huawei's founder Ren Zhengfei said:
Huawei had always been ready for a U.S. attack, spending billions building a backup plan for what it called "plan B". While traditionally dependent on U.S. made goods like Windows and Google's Android for its laptops and smartphones, the firm has strived to move away from them, working on its own HarmonyOS and building out replacements to Google's services while it still uses Android.
Despite the current lack of Google services on its platform, the firm is still gearing up to launch the P40 and P40 Pro later this year. These handsets may not ship with the Google Play Services, but Huawei's plan B means that it's willing to take a gamble on hardware excellence alone.
Huawei P40 + P40 Pro: News, Leaks, Release Date, Specs, and Rumors!
Get the Android Central Newsletter
Instant access to breaking news, the hottest reviews, great deals and helpful tips.
Bah. I love my Huawei phones. Have had a Honor 8X, P20 Pro and just got a Mate 20 Pro and loved them all. Definitely will give HarmonyOS a try on the next Huawei phone if it comes to it. I like the hardware, battery life , everything. No complaints. At the end of the day someone, somewhere, is spying on us and stealing our data. Thats how I look at it.

I'm with you on that the only issue I see is kind of what happened to windows phone/mobile in that developers don't support the OS but also losing some features like pay. I know they make there own version of apple/Google pay but will it be available all over as Samsung pay is still not really used in the UK. Also will devices like my tic watch Pro be compatible with this os. I am all for companys going it alone but its hard to keep up/add to what we already have and in the long run could hurt them. That said looking forward to seeing what they offer and see how they get on. Got my eyes on this and Microsofts next phones as things have got interesting again in the phone world.

I'm guessing they are going to have it so it side loads Android apps. But that's a guess. I dont use any pay apps .. but device integration is a must. Huawei devices are solid. I picked up a Band 3 Pro and love it. Battery life is insane. Lasts over a week between charges. People are quick to dismiss Huawei.. heck.. I was at the very beginning. But honestly I wouldn't go any other way now. I know the debate is heating up here in Canada about them.. can't see the devices banned here though.. it's more about their 5G integration.