Grab a pair of Klipsch R-51PM powered Bluetooth speakers on sale for $374 on Amazon. This is a crazy good discount on Amazon since these speakers normally sell for around $499 there and at other retailers like Adorama. We also haven't seen them drop below $400 in more than a year on this site. This discount is available at a few other places, including the retailer Crutchfield.
Audio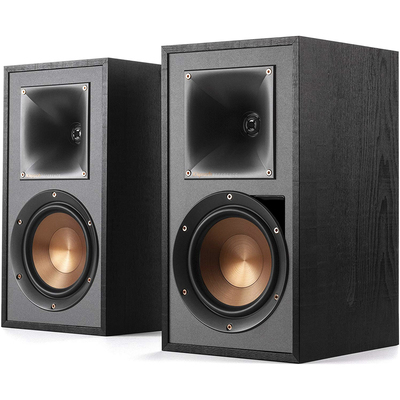 Klipsch R-51PM powered Bluetooth speakers
These are powered monitors with Bluetooth technology. They also have phono and line analog, a 3.5mm jack, and USB digital. The built-in amplifier maximizes sound quality and output. Include a sub out line if you want to add a subwoofer for some bass.
$374.00 $499.00 $125 off
These powered monitors have Bluetooth technology, an RCA input that can switch between line analog and a phono input for a turntable, and a 3.5mm jack. You can also connect via USB. Basically, if you have these speakers and want a way to connect to them, you will find it.
The speakers use built-in 60W per channel amplifiers. This helps them deliver room-filling, powerful audio that is custom-engineered to maximize output and sound quality. With all the connections and the power of the audio, you won't need a receiver, either.
Each speaker features one-inch aluminum tweeters and 5.25-inch copper-spun woofers. The Tractix Horn tech ensures the high-frequency energy is aimed right at you as you're listening. It helps reduce artifical reverb and gives you detail and clarity. The tweeters use Linear Travel Suspension to minimize distortion and enhance detail. The woofers are built to be extremely rigid but light at the same time, giving you great low frequency response with minimal cone breakup.
We may earn a commission for purchases using our links. Learn more.