Toshiba to issue update to address Thrive's sleep issue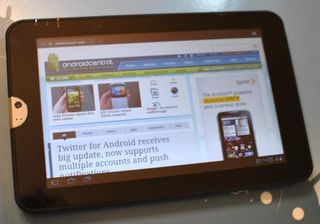 Toshiba's PR firm just hit us up to say that they've tackled the oversleeping problem the Thrive tablet has been experiencing, and a fix is on the way. To wit:
Not a bad turnaround for a fix -- in and out in just a few weeks. Shame it had to happen in the first place, but these things do happen.
Android Central Newsletter
Thank you for signing up to Android Central. You will receive a verification email shortly.
There was a problem. Please refresh the page and try again.