Sprint flips on 4G LTE in 41 new locations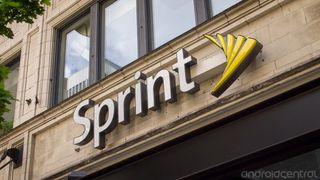 Sprint today announced that's it's turned on LTE data in 41 new locations. Some of them we already knew about, a good many we didn't.
The additions give Sprint a total of 151 LTE-capable markets.
Here's what's new:
Baraboo, Wis.
Beaver Dam, Wis.
Brownsville/Harlingen, Texas
Bronx/Brooklyn, N.Y.
Columbus, Miss.
Daytona Beach, Fla.
Durham, N.C.
Dyersburg, Tenn.
Faribault/Northfield, Minn.
Fayetteville, N.C.
Fitchburg/Leominster, Mass.
Flint, Mich.
Fort Lauderdale/Pompano Beach/Deerfield Beach, Fla.
Grand Rapids, MIch.
Greenville, N.C.
Greenwood, MIss.
Holland, MIch.
Homosassa Springs, Fla.
Jackson, Tenn.
Jacksonville, Fla.
Kokomo, ind.
Laredo, Texas
Lebanon, Pa.
Morgan City, La.
Nacogdoches, Texas
Oakland, Calif.
Ocala, Fla.
Palm Coast, Fla.
Philadelphia
Ponca City, Okla.
Port Charlotte/Punta Gorda, Fla.
Portland, Ore.
Rocky Mount, N.C.
Saginaw, Mich.
Salinas, Calif.
Springfield, Mass.
Tulsa, Okla.
Tupelo, Miss.
Wausau, Wis.
Wilson, N.C.
Source: Sprint
Android Central Newsletter
Get instant access to breaking news, the hottest reviews, great deals and helpful tips
Kokomo IN twice. Is the coverage twice as big or twice as fast?

No, it just sucks TWICE as much!!

I'm tired of seeing Columbus and it not being Ohio. Cmon Sprint we know you are testing it here just flip the switch Posted via Android Central App

Same thing here in Detroit. I get it all over and love it. Just make it official. Go Buckeyes! Posted via Android Central App

Same here in a whale's vagina.

San Diego? i'm Ron Burgundy?

no Sprint in my area of T N... one county away. C'mon Sprint

It's been gong on & off in my area of Brooklyn & I've noticed that it's actually 4G all over, not sorry as it used to be & twice the speed! Nice, no worrying about going over a cap limit, overage nor speed decreases. Or worth it when you get it, remember they're not just putting up lte on already built towers like Verizon, T-Mobile & at& . they actually are building up the most modern network from the ground up again. That's why T-Mobile has lte up so fast, because they've taken the cheaper route which leaves allot of gaps in between towers. Sprint has the most dense towers of all networks & with 800mhz in every 1 out of 4 towers it's still more dense than Verizon's 850 MHz. We already have 800 MHz lte, 1900mhz lte & 2.5ghz lte but can only be used with mifi 500 hotspot & later this year phones will support those frequencies.

Whenever I see a "Sprint lights up LTE" post it's a given that Detroit won't be included. That's why I've been on Straight Talk since last November after spending $300 on not having 4G ever. Posted via Android Central App

i notice when i drive by Easton here in columbus my samsung s3 goes into 4g lte. but only at easton. i just figured they were testing it.. it has been happening everyday for the past 2 weeks when i ride by on my to and from work on morse road.

Its been doing that since the end of June. It covers Morse Rd from that area to 71. It also is on the South Side effects f Columbus also Posted via Android Central App

Janesville WI & Oregon WI are both lit up with Sprint LTE. Janesville's extends pretty far east of Janesville too which impressed me.

Janesville? Really?... When did it go live? I live in Janesville, and have Sprint (Galaxy Nexus) and have not seen that I am getting LTE on my device....

Make sure you go to settings on your phone and into the mobile network settings on your phone and make sure it's on LTE mode (it's labeled differently on my phone, but it should be towards the top). My brother didn't have it enabled on his phone and I switched it for him and now he gets LTE. At first it was just on only CDMA. Posted via Android Central App

Under Settings > Wireless & networks > Mobile Networks > Network mode > Preferred Network mode = LTE/CDMA.... I have not seen LTE show up in my network status... Would it show as "4G", or as "LTE"?

On my girlfriend's phone running cyanogenmod on Verizon where LTE is almost pretty much everywhere, her LTE just shows up as '4G' in the signal status and not '4G LTE'. But you settings are correct though. Posted via Android Central App

This is LTE band 41. Unless he has one of the new hotspots, he will not be picking up this LTE. Sprint currently has no phones on the market that support LTE on band 41. Posted via Android Central App

And my reading comprehension took a dive this morning (haven't had any coffee yet). I misread the article. I saw LTE and 41 together assumed they were talking about the new LTE bands Sprint is rolling out. My bad. Posted via Android Central App

Right now, most phones can only pick up on the 1900 MHz lte & 800 MHz CDMA with EV-DO A. But all three 800, 1900, 2.5 GHz lte are active but only with I think 3 new hotspots that were released recently.

I personally think that the Sprint Galaxy Nexus has some connection/radio issue, or maybe the one I am holding is defected. My friend's Sprint iPhone 5 can get a more consistent and faster download speed on LTE at the same location... Why Sprint?

Most Galaxy Nexus phones have been known to have radio issues! Posted via Android Central App

My Galaxy Nexus has a terrible time transitioning back and forth between 3G and 4G. I would get constant timeouts. It took forever before the phone realized the data connection was dead and it would reset. I would constantly have to cycle airplane mode just to get my data connection back. Because my phone said 3G did not mean I had a live data connection. Because of all this... I found a great deal from someone and bought a brand new unopened box for a Samsung Galaxy S4. I have not had any issues transitioning between 3G and 4G. I really miss my pure Android experience, but the reliability of a connection and a way better signal is worth the price I paid.

I was in Janesville last weekend and it was HOT and STRONG service, even East out of Janesville on Cty Hwy A for quite a distance!

My cousin is the last person in the family to stay with Sprint and they have been teasing him lately. They are finally testing towers in Cleveland and it pops up here and there for him. One day soon Sprint will get to hang with the big boys.

Cleveland? As in Ohio Cleveland? I left Sprint after 8 months because of how badly they fubared the network while they were screwing with upgrades.. I lived three miles from a tower and could barely get 3 bars of 3G. I've been on AT&T for four months now and it's been wonderful.

Really? I'm in Cleveland and I have never seen it pop up on my phone. I've most Always left it set for CDMA\LTE\EVDO

There is a nice amount of LTE in the maple area. Mainly between Warrensville Ctr. & Northfield stretching from Rockside to Libby. You can catch a little on 480 anywhere between there and Parma. It's slowly but surely starting to show up.

I was told there's Sprint 4G equipment somewhere around 480 and Tiedeman Rd. as well as near Great Northern Mall.
I live a couple miles from 480 and Tiedeman and work a few miles from the mall, I get 4G, but it's sporadic and spotty.

Ugh, no Buffalo NY. come on sprint.

Agreed! Let's get to Buffalo! Posted via Android Central App

Sprint needs to, not only roll out to new markets, but correct the markets they are in. Baltimore MD is listed as LTE. But only very tiny pockets are actually LTE.

You are correct! Ever go through Belair Maryland? Lit up with Lte all over... Go figure. Posted From my HTC One running PlayBook 3.0 via Android Central App

come on guys, keep the Sprint bashing alive.

Still pretty much zero LTE coverage in South Carolina, yet I continue to pay a mandatory $9.99/month for "premium data." This is why I'm just an ETF away from a new carrier.

The drama! Pay it and move on or stay.

he'd rather bitch a moan, some people are like that for some reason.

Because he pays a premium for shitty service....like literally the worst ever

It's not terrible everywhere. And if it is that bad for him then pay the ETF and move on instead of whining about it. He had a trial period and no one should ever get service based on someone saying "it will get better in 2 months" or "you will have LTE in 6 months" or whatever. You buy service based on how it is as of now not how it is projected to be in x time frame.

Just a friendly heads up. I came from tmobile on Saturday and they're paying 100 of my 200 etf fee with sprint. So I'm finally free!

Do you have a wimax phone or lte? If you have a wimax you can get out of contract for free because of the new t&c.

I've been happy to pick up lte in parts of Greenville and Rock Hill. We in SC will see it soon Posted via Android Central App

I like how Philadelphia is not associated with a state in the above post. Is Phil Nickinson trying to tell us something?

I'm pretty sure he's not talking about Philadelphia, OH

Could always be Philadelphia, MS.

I doubt it, but ya never know. :P

In the city or parts of Philly, PA you can get lte. But I'm in NJ suburbs and barely get 3g.

can someone tell me how using LTE has affected their battery life? i have LTE turned of on my Sprint G-Nex (set as "CDMA Only" in Settings). i understand that mileage will vary depending on location and strength/distance/availability of LTE signal but what are people seeing? not sure if this is accurate - http://gigaom.com/2012/02/17/why-lte-sucks-your-battery-that-is/

LTE in itself doesn't have much effect on battery, but it can suck down way more data way faster if you use apps that consume data, like streaming video or online games or maps. Those will use your battery.

LTE gives me about 30%- 50% more battery life than I was getting with 3G Sprint. I just switched a few minutes ago to 3G for comparison and I could watch my battery drain under the browsing load. LTE has been sweet relief for so many reasons on Sprint.

ok i just switched to LTE/CDMA mode and will monitor the situation!

would be AWESOME if they started anything in ARIZONA!!!

I live in Peoria and have horrible service. I have had 3 letters into the BBB and the are always saying the tower is down. I finally asked them if I could have that technicians job because he seems to not be doing anything with it after four years. I have been told LTE is coming to the Phoenix are now for 3 years. Sprint sucks.

After 4 years? If Sprint is that bad for you then why have you been with them for FOUR years? Move on to another carrier. It's that simple.

4 years? That's your own fault. Move on. It's not rocket science. Posted via Android Central App

I would also say that PARTS of Little Rock / North Little Rock, AR are LTE now. Unfortunately, these areas are NOT where all the good shopping and stuff is...mainly residential areas for now.

@gekko it does, but not as bad as WiMax did

Glad to see Virginia getting no love as always.

There is LTE in Virginia it is just not official yet.

It's official in Shenandoah County, for the two people that live there...

LOL and 1 of them is my friend. Im in Richmond VA so I got tired of waiting and jumped ship to Tmobile. Really happy with LTE here!

I was going to say the same thing. No love here in Lynchburg either. I think even US Cellular has even lit up a tower or 2 for LTE here.

Yeah. It lights up in my office in Manassas, but still NOT official. All the outlying areas west of here also have it, but not my home. Get 4G to within a mile, then 3G and the 3G sucks. C'mon Sprint. We're a suburb of DC with lots of techie types, so they all just ship to other carriers - way to be your customer base!

Where in VA are you? I live in Fredericksburg and they just started lighting it up around here. They have it all over NOVA and the VA Beach Norfolk area. It's coming to Richmond and they are starting the NV north of RVA. S4GRU.com is a great place to keep up with the towers they are lighting up.

Give Arizona some love Sprint....been a customer since the 90's....come on man.

Barely seeing it in Grand Rapids, MI. Sure you didnt mean to write "Sprint Flipped Off Customers" Posted via Sprint and a miracle.

I've been getting 4G in GR for 4-5 months now. It's been a bit spotty but I'm pleased with it. I'll be interested to see if it is any better now that it's "official".

I've been seeing it more frequently around different areas of GR lately. If only they could me better signal at my gym. :P

I don't care if Cleveland ever gets Sprint LTE. I'm leaving because they don't cover where I need them to, like my job.

Sprint LTE is at least being tested in Cincinnati unofficially. I was out the other day and noticed my 4G radio was on on my S3. Speedtest revealed 11 Mbps Down and 10.956 Mbps upload.

New Jersey would be nice. Preferably south Jersey.

Good luck with that. I was with Sprint for over ten years, because they were always giving me upgrades and discounts. promised 4G was coming and I would have better coverage in two years ago. Switched to AT&T Feb. last year and have not looked back once. Excellent coverage in S.Jersey. I know some will say they get good coverage with Sprint in S.Jersey, but, for the most part, it's very untrue. I know Sprint has unlimited data, but what good is unlimited data if you can't download anything because of the terrible coverage. My advice to you ...run, as fast as you can to AT&T.May cost a little bit more, but if you are on a family plan, it works out to be almost the same. When you factor in you will actually be able to use the data you are paying for, it's most certainly the better deal.
They have 4G in Atlantic City, but that's just a very small market for S.Jersey, once you cross any bridge out of AC ...back down to minimal bars of 3G coverage. Plain terrible

How about some love in the northeast! Verizon had a monopoly here. I want options

I live in philly lte speeds a beast in south philly fastest test was 41mb down 17mb up Posted via Android Central App

so it looks like its final on in south florida. we will see if i get lte everywhere i go.

Oh look, Denver is still not on the list. No surprise! Good thing I already went to Verizon a few months ago and 4G LTE is already on my default!!

Yeah...I did too. I was with Sprint for 10+ years but it was getting out of hand when I am paying for LTE service but there is no service for 5 states around CO. Left for Verizon and never going back!

Damn, Spokane, WA was listed really early this year as upcoming, still waiting....

I have Lte pretty much everywhere I go.. Sprint isn't as bad as folks say. Posted From my HTC One running PlayBook 3.0 via Android Central App

You must not venture too far from home. Sprint is most definitely as bad as people say ...and then some. Although, if you are in your coverage area, and get great signal, kudos to you! you are in a very small league. I don't mean in your city/state, I mean nationally. When you travel a lot, which I do, Sprint's coverage is far behind what AT&T and Verizon provide.

I've seen some LTE in Greenville, SC. But it isn't on the list. But we seem to be the last to get everything... Posted via Android Central App

Yup near the mall and off of pleasantburg mostly. Posted via Android Central App

sucks in taylors of course though

sucks in taylors of course though

Beaver Dam WI, 6.5 Sq miles population 16,000. Can someone please explain how that is a "market"? If they have more than 2 towers I in the town I'd be surprised.
Still no love for the country west of KC outside of Cali. If things don't improve between now and when my contract is up I will switch to a service that can actually provide service.

No NJ is such BS. Posted via Android Central App

WTH(eck), excuse my language, but I am tired of AT&T and Verizon customers standing right beside me here in north central West Virginia utilizing their 4G connectivity and me with Sprint still floundering in 3G. I am a devoted Sprint customer but it is becoming more and more difficult to continue to support a company when all else is more technologically advanced.

I'm right there with you, man. I work and live in Charleston, WV and I'm about to jump ship and get the Samsung Galaxy Express on AT&T's GoPhone plan. $100 for dial up or $60 for 4G LTE...can you say no brainer? Yes, I'm aware that it's for 2gb of data, but I'm good on my data usage (thanks, wi-fi!!). Also, I was told this evening at Best Buy that the real reason why we WON'T see LTE here is because nTelos owns all the Sprint towers, not the other way around. If we had REAL Sprint towers here, we would see it. Shame on you, Sprint (and T-Mobile, while we're on the topic), for misleading advertising and suckering your customers.

Still nothing in Colorado...It's not my fault you're stuck in KS, Sprint...

There's some LTE north/northeast of Denver and along 25 between Denver and Colorado Springs.

Buffalo NY still no where to be found. Come on Sprint... I was told August so I guess I'll cross my fingers for a month. Coverage here sucks! Posted via Android Central App

It would be soooo much easier to read this list if it was sorted by state.

And still no Omaha, booming metropolis es like Janesville Oregon though... Posted via Android Central App

Omaha has LTE coverage in several parts of the city. No it is not "launched" via press release yet, but it is real and available to public use in several parts of the city. Posted via Android Central App

Clearly you haven't traversed our fair city much lately. I'd say about 30% of the city is covered by LTE right now.

Nothing in Las Vegas after 3 years of promises which is why I switched to AT&T :) couldn't be happier with actual data speeds above one mb down. Screw off sprint!

Sprint LTE is currently active on several sites in Las Vegas. It is obviously still in progress, but it is real. Posted via Android Central App

w00t Tulsa, I've heard it's been on unofficially for a bit. I'm gonna need to upgrade my old trusty Epic Touch sometime I guess. 3G Still isn't the best here, but it's been getting better it seems, very slowly...

Hey sprint...Hawaii is a state...just saying....

Still no 4g in East New York and the Brownsville Sections of brooklyn I visited today

I have it while I'm on the LIRR trains between Atlantic Terminal and East New York (station).

Spotty coverage in parts of St. Louis, Mo.....flip the switch already....

RI and southeastern massachusetts please! Posted via Android Central App

My relationship with Sprint is on the verge of ending. I live in Delaware (insert joke here)and we are not on the list for LTE. I started with the OG EVO, and 4G was spotty in the Wilmington area. Three and a half years later, and I'm still paying for a service that I will never get from Sprint. I remain hopeful as I ride out my contract. But If no switch gets installed or turned on in the state I currently reside in, Sprint may just loose my business. After all, who wants to pay for a service they don't have access to?

Crazy. I was down in the central Las Vegas area, and was getting 4G on my HTC one on Sunday for some reason, and sure enough, it's not on this list. Interesting.

How about Riverside, Ca., Any news on when LTE will be up and running?

I saw this post and instantly laughed. I remember the days of being a Sprint customer begging and waiting for them to light up towers in DC & NOVA. So glad I switched to T-Mobile. LTE is beyond amazing.

Hate you Sprint! Useless! Posted via Android Central App

Still no Orange County,NY

Why such a wide range of areas? I would think that they would focus on regional coverage first. Its so freaking speratic and no organization at this point. I live in the D.C. Metro area and it is so few and far between that I have switched my S3 from CDMA/LTE to just CDMA. It only runs 3G but there is really no point in letting the battery drain searching for LTE towers. Posted via Android Central App

I see no Savannah still. Oh wait, I ditched sprint for T-Mo and have 4G instead of 10kb/sec! Sprint needs to get with it.

I've been hearing people here in Salt Lake City seeing the 4G on their phone. I haven't seen it on my Note 2. Anyone able to confirm this?

I am pleased with my decision to port my number to AT&T after nearly 14+ yrs with NEXTEL/SPRINT. I have ripped the rear-view mirror off and and have not looked back. Was actually able to cancel my contract, with just 7 months into it with no ETF. With so many towers in need of repair in my area of Northeast NJ(Bergen County), waiting for LTE to arrive in my area, and paying for so called enhanced data service(3G/4G)for the last 3+ yrs, it was no longer worth having Unlimited Data that I was not usable!! Sprint really needs to get their act together and start moving forward with NV throughout the NNJ area and finish the backhaul and upgrade to NV. I hung in waiting for WiMAX(2009) to come to my area to only see a few towers ever light up. WiMAX project was abandoned for LTE and there not much if any LTE service in my area. If your area has not been announced for LTE, good luck, and when it is, it will more than likely take a year or more before you'll see the service light up. Keep in mind, when 40% - 50% of an area is up and running, they consider this as a LAUNCHED AREA, meanwhile a good portion of that area is without LTE service...

Cambridge, MN just got it. I hit 16mb down and 6.3 up today.
Android Central Newsletter
Get instant access to breaking news, the hottest reviews, great deals and helpful tips
Thank you for signing up to Android Central. You will receive a verification email shortly.
There was a problem. Please refresh the page and try again.