Sprint fires up LTE in nearly 2 dozen new cities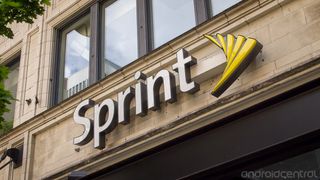 Next round of LTE upgrades also announced​
Sprint today announced that it's turned on high-speed LTE data in 22 new locations. They are:
Baton Rouge, La.
Centralia, Wash.
Clarksville, Tenn.
Corsicana, Texas
Dalton, Ga.
Dunn, N.C.
Fond du Lac, Wis.
Gainesville, Fla.
Henderson, N.C.
Kingsport, Tenn.
Lansing/East Lansing, Mich.
Longview, Wash.
Miami
Napa, Calif.
New Orleans
Palatka, Fla.
Raleigh, N.C.
Sebring, Fla.
St. Cloud, Minn.
St. Joseph/Benton Harbor, Mich.
Tampa, Fla.
Warsaw, Ind.
That gives Sprint a total of 110 LTE locations. The company also listed a number of cities that will receive LTE service in the coming months in Texas, Wisconsin, Washington and Michigan.
Up next for LTE, Sprint says, are:
Grand Rapids, Mich.
Aberdeen, Wash.
Allegan, Mich.
Ann Arbor, Mich.
Battle Creek, Mich.
Corpus Christi, Texas
Eagle Pass, Texas
Flint, Mich.
Laredo, Texas
Marshfield/Wisconsin Rapids, Wis.
Mount Pleasant, Mich.
Oak Harbor, Wash.
Watertown/Fort Atkinson, Wis.
Source: Sprint
Android Central Newsletter
Get instant access to breaking news, the hottest reviews, great deals and helpful tips
Still no love for buffalo, NY!! That just helps me to not regret switching to Verizon.

tgrant1975 Buffalo is supposed to have ours turned on in August. I've been told that multiple times from people at my sprint store.

I think the whole "August" thing is starting to sound more and more just like a false promise as I heard the same thing here in Denver Colorado. I really don't have the faith in Sprint to launch in a major market at this point since their focus is on creating a large number for their advertising by going into rural areas first. However I will still keep my finger's crossed for the both of us.

Yeah, my mom lives in Aurora, and I just had her move to T-Mobile and leave Sprint. It was a hassle to say the least. The cost is better and so is the network coverage. Since they still only have WiMax in the Denver area, I did a speed check and she was only getting about 500 Mps on Sprint. Now she's getting 16 Mbps Posted via Android Central App

KC is Sprint's HQ in Missouri and the First to get LTE, and still NO LTE in St.Louis? wtf?

Geography challenged commenter. The HQ is in Kansas, just S of I435, North of 119th and West of Nall Ave. No LTE in a lot of damn places.

I do get reception in NYC but it's still spotty in many areas, but in my area sprints lte reaches 27 MBS easily outside for about 2 city blocks then stays at 10 MBS to 7 MBS. style in most places I go to it seems they have lte but haven't turned them on fully yet. I just want people to know that there is & while not everywhere, it's all over 4 majormajor burroughs... Though % for some reason not turned completely on maybe backhaul?

Don't go by the official list, I'm in Dayton Ohio and we are not on any "coming soon" list and I started getting LTE service in my area Aug 29th, so just because your city isn't on the official list means absolutely nothing, I found that out in a good way

Never heard of most of these cities, I never regret leaving Sprint after 10+ years Posted via Android Central App

Well maybe 50/50 lol Posted via Android Central App

Agreed. The announcement here that a city I frequent just got LTE means nothing when they still can't get reliable phone service. Sprint away!

I too was a sprint customer for ten years but enough was enough after there empty promises and atrocious data speeds. Etf and went to tmobile with a Nexus4 best decision ever. Posted via Android Central App

Queue up the Sprint bashing...

Nice to see a some actual decent size cities on these lists for once. But since they didnt put the state after them are we sure that Miami and New Orleans arent actually Miami, Oklahoma and New Orleans, North Dakota or something like that?

Haha. Well at least New Orleans is NOLA. Checked the map after I saw this announcement and New Orleans actually has pretty good Sprint LTE coverage. T-Mobile is great for the price but I'd take Sprint over T-Mobile in New Orleans now, especially since they also have unlimited data and can get a decent signal inside buildings.

It looks like Sprint is going for better coverage in smaller cities and more rural areas. That makes sense, since it takes forever for AT&T and even Verizon to make to some of these places. It's probably cheaper to set up a few towers in a small Michigan city than hundreds in a place like New York City. Nevertheless, they need to get into the major cities before Sprint becomes a serious competitor.

I think sprint was waiting for this day to come, in order to use the 800mhz & cover more area than they'd be able to with pcs1900. Now I believe network vision is going to kick off because less antennas equals less money to spend for the same coverage, imagine Verizon uses 850 MHz for voice &that covers about 10 miles with 1 antenna! Now sprint has 800 MHz which means they can cover more ground than Verizon's 850 MHz & att's 850 MHz, which will make the cost of running sprint cheaper for them & keeps the unlimited data alive while giving sprint a farther reach than the 1900 lte, also I'm betting that 800 MHz lte isn't worst than 700 MHz lte. sprint has antenna density that would make other carriers cry because most antenna handle 800 people per, so with there density they have a great advantage if they decide to install the 800smr on every 3G tower out.

It seems to me that Sprint is turning on LTE in mostly smaller cities/markets and ignoring the bigger ones in their race to catch up with the likes of AT&T and Verizon. I'm not too happy about that because I'm in the DC Metro area and the LTE that's supposed to be turned on in DC (forget the surrounding suburbs at this point) is spotty at best and if you do connect to 4G the speed is on the 3G level, just pathetic. I am switching to AT&T because they seem to be getting a lot of exclusive devices and their LTE footprint is very appealing to me. So I will be saying goodbye to Sprint after being with them for 10+ years dating back to 2000.

You're right, I've always considered Chicago to be a backwoods/sticks small town. Posted via Android Central App

I stayed in Alexandria, Virginia this weekend and the 4g speeds were great. But when I went into D.C. I was surprised of the no 4g. Symbol on my phone and was like wtf. But had great 4g signal strength and speeds inside of brick housing in VA..

Hmm... I get 4G in most places I go in DC (except for work, lol). And I get 4G in VA damn near anywhere I'm at (spotty in Kingstown). But overall, they're making progress. I'm staying put since I realize that in a place like DC, Sprint may take a while with their slow ass. But believe it or not, having 4G speeds hasn't improved my quality of life one bit, so I can wait for it to show up at my job. It's just not that big a deal to me. My HTC One works well even on 3G, and that's all I need it to do.

come on... bring lte to nyc already....

NYC already has LTE. It just hasn't been announced yet. http://postimg.org/image/fy1exopnh/

Good job Sprint! Way to go. But much like Verizons phone releases...Little to late for me! I have found my next love...That is att. :)

Again, no South Carolina.... Posted from my Samsung Galaxy S3 via Android Central App

Don't feel bad...They've gone around Colorado to the North, South, West AND East already...They can't go East of you.

Actually, I got better service with Verizon on a cruise 1-2 miles off the coast of Florida than I did with Sprint in downtown Raleigh. I'm not kidding.

That's not hard to fathom. Assuming the cell tower was close to the water, the signal would carry quite a ways away before it degraded too much, since there's little/no obstacles for the signal to bounce around and get reflected off of.

I'm in Myrtle Beach, SC and every time I see one of these lists I grow more frustrated. I'm so glad I pay $10 extra a month for premium data that I can't use.

Been with Sprint since 1998, and have always loved them. But I can hardly wait to get out of my contract and go elsewhere now. Data speeds are so, so, so slow. Unbearable. If LTE comes before my contract is up, though, great. (Louisville KY area)

I also live int he Louisville KY area and after dealing with the slow to no data, i switched to ATT last month. Very happy I did. I no longer have to try to look for a wifi hotspot just to look up a video on youtube or even open up a webpage. Plus even if LTE is not in the area, i still get great 4g speeds. I also have better coverage with att in KY now except for the areas that bluegrass has locked down. Very happy I switch. Sprint feels like a budget phone service now.

Good grief. Still no Denver? I would love to have someone explain their upgrade strategy logic to me - makes no sense on the surface...

I'm in Denver also. I very recently got a postcard from Sprint talking vaguely about upgrades being made in the area, and inviting a phone call to Sprint for more info. I phoned, and she asked me some questions about service. I mentioned that data service seems to have gone downhill recently, and I've had many failures on trying to send text messages, which is new. She claimed that some of the work they are now doing includes LTE towers, but couldn't give any time estimate for when it would be done. She did volunteer a $15 credit on my next bill due to the service issues I mentioned.

They've already started work in the Colorado market. To the best of my knowledge, there are two active towers. One is up Pena Blvd and the other up I25 south of Longmont. Take a look at sensorly.com and select Sprint - 4G as the carrier. Also check out the forums at s4gru.com http://s4gru.com/index.php?/forum/39-markets/

Finally! Making progress in Michigan

STILL NO IOWA,THIS IS GETTING SAD!

I know! My own personal theory is that some Sprint Sr. Exec's ex-wife/ex-husband lives in Iowa, so they're making us absolutely the last place to get upgraded...ie. never.

Miami, Florida, or Miami, Ohio? Queue the wining:
- "Sprint still doesn't have LTE where I live, even though we have so many people living here"
- "these cities are too small/I've never heard of them etc."
- "I'm so glad I'm switching or have switched to a different carrier because Sprint sucks so badly" There, now you don't have to read the rest of the inevitably angry, mean-spirited comments. Facts:
- Sprint sucks where they haven't done their Network Vision improvements
- Sprint rocks where they have (trust me, I've been in both types of areas, and it's night and day)
- If Sprint hasn't gotten to a certain city yet, they will eventually
- It can take a lot of time to get approval for tower upgrades from local governments
- Smaller cities with fewer towers will often be LTE-ready long before larger cities with lots of towers
- If Network Vision is progressing too slowly for your liking, switch to another carrier. No one's stopping you. Posted from my HTC EVO 4G LTE via Android Central App

Stop using facts. You'll confuse the Sprint haters. It takes just a tiny bit of time to rebuild your entire network (all 39000 sites) from the ground up.

I'm not a Sprint hater, I love them actually (besides being aggravated at waiting so damn long). They just need to punch Dish in the face, get on with their buyout, build the much needed towers and upgrades, and be the awesome service they have the potential to be.

+ Sprint sucks everywhere, just some places more than others.
+ How reliable is their LTE when they can't deliver decent phone service coverage in metropolitan areas?
+ What a fun investor's drinking game it is to bet on the rollout of their "Network Vision" How many cities will they claim before the company just fails and/or sells out? Oh, they are ignoring major market cities! Can I shorten my survival prediction? I'll toss in my useless Nextel phone as a bargaining chip.

"- Smaller cities with fewer towers will often be LTE-ready long before larger cities with lots of towers" While this is true, it's a bit unsettling as someone who sells phones part-time while in school to be told 'Your city's LTE will be ready in the next couple of months' by your sprint rep, only to be here a YEAR later with no LTE, while other markets in the same state have gotten LTE even though they started working on those markets at a later date.

There is no Miami Ohio. I live in Miamisburg Ohio (Dayton Metro) and there is a Miami University near me in Oxford, but no Miami Ohio. Also, Sprint hasn't rolled out LTE anywhere in Ohio yet. In fact, in Dayton Metro area we have seen no 4G at all whether it was Wi-Max or LTE.

Even though I am very much enjoying the very fast and reliable LTE service up here in Chicago for the Summer, I guess I'll have to wait another 6 months to see if I can catch any mention of service coming to the Southern Illinois area, where I attend school in the Fall, Winter and Spring. Come on Sprint! The Carbondale, IL area was one of the first areas to get LTE on Verizon's network. And there are many Sprint Customers whom are College Students here. Its OK for now, since I use WiFi most of the time in CDALE, but thats only when I'm on campus.

Who cares about their 4G. In Chicago it has reasonable speeds at best. When are they going to fix their 3G? The data never works and if it does, it's sloooooow

Their fix to 3G is LTE and Network Vision. LTE to unburden their incredibly overloaded 3G network and network vision to deploy cdma in 800Mhz and improve 3G coverage. The problem is their anemic rollout of both, it seems they just don't have the budget to do a good rollout. I understand that larger cities are harder and more expensive to deploy to, but it's also where the biggest bang for your buck lies as well.

Oregon and McFarland WIS have LTE (suburbs of Madison). So far it's been pretty fast.

Wow, still nothing at all in the entire state of Alabama, not even in Talladega a major Sprint Cup track that hosts two races a year! Way to go Sprint!

Meh. When competitors have nationwide LTE, it's difficult to get excited when Sprint announces a paltry, "7 more cities, none of which you live in, have LTE...by the way, it's not full coverage in those cities, just pockets." I've been with Sprint for 12 years and am now waiting for my contract to expire so that I can go to Verizon. Their "Unlimited" plan is a meaningless selling point when their building penetration is abysmal, not to mention that I average less than half of 1 mbps up and down.

Funny thing is, I was using my Sprint LTE to tether a Verizon user yesterday because his Verizon signal couldn't penetrate our friend's garage. He technically had signal, but he preferred to tether because it was faster to use my Sprint LTE than his Verizon LTE due to signal degradation. I will think of that every time someone says they prefer Verizon because of faster speeds and better building penetration. Posted via Android Central App

still not showing the rest of metro detroit, but it must be coming soon. from what i've noticed, woodward & 12, oakland mall area, macomb mall area, dodge park, 10 & schoenherr, and more.

Still no Richmond, VA...glad I switched to T-Mobile. Enjoying the the 4G and LTE!

It's about time we get some LTE love up here in Michigan. I've been getting LTE here in Detroit for a rew months now. Getting speeds up to 20 down and 15 up. I may actually stay with sprint now. Posted via Android Central App

Though Pittsburgh isn't on the list(s), I have seen it popping up in some areas around town. They are at least working on it here, and testing in some areas, I guess. So that at least gives me some hope that we'll have it here sooner rather than later...

Wow, I hope it becomes a reality within 1 year. I left Sprint last year because Pittsburgh wasn't even listed on any roll out schedule, with some schedules going up to 2015. If they can somehow fire up the LTE by then (with a useful range and not just the downtown-only range of wi-max), then I will gladly come back to the Sprint family.

Miami might be turned on.... But it is far from stable. I just ran a few speed tests from my house with my Motorola Photon and my wife's Galaxy s3. The results: wifi (at&t dsl) - 1500k down, 3g - 60k (yes, that is sixty k!), wimax - 5500k, and finally LTE - 500k. Those were averages on 3 tests each. Upload speeds were Much slower on wifi and wimax, but upload tests crashed everytime on 3g and LTE so I can't give numbers on those. As much as I hate my photon that is stuck on gingerbread, I refuse to "upgrade" to an LTE phone if wimax is 10 times faster. Posted via Android Central App

Woot! Lansing / East Lansing! We've had Sprint LTE for about a month now, but it seemed like they were just testing the network because anytime you try load anything using it, it instantly switched to 3G. I'll test it when I get home. Posted via the Android Central App on my Galaxy Note II

@tgrant1975 Buffalo is supposed to have ours turned on in August. I've been told that multiple times from people at my sprint store.

FINALLY Michigan getting some lovin! Got Flint, Lansing, just need The D and I'm good to go!

I won't bash Sprint, even though I have a word or 2 about their network. Their customer service had always been wonderful. That being said, Last month I switched to AT&T after being with Sprint for 20+ years. Man am I glad I switched, what an incredible network AT&T has in the St Louis area. Yes, my monthly bill has risen about $5 a month, but it's worth it!!!

I switched over to T-Mobile from Sprint because of the horrible service in Tampa,Fl. Even on wimax its 3mb down, and not even 1 upload speed. I hope their LTE is better, their service has become down right pathetic for the price you pay. Posted via Android Central App

REALLY?!? EFFING NAPA, CA?!? How about the Bay Area! I'm so close to done. If it wasn't for the other cell networks being so jacked up and dumbed down, I would have switched over a long time ago. Guess I'm stuck with Sprint. I can't wait until the Class Action Suit is finalized and I might get some extra $$ so I can go buy the whiskey needed to deal with the speeds slower than dial up.

Where exactly in the bay do you live? 4G was turned on a while ago. I get service in all of Contra Costa County, Oakland, San Jose, and San Francisco. There is already a ton of coverage here. More so than other areas with nothing. Posted via Android Central App

Agreed, my wife's iPhone5 has LTE over most of the Peninsula and South Bay. Not quite ready to advertise as "rolled out" perhaps, but it's well on the way.

complainers no matter what....in my house I don't even have a signal. go up the street and I get 4g..go figure... I miss the signal of Verizon but not the bill.

Boooooooy! they've almost got Detroit, MI ready to go because i swear its everywhere but in the neighborhood i live in, Eastside, Pockets on the west side, ALL The suburbs....not to mention every city on this list for MI is a College town or RIGHT next to a college town, GVSU UofM, UofM Flint, MSU, Western Mich, Central Mich, and actually all those towns already have 4G working, just not official yet....Personally, I like sprints network in the city i almost never have an issue with signal on 3g or LTE, not to mention switching to Verizon or ATT would mean having to monitor all my data usage, when right now im on the GRAVY TRAIN! all for 65 dollars a month! whoot whoot! #TeamSprint

Texarkana isn't covered but Clarksville is? Clarksville is literally the city from Deliverance (probably) what the hell is wrong with them? Posted via Android Central App

I live in Sacramento and the 3G is so weak it can't even reach into a Chili's or Starbucks where I live. Half the time it roams over to Verizon! And this is about a mile from a HUGE Sprint billing process center. They have a giant tower on their own property, but I don't think they are even using it. WiMax used to be ok, until I got a modern phone that ditched that. Sprint, needs to stop being so cheap, these roll outs should be nearly daily. Is it a two-man crew installing the LTE cards around the entire country? Jeez...

Well....I've been to both the cities you mention and of the two....if either is the "deliverance" city, it would certainly be Texarkana. ;-)

I was told my city would get LTE in June. The city 20 minutes to our south just "officially" got it. It has also started popping up on Sensorly in the town 5 minutes to our west. I think someone actually got it right this time. Hopefully within the next 2 weeks I'll be enjoying my EVO LTE when I'm away from WiFi.

Been seeing it a lot more here in San Diego, just not 100% for them to make it official Posted via Android Central App on my S4

I've had a "4G" phone since 2010 (with the wimax HTC Evo) and now I have the LTE Evo. I have been paying that $10 a month charge for 4G ever since then and yet living in Milwaukee means I have never even seen a 4G signal unless I travel. I need some Sprint love here!

Corsicana TX gets LTE but Sprint service still sucks in Houston. Bravo, Sprint.

Tower near me went LTE live yesterday i think and I've been using the heck out of it. Been averaging 14Mbps here(Raleigh) at home. Used about 10Gbs yesterday lol. Nice job Sprint. Posted via Android Central App

Nothing in several states yet. Swell. Hey Sprint, at least fix your 3G so it's not completely useless if you're just going to cocktease us with your endless promises of 4G.

I got to work this morning in Oklahoma City and, to my pleasant surprise, my Galaxy Note 2 is picking up 4G. I posted this comment over 4G. This is so great. I have not read anywhere that OKC was getting 4G. OKC is not on any list I have seen. Anyhow, Thanks Sprint.

My Sprint coverage in much of the mid-west has been very good, and its good to hear OKC is getting turned on. I visit down there from Wichita pretty often.

Yep its great.. 2 towers closest to my house are 4g now and I get anywhere from 10-34mbps. Haven't seen anything announced but thats just fine, just keep turning them on.

Apparently Sprint hates OH.

Don't worry, Sprint is not alone in their hatred.

I have always had excellent service with Sprint, though I realize, I must be in the very slim majority. I think my house must be very near a Sprint tower, which is nice becasue I live in a semi-rural area outside Wichita with the only available high speed internet of DSL 1.5MBps. I regularly got over 2MBps with my Sprint 3G devices, and now get 10-15 MBps with their LTE service.

Pensacola, Florida Please! Stop charging me premium prices for such a weak signal! Posted via Android Central App

While I am disappointed Sprint dared light up the dreaded East Lansing before Ann Arbor, it's great to see Michigan getting so much love, especially focused on the college towns. Sure I may be positively biased because I go to the University of Michigan, but this is some great damn news. Plus my permanent residence (Los Angeles) already has LTE, so Sprint is getting it done for me. Bravo.

Why have they created a gap in Fort Lauderdale between WPB and Miami?

See this is the type of crap im talking about. They are releasing 4g to smaller cities instead of the bigger ones. Palatka, Seabring, Gainesville? And you tell me tallahassee, with this large population, 4 colleges is below those cities? And Miami finally got the 4g lightup? Sprint better hope my family move to a 4g city before we switch carriers.

Come on Columbus, Ohio! I'm dying. I switched back to my Nexus S 4G to at least get WiMax, but I really miss my Gnex. My dad (another NS4G) won't even use his upgrade til LTE gets here. Posted via Android Central App

Your dad has the right idea. Posted via Android Central App

And of course nothing for Arizona again!

When will Orange County,NY get LTE? Maybe I need to switch to another carrier. Sprint customer since 2000

I had fabulous LTE in West Philly for a few weeks then it went back to incredibly slow to non existent 3G. Talk about a depressing state of affairs.
Every time I read about "official" launches, Phila Pa is never on the list. Posted via Android Central App

Same thing recently happened to me, it's the upgrading for the sent 800 MHz signal, yes!

I'm in Holland, MI. My city hasn't been listed at all as getting LTE but if you look at the Sensorly map for Sprint LTE we have it all over Holland. I tested pretty much every where I go and the best is right down from where I work. 25398 kbps down and 6711 kbps up. My point is....when your about to officially get LTE you will know it long before. Because they turn it on and test for months before they officially announce it. My local Sprint store said official LTE here in Holland June 1. But no official announcement yet. And isn't listed in the future either. But Grand Rapids, MI is only 25miles north of Holland and they have been announced and getting LTE soon. And like I said, Grand Rapids has had continuous LTE expansion for the past year or so. And there just now officially announcing it. Just my 2 cents.

Light up Rhode Island already..... It's like two towers :-)

I am in Passaic, New Jersey though it is very spotty I can connect to LTE. It is a step forward for sprint. Just hope they continue to improve their network.

LTE has been live in Ann Arbor Michigan for more than as month. The coverage isn't full but most is covered. And much faster. I average about 12Mb

That is so great! Do you know if the University of Michigan campus has any coverage?

when they say miami do they mean only miami or do they mean broward and miami

Looking for some Love in Orlando. We Need Lte . The closer we get near Disney the worse the coverage. My gs2 contract is up in October and looking for some speed ! I am thinking of an Optimus G if they have lte then. If not maybe a Note on another carrier Posted via Android Central App

There's been decent coverage in Gaithersburg, MD for the past few e months. It's too bad my HTC EVO 4G LTE won't hold the signal, though. Posted via Android Central App

I'm so glad they dumped wimax on NYC and refuse after all this time to give anywhere in NY lte. Thanks sprint. You will be missed when my contract is up. No you won't Posted via Android Central App

I always read these Sprint LTE blogs just to see if I will regret leaving them and NOPE!! I DON'T! I dont see San Diego on the list and their 3G was HORRIBLE!! I'm loving ATT!!

In Tampa, but it's sporadic at best.

NYC! Tell me about it, I been waiting for the official anointment fit over a year. But I can say that in Brooklyn, Williamsburg/north side aka little Manhattan. I get downloads of 25/30 MBS down & 4/8 MBS up, &in my apartment I get about 12 MBS so their lte is actually good especially since they have a very high concentration of towers to backup the signals.

just be patient with sprint. its coming. i had access to sprint lte from January and it only got better and they just official said it was on in miami when it has been on for the longest. the speed just got better

sprint Lte service activated in Dayton Ohio today, I can't believe it, we never had any type of 4g ever, it's about dam time.

dude, i dont know where you are but i am very near downtown dayton and 4g is not active here! where do you live to be getting 4g?

sorry bout the disagreement 2parlay, you are correct. 4g lt3 is fired up in dayton ohio!!!! way to go sprint. bout time.
Android Central Newsletter
Get instant access to breaking news, the hottest reviews, great deals and helpful tips
Thank you for signing up to Android Central. You will receive a verification email shortly.
There was a problem. Please refresh the page and try again.