Splashtop Pro released for businesses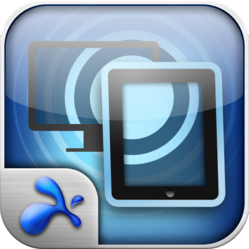 Now that Splashtop has its consumer Android remote desktop offerings on the market, they've now placed their efforts on the next logical customer -- businesses. Aiming for the enterprise market and looking for the love of IT Admins everywhere Splashtop Pro is now available and will help bring your desktop PC to your Android tablet or smartphone.
The services are available to IT Admins who can sign up for a Splashtop Pro account that supports 5-25 users on a 30-day free trial basis. After the trial though, it's $15 per person / per month for access or $149.99 per person / per year. For the full details you can hit the source link below.
Source: Splashtop
Splashtop Releases Splashtop Pro for Businesses
Splashtop Pro Enables IT and Service Providers to Mobilize a Workforce in 30 Minutes
San Jose, CA (PRWEB) October 31, 2011
Splashtop Inc., the worldwide leader in cross-device computing, today announced the release of Splashtop Pro designed for corporate IT, service providers and system integrators to enable a mobile workforce with tablets. Today, Splashtop mobile apps are enjoyed by more than 5 million tablet and smartphone users to remotely access PC and Mac applications and files with full audio and high-definition video.
With Splashtop Pro, IT can securely manage and monitor the devices through an easy-to-use cloud-based web console. Now IT can deploy and set policy that enables mobile workforces to leverage personal, private, and/or public clouds, whether they are running on a physical or virtual machine.
"Splashtop Pro is the fastest way to enable mobile workforce. In 30 minutes, a company's workforce is up and running with mobile tablets with full access to their apps and files on their computers," said Mark Lee, CEO and co-founder of Splashtop. "We are excited to bring the ease of consumer apps to the corporate IT world, while supporting IT to centrally control and manage secure connectivity among devices."
Using Splashtop Pro, an IT administrator can:
Easily deploy tablets in an organization without infrastructure changes
Enable secure access to applications, files and content on corporate computers from a mobile device
Centrally manage the connectivity of mobile devices and computers via a simple web-based Admin Console
Manage user permissions
Group computers for shared access
Manage connections based on policies such as connection type and time
Monitor connection history
Manage updates
Receive priority support
With Splashtop Pro, employees can be mobile and more productive by using a tablet to share a company's hardware and software resources. Pro eliminates the need to transfer, convert or sync files and multimedia among devices. Important work files and office applications, such as Outlook, PowerPoint, Excel and Word, are easily accessed, as well as videos, music, and photos for presentations.
Splashtop Pro is suitable for use in a variety of business scenarios, for example:
Field sales reps needing access to their company's internal CRM system or other pricing and inventory info
Real estate agents wanting to adjust their schedules without going back to the office
Telecommuters working from home and remote in to the office computer over VPN
Designers looking to impress their clients when presenting
Healthcare professionals seeking easy access to patient EMR to explain findings interactively
Franchise owners sharing marketing or other useful info with branches
Restaurant managers using mobile devices for inputting orders
IT administrators can sign up for a Splashtop Pro account that supports 5-25 users at https://www.splashtop.com/ free, for the first 30 days.
About Splashtop
Splashtop Inc., the worldwide leader in cross-device computing, was founded in 2006 with the goal of enabling people everywhere to quickly access content and applications across devices and clouds. Splashtop's flagship product, Splashtop Remote Desktop, is a best seller in the Apple App Store and Android Market, allowing users to enjoy a full computer experience from mobile devices and PCs.
Today, Splashtop-based products are available on more than 70 million PCs and mobile devices from Acer, ASUS, Dell, HP, Lenovo, LG and Sony. Splashtop has received numerous awards, including the prestigious "Most Innovative Product" award from PC World, the "Best of What's New" award from Popular Science, and "Best of 2011 CES" award from LAPTOP Magazine. Splashtop Inc. is headquartered in San Jose with offices in Beijing, Hangzhou, Shanghai, and Taipei. For more information, visit splashtop.com.
Get the Android Central Newsletter
Instant access to breaking news, the hottest reviews, great deals and helpful tips.