Path adds camera lenses to their Android app bringing it more in line with their iOS offering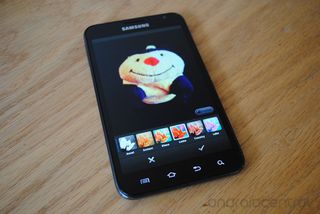 When Path first launched on Android it was, for the most part, on par with that of its iOS version (opens in new tab). However, there were some small things left out and then one really big item that you may or may not have noticed, depending on your device history. Lenses otherwise known as filters, were not present in the Android version at launch despite having been available on iOS for quite some time.
That all changes today though, the now updated version of Path brings lenses to Android with a selection of seven in total to choose from -- Pro, Ansel, Instant, Diana, Lomo, Country and Lake. The updated version is available now in the Google Play Store of which, you can find the link to after the break. Go on then, what are you waiting for? Start checking them out.
Source: Path
Lenses = filters = effects. Sigh. What happened to the idea that words have meanings?

I don't understand. What is Path?

@SandersJC64 .. If you click the link to the market (yea i still call it market) it tells you in the first sentence of the description what path is

Welp, the camera feature is broken on my screen, just stays black. Meh.
Android Central Newsletter
Thank you for signing up to Android Central. You will receive a verification email shortly.
There was a problem. Please refresh the page and try again.