How to recover a lost MetroPCS password or PIN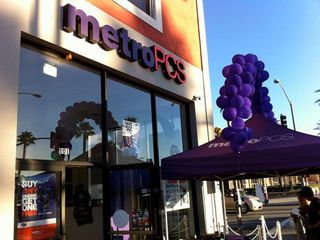 Have a lost MetroPCS password or PIN issue? Not to worry! You can easily recover it a number of ways providing you have all of the account information available. Here's how to get it done!
Lost MetroPCS Password
If you have a lost MetroPCS password situation, you'll be unable to login to your online account to do anything like paying your bill, adding or changing features or upgrading your plan. Thankfully, you can quickly recover your lost MetroPCS password with just a few clicks.
Head to the MetroPCS account login page and click the Forgot Password link under the box. Next, enter the phone number on the account and a password recovery link will be sent to you via phone or email (based on your account preference). Using the link, create a new password for your account and you'll be good to go!
Lost MetroPCS PIN
If you have a lost MetroPCS PIN, you'll have to get on the phone with customer service to get it sorted out. You account PIN (sometimes called Security Number) is an 8-digit number you created when setting up your account, or often times provided as the 8-digit birth date of the account holder. If you happened to change it along the way — or simply can't remember your lost MetroPCS PIN — you can reach out to MetroPCS customer service to get it taken care of.
Back in Action!
Losing you MetroPCS password or PIN is a drag, but you can easily get back in action with just a few minutes of your time. Calling customer service or signing by your local MetroPCS store is always an option — or in the case of a lost MetroPCS password — just a few clicks online will get you back in the game!
By day, Adam is a writer for multiple Future Publishing brands with over fifteen years of experience. He's expertly researched and written hundreds of articles ranging from mobile phones to mobile homes to baby mobiles. By night, he's a gadget geek, avid disc golfer, 80s nerd, cord cutter, cook, husband, dad, and memory collector.
Android Central Newsletter
Get the best of Android Central in in your inbox, every day!
Thank you for signing up to Android Central. You will receive a verification email shortly.
There was a problem. Please refresh the page and try again.