Higher prices and lower data caps will come for Manitobans if Bell-MTS deal is approved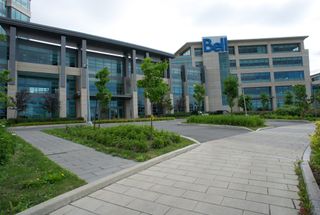 Manitoban consumers see higher prices in their future if regulators approve a $3.9 billion deal for BCE Inc to purchase Manitoba Telecom Services Inc.
This is according to a survey done on behalf of the Public Interest Advocacy Centre and the Consumers' Association of Canada, who polled over 1000 Manitoba citizens last week. Of those surveyed, nearly 70 percent were current MTS subscribers, as the telecom has affordable prices for home internet and wireless service throughout the province.
In early May, Bell announced its intention to purchase MTS, committing to $1 billion in capital investment over the next five years to improve rural coverage and grow the company's in-progress fibre network.
But Manitobans believe that the acquisition will do nothing more than increase prices and inspire data caps, realities of which Canadians in other parts of the country are already well aware. Only 23 percent of those surveyed support the deal, while 40 percent outright oppose it. Of major concern is an impending rise in monthly service costs, which Bell has denied. Even MTS's own CEO told The Globe and Mail (opens in new tab) that three powerful competitors "may actually have a more interesting business dynamic than the presence of two larger and two very small players in the marketplace."
John Lawford, Executive Director of PIAC, said that the Competition Bureau, one of the regulatory bodies standing in the way of this deal, should prevent it from going through "if it has a spine." If allowed, he said, there should be enough stipulations attached to make it unpalatable for Bell to follow through with the acquisition; the current plan of divesting one-third of MTS's wireless subscribers to Telus is not enough.
Lawford also pointed to another aspect of the survey, where three-quarters of Manitobans surveyed worried that Bell would institute data caps on their monthly wireless plans. At the moment, MTS offers comparatively generous data caps, or none at all, at prices that most Canadians would consider quite inexpensive. Lawford said that telecoms such as Bell are well-versed in convincing consumers and shareholders that wireless bandwidth is a finite resource, and that data caps are necessary to prevent abusive practices or overloading the network. Such data caps, and punitive overage charges, are why telecoms such as Bell continue to earn record revenues in their wireless divisions, as average revenue per user (ARPU) continues to transition from predominantly voice to data.
Lawford said that, should the government deny Bell's proposal, MTS would continue to be one of the most operationally efficient telcos in the country. He referred to a report by Dwayne Winseck, Professor of Journalism and Communication at the University of Carleton in Ottawa, who noted that on a percentage of revenue basis, MTS's annual capital expenditure rate is actually higher than BCE's. In 2014, for example, MTS invested 21.2 percent of its $1 billion in revenue to its network; in the same year, BCE invested 17.7 percent. Said Winseck:
Winseck also noted that without a healthy MVNO (Mobile Virtual Network Operators) market, reducing competition to three players in Manitoba all but ensures that Bell, Telus, and Rogers will continue to dominate the wireless market throughout Canada for the foreseeable future. That is because MTS is the last truly powerful, independent regional telecom (since SaskTel is provincially owned, despite being operated as a separate entity), and the approval of its acquisition would be a tacit acknowledgement that the federal government has given up on its quest to promote four competitors for each province.
According to Lawford, BCE's pursuit of MTS is largely about padding its existing subscriber base and widening avenues for its content strategy — an increasingly important part of its bottom line. At the same time, should the Competition Bureau force Bell to divest some of MTS's wireless spectrum in the deal, the most likely recipient would be Shaw, whose Wind Mobile is ramping up its nationwide expansion with plans for an LTE network early next year. But Lawford cautions that Shaw's intentions for Wind may be less disruptive than many hope, and may be more inline with the pricing model of a Rogers or Bell than an MTS or SaskTel.
If that turns out to be true, Manitobans may have to settle for what the rest of Canada has been doing for years: counting their pennies — and their megabytes.
Image credit: Flicker user oknidius.
Daniel Bader was a former Android Central Editor-in-Chief and Executive Editor for iMore and Windows Central.
Reaganbonics? Posted via the Android Central App

We say "Big 3" but there's so much borderline collusion it might as well just be 1 carrier here in Canada.

Oh noooooo...I never thought that Bhell would bend over manitobans for a quickie. /s

It was Manitoba and Saskatchewan plans that I called out Telus Ontario on to get me a fair price. For years they have had way better plans then the rest of us.. it's a shame they are getting bent over now like the rest of us... Posted via the Android Central App

When is the CRTC going to start protecting the Canadian consumer? When?

I compared prices last year when I switched to a Manitoba plan. Bell was the cheapest and the only carrier to give a discount for bringing my own device. Yes MTS has "unlimited" but after a certain amount they throttle the crap out of the connection and it's quite expensive. MTS also doesn't have great coverage outside of Manitoba. I sincerely hope Bell doesn't jack up the prices if this deal goes through, but that is the only downside I can see. Posted via the Android Central App
Android Central Newsletter
Get the best of Android Central in in your inbox, every day!
Thank you for signing up to Android Central. You will receive a verification email shortly.
There was a problem. Please refresh the page and try again.