7 Google Play Music playlists to get your blood pumping while you work out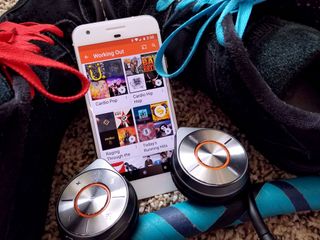 January is a month many of us promise to start getting back to the gym to exercise. Doing this in the dead of winter can be problematic because you really need some motivation to get out of our warm beds and trudge through the cold and ice to go avoid eye contact at the gym. Well, a good playlist can get your adrenaline up, your dopamine up, and make you not only alert but craving some physical activity. To this end, we've got some Google Play Music playlists and radio stations that are sure to get you up and moving.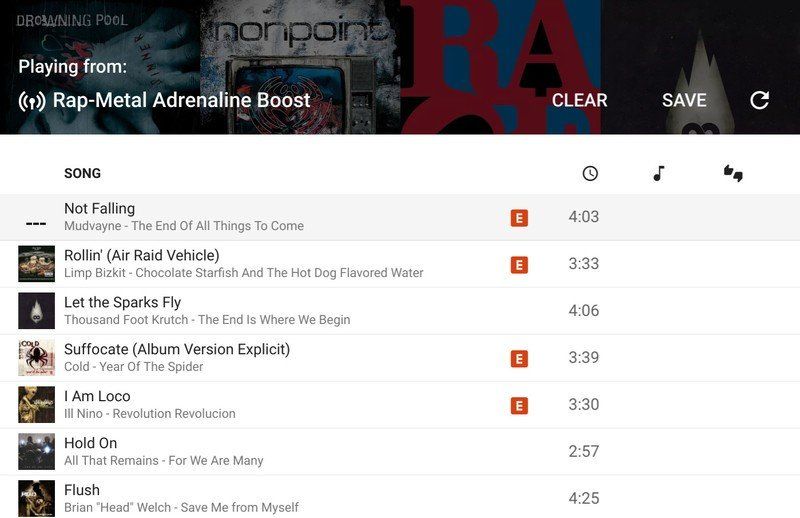 Nothing says pumping iron and beating your body into shape quite like Metal, and this station by P.O.D is ready to get your screaming at your weak body in the weight room mirrors. Just make sure the gym's empty before you start screaming to the music while you work out.
Rap-Metal Adrenaline Boost (opens in new tab)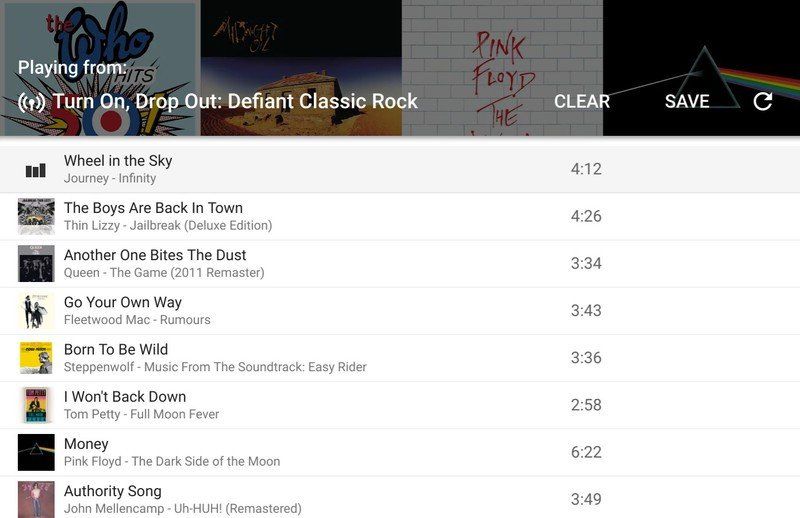 Journey, Queen, Rush, Electric Light Orchestra, Pink Floyd, this is a station that can go on forever and let your workout go on forever. Just keep a timer running, otherwise you will lose track of time rocking out on the treadmill. I accidentally went 3 miles when I only meant to go 1.5, and my calves haven't quite forgiven me yet.
Turn On, Drop Off (opens in new tab)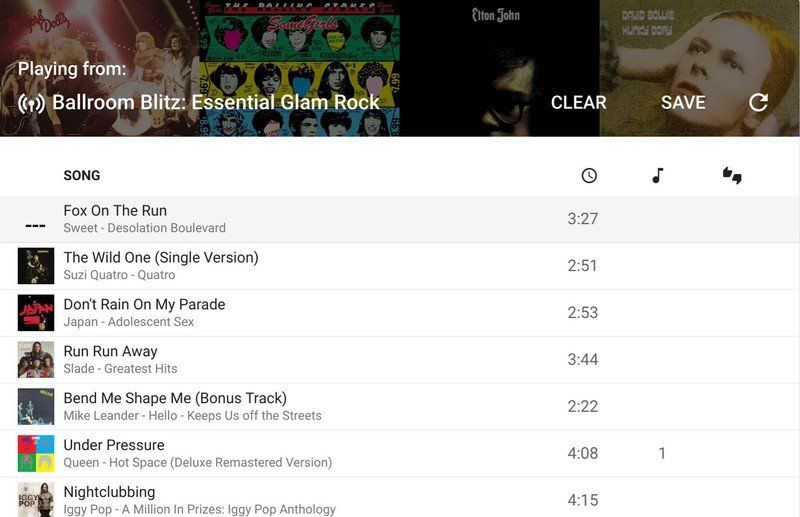 "And the man in the back said 'EVERYONE ATTACK', and it turned into a ballroom blitz! And the girl in the corner said 'boy, I wanna warn ya, it'll turn into a ballroom blitz'!"
This 70's station bears the name of one of the most energetic Glam Rock songs I know, and the only thing that could make the station better is if it actually kicked off with Ballroom Blitz every time. It makes you want to dive into the middle of a brawl and let loose! This is also a good station to keep on if you need something to help you take on the end of a chaotic, frustrating day in style.
Ballroom Blitz: Essential Glam Rock (opens in new tab)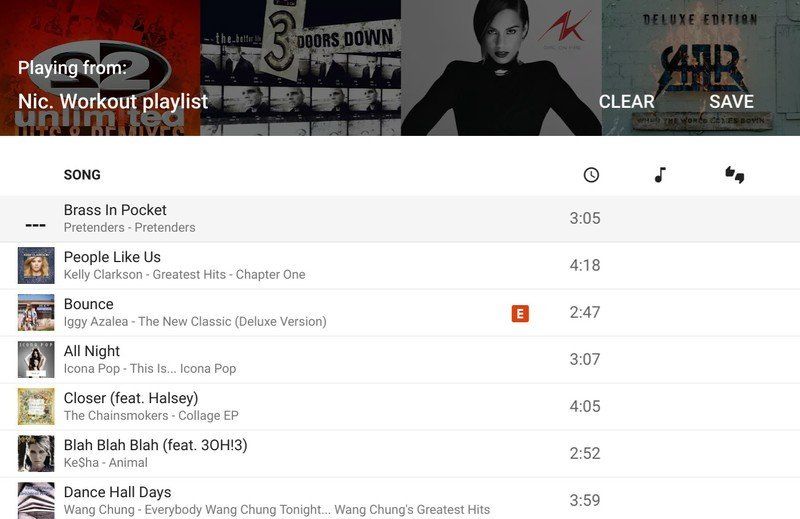 This is a wonderfully long workout playlist that mixes some Top 40 from the last few years with Top 40 from the last 4 decades. We've got Michael Jackson and Bruno Mars; we've got Taylor Swift and Natasha Bedingfield; we've got Destiny's Child and Meghan Trainor. This is a workout playlist that will keep you pumped and slip you little nostalgic highs amid the heart-pumping pop hits of today.
Nic. Workout by by Nicole Bettis (opens in new tab)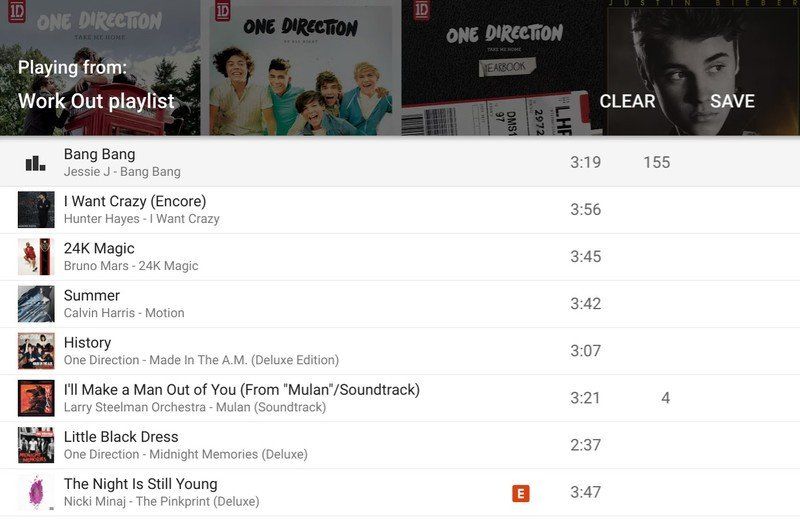 Don't let the thumbnail for this playlist fool you, there's a lot more here than One Direction. This workout playlist mixes Top 40 pop with a little bit of Disney, including throwback I 2 I from A Goofy Movie, and the result is a playlist that's just as good at waking you up in the morning as it is pumping you up in the gym. This playlist provides consistent energy but doesn't overhype to the point of tiring out.
Work out by sean jones (opens in new tab)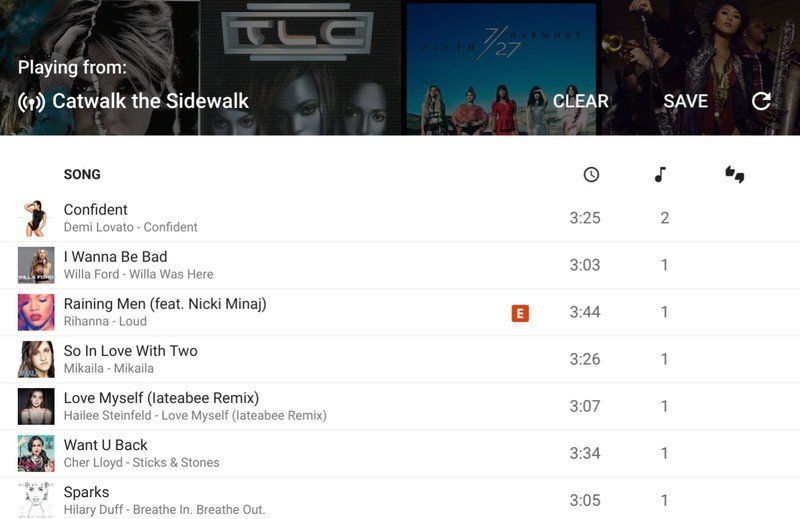 Want a good, steady beat to pace your workout by? Try Catwalk the Sidewalk, a mix aimed for us to step to, and maybe let loose a power ballad or two. This is a station that keeps things fresh time after time, workout after workout, and lets you lose yourself in the confidence-boosting music instead of focusing on how much your body hates you.
Catwalk the Sidewalk (opens in new tab)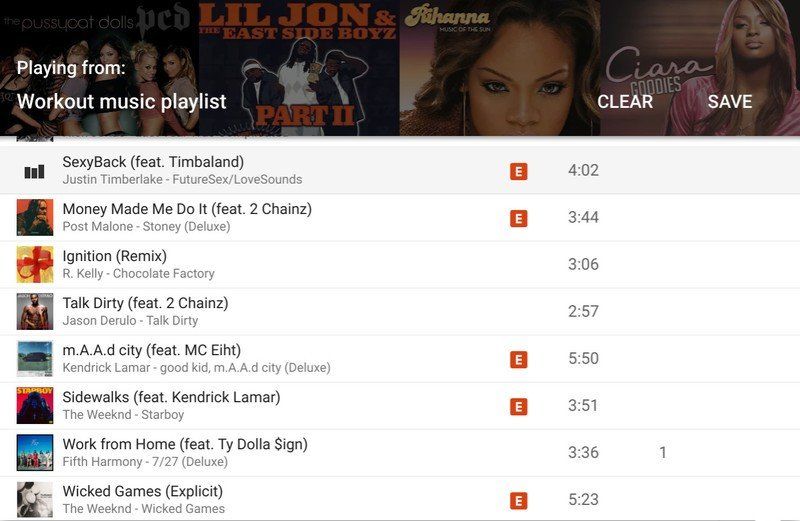 This three and a half hour mix is here to get you through your longest workouts or a hectic day of work, and while it's not a constant power rush, it'll keep you going until you get kicked off the treadmill. Think of it as a slow burn workout mix.
Workout music by Mandy Nelson (opens in new tab)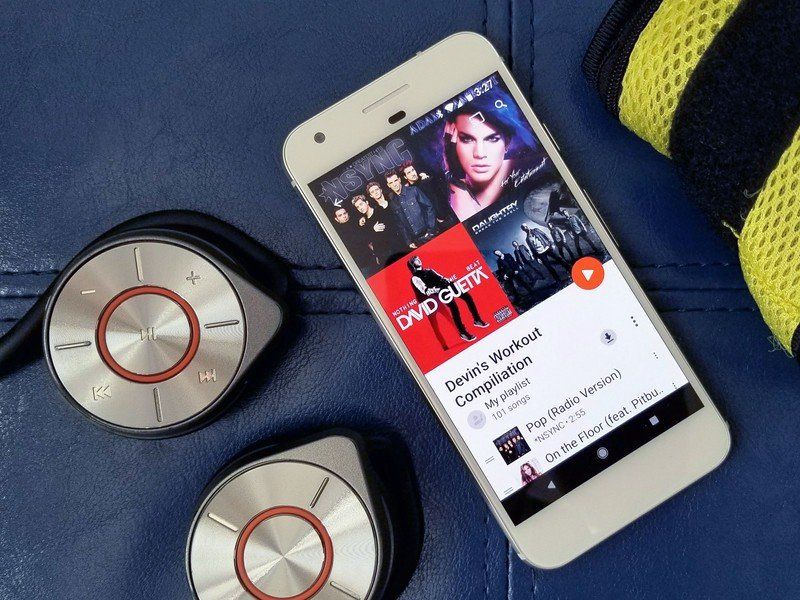 So, what do you jam out to? Do you rage-rock during your workout or prefer peppy pop with you pump iron? Have you made any workout playlists for your friends and family? I have (opens in new tab) and as you can imagine, it's a mix of Disney, 90's pop and 00's hits. Share you workout playlists in the comments!
Android Central Newsletter
Get instant access to breaking news, the hottest reviews, great deals and helpful tips
Ara Wagoner was a staff writer at Android Central. She themes phones and pokes YouTube Music with a stick. When she's not writing about cases, Chromebooks, or customization, she's wandering around Walt Disney World. If you see her without headphones, RUN. You can follow her on Twitter at @arawagco.
If I listened to any of these playlist I would have to kick my own ass after I was done.

Wow, even the Rap-Metal one? You are hardcore.

five finger death punch is my goto.

Google Play: The Rebirth of Alt-Pop; Trance Workout; Rave-Up Wake-Up: EDM Morning; Epic Trance; Calvin Harris - Top Songs; and then something to rock it out--whatever is good in the moment

Thanks Ara! More posts like this! I am always looking for new music and will give just about anything a listen.

Well, GPM would pump even better if Google could get their act together and get shuffle working for offline playlist on the android wear app.
Unbelievable that a basic function like that is missing.

Yeah, the second-rate playback features on Android Wear just aren't worth burning a device authorization on it.

Ha ha that Heavy Metal playlist..more like soft Rock 😂

It's January 22. Everybody already gave up their New Years resolution and stopped working out...
Android Central Newsletter
Get instant access to breaking news, the hottest reviews, great deals and helpful tips
Thank you for signing up to Android Central. You will receive a verification email shortly.
There was a problem. Please refresh the page and try again.