Download every wallpaper from the 'made by Google' Pixel website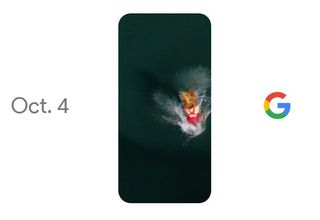 Google's announcement of an upcoming phone launch on October 4 was scant on details. But an accompanying website, https://madeby.google.com, added a bit of weight to the thought that we may be in for a cool treat of a new wallpaper switching app that launches with the phone.
We all love new wallpapers, so what's better than loading up one of the handful of great photos on display in Google's very own website teasing the new Pixel phones? We've compiled the group here for you to pick, choose and download. A few of the wallpapers are very high resolution, while some are squarely decent, and a handful are very low resolution. But we didn't want to leave any out — so we've included all 43 in use on the "Made by Google" webpage.
Have at it, and let us know in the comments which wallpaper(s) you like most!
Android Central Newsletter
Get instant access to breaking news, the hottest reviews, great deals and helpful tips
Andrew was an Executive Editor, U.S. at Android Central between 2012 and 2020.
I like the very last glowing light saber skipping rope image.

Has no one realised that these pictures were clearly taken with the Pixel? They're all wide angle and the dynamic range is good but not good enough for it to come from a DSLR/pro-like camera.

The phone is reflected in the first picture, in the sphere.

Where is that then? The girl is taking a 'selfie'. Her arm is extended, the reflection of the device used is in her lens. The guy holding the device you say is the phone, is actually facing the wrong way to be taking the picture. You can't properly see the device she's using because its cleverly been hidden.

Yeah was thinking the same, tge first picture shows someone with a phone taking the shots. If this is from thw Pixels, then cameras might be good

That's exactly what I hoped the pictures were. I was a little disappointed by the title suggesting they were just the wallpapers.

My exact thought... I was looking at them and thinking that I have taken better looking pictures with my phone.

I sure hope the originals are better quality, a lot of them are extremely mediocre and dull in areas that should have a lot more detail...dynamic range looks great though.

Agreed these are camera samples not wallpaper.

They are nice. I like some of the ones with people in them, but not the majority. lol.
Otherwise, nice pictures.

Nice pictures taken with the Pixel, i like them

Meh. Nice pictures, but wallpapers need to be more of a texture than a clear sharp picture, otherwise they totally compete visually with the icons and widgets. So, maybe the road through the forest one, but otherwise too busy for my taste.

I like some... I wish the app had the capability of picking which ones I'd like to see in the rotation... or disable some wallpaper so I would not have to see it again after the next rotation.

Are they still from 500px?

Still photos for wallpapers in 2016? What is this? iOS? :-D

Blown away by google wallpapers? Average in the best. Who wants to put some random strangers as their wallpaper?

The Poodle holding strawberries is a classic!

Might be good? These photos are amazing.

The next to last one with the light bulb: The filament looks kind of like an "N." Coincidence, or intentional Easter Egg?

The last one is the best for me

While great pictures, none of these I would use because everything you have on your home screen would just blend in into the background.

There's a wallpaper here for every mood; won't even try to pick a favorite.

Definitely not wallpaper material, but still damn good pictures!

Wallpapers? Not to be unkind, but by whose standard? Hopefully NOT ANDROID CENTRAL? Huh?

Lame photos. Amateur at best.

If they were taken on a phone made by HTC then I'm impressed. Posted via the Android Central App

Except they're not wallpapers but photos taken from the Pixel

First one is wallpaper? Yeah that's what I want! Random people's selfie!

Too bad Google "forgot" to include any people of color...at the very least, represent the demographics of your company, less the white collar workers.

My guess is; Google gave the Pixel Phones/cameras out to a few individuals (Google Engineers, The Pixel Team, HTC peeps, or random peeps) to take pics and bring back.
~ These people were not professional photographers.
~ These photos were then chosen by the marketing team.
~ These photos are not part of a collection of wallpapers.
~ These photos are in place, to show a soon to come feature, and/or app.
~ AC's intent with the article, was to make these photos available for download.
~ With lack of a better name, AC chose to use the term 'Wallpapers".

The phone is actually in the skipping rope image.
Android Central Newsletter
Get instant access to breaking news, the hottest reviews, great deals and helpful tips
Thank you for signing up to Android Central. You will receive a verification email shortly.
There was a problem. Please refresh the page and try again.